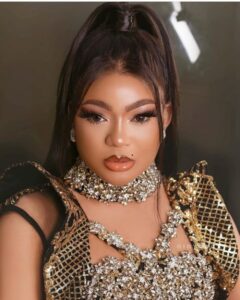 Nnenna Rachael Okonkwo is a Nigerian-born talented actress, dancer, and model. Well known for her spectacular acting skills, hard work, and dedication is one of the things that keeps her going in the Nigerian Television industry. 
She came to the limelight after a great performance in the movie "Nkoli Nwa nsukka". Known by her character name in the movie, she became very popular as she joined the list of celebrities who lost their real name to the screen names.
The Rachael Okonkwo story is an interesting one. Here are things you should know about this talented and beautiful actress.
Early Life
Nnenna Rachael Okonkwo was born on 26th May 1987. She is 32 years old currently, born to Nigerian folks In 
Ukpata, a town in Uzo Uwani Local government area, Enugu State. She grew up in Nsukka where her family has lived for many years. Rachael completed her primary and secondary school education in Nsukka.
After her secondary school education, she then continued her higher education at the University of Nigeria before diving into the movie World. Acting has been one of her passions, she joined the Nigerian movie industry in 2005, and ever since has been featured in seven different movies. Other than acting, singing and dancing are some of her hobbies, she has featured in many music videos. 
In 2007 Rachael came back to Nollywood after she took a break from acting. She's one of the members of "Actors Guide of Nigeria (AGN)."
Family story
She lost her father at the age of 13. Rachael Okonkwo grew to become successful with the love of her mother, being the head of the family. Growing up was hard without a father because she took on many casual jobs to help boost the family income. 
Keeping her family from the gossip and noise of social media, the Nigerian actress has kept her family from the Internet.
Career
She started acting professionally in 2015 and has since been featured in many upcoming movies. Understanding how the industry works, she took on some minor roles just to build her career. Her career got a boost when she got supporting roles in some movies in 2008 with some well-known actors and actresses.
The movie "Royal war 2″ was a hit for her. She appeared in several movies that got her working with big faces in the industry. After that, it took her two years to return to the limelight. 2010 was another year for her to shine like a star when the Nigerian superstar took a background role in the movie " Open and close 1 & 2″. 
In 2014, she became a star after her leading role In the movie "Nkoli Nwa Nsukka". Her character in the movie proved to be a breakout role for her career. As a lead actress, the storyline was fascinating and immediately got the attention of many. 
After putting up a brilliant display of raw talent in the comedy movie, it became famous and the most talked about and must watch for movie lovers in the cinema. According to her, she faces a lot of challenges with her role in comedy movies. 
Filmography
The Ghost and the Tout 2019

Nimbe 2019

Teri Teri 2017

Arthur One Eye 2017

Onwa Na South 2017

Left Over 2017

Zee World Madness 2017
University Girls 2016

Vale of Tears 2016

Not My Child 2016

Ojawa-Nwa 2016

Justify My Love 2015

Eno my Calabar love 2015

Ijele the princess of fire 2015

Local Prostitute 2015

Please leave my husband 2015

Tears Of Betrayal 2015

The Gods Anger 2015

Ogidi 2015

Bloody War 2014

Paw Paw the guitar boy 2014

Nkoli Nwa Nsukka 2014

Sister Esther Loveth 2013

Open & Close 2010

Royal War 2 2008
           Awards
City People Entertainment Awards 2016. nominated as the "Best Supporting Actress".

Karis Media Awards 2015. nominated as the "Best Comic Actress of the Year".

City People Entertainment Awards 2015. nominated as the "Best Supporting Actress of the year" (English)
Rachael Okonkwo, in her special way of giving back to society, hosts an annual carnival that gears toward providing gifts to young ones and entertaining the attendees. She says, " it allows her to interact together with her fans". The first edition of the children's Easter Carnival was hosted in 2018, (in Enugu) it is aimed toward showing love and sharing gifts to children throughout the Easter celebration. The second edition came up in 2016 which was held in Onitsha, and had a lot of turnouts as she was joined with fellow actors in the industry to grace the event. The 2017 edition which was held in her town of birth Nsukka had over 5000 people in attendance, featured a lot of celebrities, and had support from top brands ambassador
Rachael Okonkwo Net Worth 
With her real estate and model business, joined with all the endorsement deals, Rachael's net worth is estimated at $400,000.