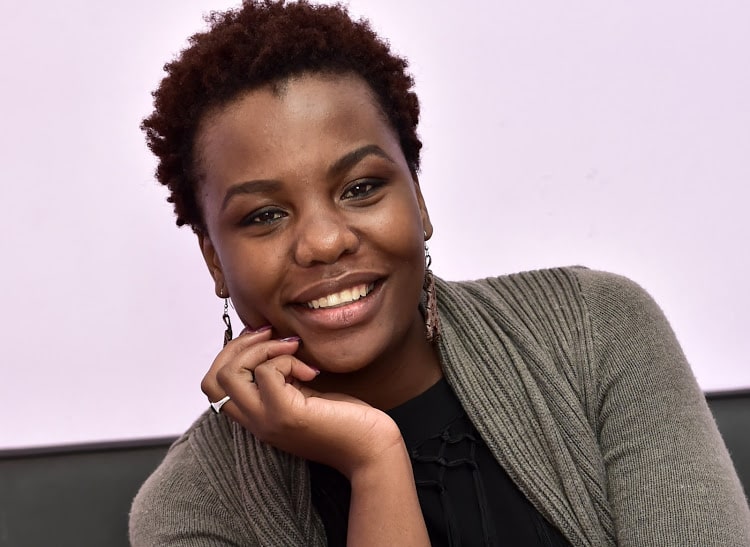 Mona Monyane is a fast-rising prolific South African actress, creative director, and TV personality known for outstanding performance and versatility. She was born in 1990 in Zimbabwe. She broke into the limelight after her intriguing role as 'peace' in the TV series "Muvhango". Mona is a passionate actress and filmmaker with outstanding achievements. She is versatile, beautiful, gifted and creative as well. Her ability to interpret roles given to her by directors has made her one of the most sought-after fast-rising actresses in the South African movie industry.
EARLY LIFE
Growing up
Mona Monyane was born on 16th May 1990 in Harare, Zimbabwe to her South African parents. She grew up in Katlehong and later moved to Pretoria alongside her siblings and was brought up by her activist parents who were later exiled from South Africa.  Mona nurtured her passion for acting and story writing since her tender years.
HER FAMILY, PARENTS AND SIBLINGS
Mona Monyane was born to her South African parents who were activists. They were in exile during the struggle against apartheid. Nothing is reported about her siblings.
EDUCATION
Mona Monyane had her childhood in Katlehong but later moved to Pretoria having been born in Zimbabwe. She received her BA Drama degree at the University of Pretoria where she graduated in the top 30% of her university.
ENTERTAINMENT CAREER
Mona Monyane has a career that is incredible, although her passion has grown with her over time. Her career kick-started in 2012 when She acted in the feature Hard To Get directed by Zee Ntuli. Afterward, she appeared in the feature film Kalushi: The Story of Solomon Mahlangu in 2017.
Mona made a comeback onto Mzansi's television screen in 2018 and acted in the television serial Skeem Saam with the role 'Lindiwe Baloyi'
Aside from being an actress, Mona is also a media and creative associate and a TV personality.
FILMOGRAPHY
Mona has featured in quite many movies which include:
Skeem Saam

Hard To Get

Muvhango
among others….
PERSONAL LIFE
Mona was married to fellow actor Khulu Skenjana in 2016 and spent five years together. Their union was blessed with two children though she lost her second baby Amani-Amaza Wamazulu Skenjana who was born on 16 November 2017 and died seven days after the birth. Her eldest daughter is Ase-Ahadi Lesemole Mamphai Skenjana who was born in August 2016. She has since kept her private life off the public eye.
TRAVAILS
Mona has suffered so many unpleasant occurrences in the past. She lost her second child who was named Amani-Amaza Wamazulu Skenjana. She died seven days after her birth in 2017.
Also, her house was completely gutted by the fire On 22nd June 2020. 
Mona Monyane Net Worth
Mona Monyane is undoubtedly one of the most successful TV actresses. She stands tall among others and has significantly great wealth to her name with a net worth of approximately $1.5million US dollars.
SOCIAL MEDIA PROFILES
With over 87.7k Followers, 1245 Following, and 1495 Posts,  Mona Monye is a phenomenal celebrity influencer; she provides room for interaction with her fans through Instagram, Facebook, Twitter, Youtube among others. She is a versatile individual with such an active life on various social media platforms. One of her most active social media accounts is her Instagram account  @moInstagrame where she can be interacted with by her numerous fans.