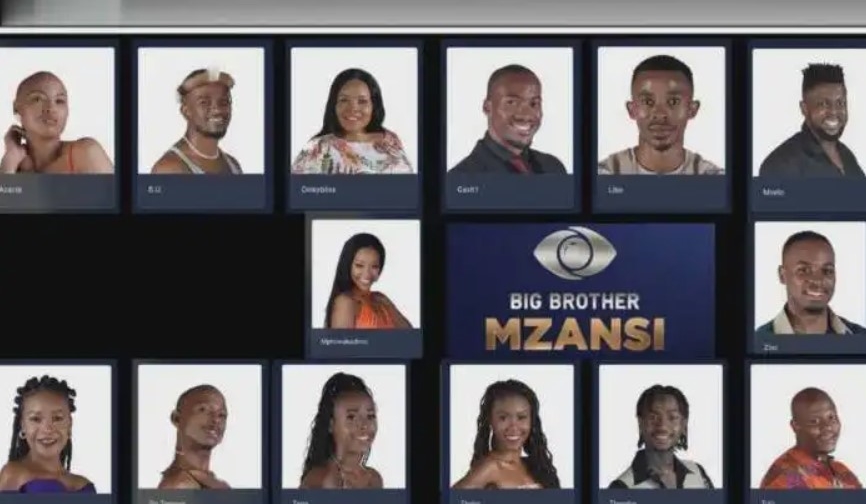 Big Brother Mzansi is back on the big screen after taking six long years of break since 2015. The reality Tv show was formerly known as Big Brother South Africa, however, this is the third season that will be held after the name has been changed to Big Brother Mzansi. The show premiered on January 23 and has Lawrence Maleka as the new host.
The show introduced Eighteen housemates to its fans who will be spending a total of seventy-two days in the Big Brother house, after a week in the house two new contestants were added to the house which made the total number of contestants twenty all trying to win the grand prize of R2 Million. Now a quick introduction of the twenty housemates in the Big Brother Mzansi house.
Zino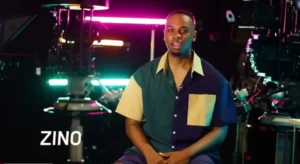 Full name: Adindu Asuzu aka Zino
Age: 21
Hometown: Johannesburg 
Occupation: Digital marketing student
Zino is the youngest housemate in the Big Brother Mzansi house this season. Zino is a self-proclaimed mama's boy. Zino says he is sociable and drama free but he is not one to be intimidated as he won't tolerate anyone who tries to take advantage of him. His hobbies include football, video games, and working out in the gym.
Yoli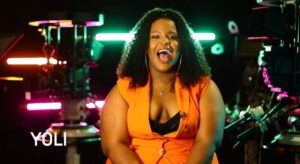 Full name: Yolanda Glover
Age: 30
Hometown: Durban
Occupation: Performing arts teacher, a psychology student
Yolanda is fun, outgoing, and free-spirited. She is an open book and not a people pleaser. Miss Glover is unpredictable and that is what her fans should watch out for. The performing arts teacher and psychology student says she has no strategy to use in the Big Brother Mzansi house.
QV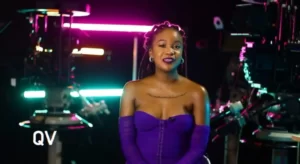 Full name: Keamogetswe Motlhale
Age: 24
Hometown: Mahikeng, North West
Occupation: Marketing communications graduate
QV is fun and easy-going. She says she tries to understand people from their point of view and is never one to judge. She is blunt and doesn't mince her words. QV does not keep malice. She loves to hike and run marathons.
Nthabii
Full name: Nthabiseng Mothutsi
Age: 27
Hometown: Pretoria via Polokwane
Occupation: Student-athlete
Nthabii as an athlete is very competitive by nature, easy-going, fearless but loud which she says most people find annoying about her but definitely not her worst trait if you can get past the loudness. As an athlete she knows how to tackle challenges, she is assertive, and brings all of these mind-blowing qualities to the house this season. 
Vyno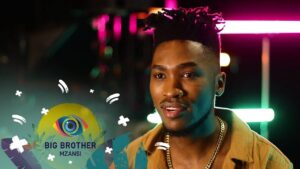 Full name: Bongani Sikhukhula aka Vyno Miller
Age: 25
Hometown: Midrand via Pretoria
Occupation: Musician
Vyno says he is nice, which people tend to take advantage of, he is funny and smart. The 25-year-old musician can be sometimes cool and wild depending on the situation and vibes. His strategy is to make his fellow housemates laugh. Before his entrance to the Big Brother Mzansi's house, he loves writing, spends time in the studio making music, and quad-biking.
Norman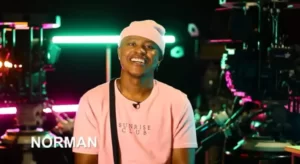 Full name: Norman Nhlapo
Age: 24
Hometown: Johannesburg via Pretoria
Occupation: Daycare worker
Norman claims to be a good listener, people reader, and a hopeless romantic. He is empathetic so he loves to care for other people. He can't stand bullies and always tries to defend the weak. Norman says he is a family-oriented man and he is particularly close to his mother and siblings. He co-owns a non-profit organization and daycare with his mother. He is also a puppeteer and he plans on showing love and compassion to his fellow Big Brother Mzansi housemates.
Mvelo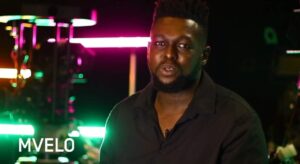 Full name: Mvelo Ntuli
Age: 28
Hometown: Johannesburg via Pietermaritzburg
Occupation: Marketing graduate
Mvelo worked in media, marketing, and communication thanks to his vibrant personality. He is outspoken, funny, and a lover of people. He is a socialite and adventurous, slow to anger, and wears his emotions like an outfit. 
Dinkybliss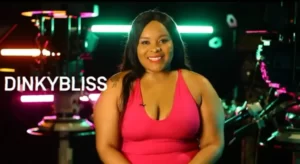 Full name: Rethabile Potsane
Age: 29
Hometown: Johannesburg via Durban and Welkom
Occupation: Businesswoman
The 29-year-old fashion-forward entrepreneur claims to be ambitious, bold, passionate, and proud. She loves socializing and claims she can bring people out of gloomy moods. She says she is bringing loads of drama to the house. She loves to play hockey.
B.U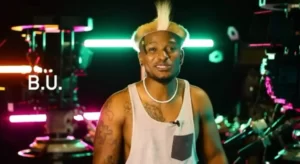 Full name: Luthando Mthembu
Age: 31
Hometown: Johannesburg via Durban
Occupation: Aspiring musician, former research analyst
Luthando is an upcoming musician who is creative, disciplined, strong-willed, and loves to travel. He loves meeting new people so Big Brother Mzansi's house will be fun for him. He has no strategy at all.
Acacia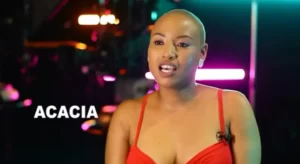 Full name: Thando Mati
Age: 30
Hometown: Soweto
Occupation: Model
Acacia claims she is fun, free-spirited, loving, and a risk-taker. The model says she is a food enthusiast and hopes to open her restaurant one day. She enjoys going to festivals and galleries. Her strategy is to be relatable to everyone out there.
Venus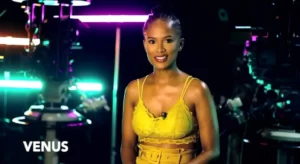 Full name: Thobeka Mtshali aka Venus
Age: 25
Hometown: Durban
Occupation: Aspiring musician, bartender
Thobeka's layered and multidimensional personality can make her turn a room full of people into her fans in minutes. She loves music and poetry.
Tulz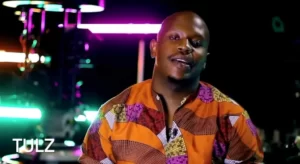 Name: Tulani Madala
Age: 28
Hometown: Johannesburg and East London
Occupation: Voiceover artist, actor, broadcaster
His occupation as a voiceover artist and actor has made Tulani a smooth talker and a popular man among the ladies. He is compassionate but also blunt. He founded a non-profit organization for aspiring young artists in his hometown, East London. He enjoys cooking, spending time with family, and partying. Tulani plans to remain calm during his stay in the Big Brother Mzansi house.
Themba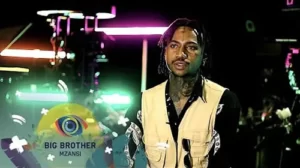 Name: Themba Mabaso
Age: 30
Hometown: Johannesburg
Occupation: Tattoo artist
Themba's looks and personality put him at an advantage in the Big Brother Mzansi house. As a tattoo artist, he is creative, and he expresses his creativity through drawing and music. He plans on keeping it real in the Big Brother Mzansi season 3.
Thato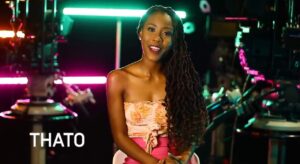 Full name: Thato Mokoena
Age: 28
Hometown: Johannesburg
Occupation: Accountant, content creator, actor
Thato is a Tiktoker and an accountant, she juggles the two professions effortlessly. She is outspoken and genuine. Her strategy for winning the Big Brother Mzansi season 3 is to stand out among the other housemates.
Terry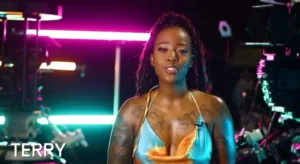 Full name: Gugu Bonga aka Terry Treasure
Age: 26
Hometown: Johannesburg
Occupation: Makeup artist, adult content creator
The 26-year-old makeup artist and adult content creator described herself using the terms "I wear my heart on my sleeve – expect good vibes and a good time. But they mustn't expect a pushover – I'm not the type to let anyone disrespect me." That said, she says she's also a crier. "I'm a soft thug." She loves getting new tattoos, going out, and dancing.
Sis Tamara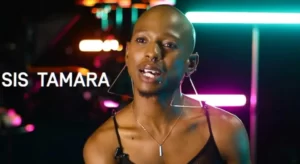 Full name: Ukho Samela aka Sis Tamara
Age: 25
Hometown: Johannesburg via Queenstown
Occupation: Film student
Ukho is not tied down to identifying by just one pronoun, he uses the pronouns he/him/she/her/ they/them, Ukho is known as Sis Tamara and describes themselves as "a gender non-conforming experience". They are passionate about trans and queer people. 
Nale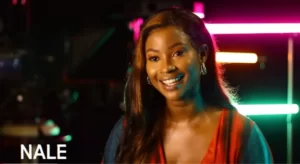 Full name: Naledi Mogadime
Age: 24
Hometown: Pretoria
Occupation: Model, actor
Naledi is a firecracker but cool and calm. The well-traveled model says she is a big flirt and she intends to do a lot of flirting in the house and hopes the other housemates don't take it too seriously. Her strategy is to use her lying skills to win the money as she is a good liar. She enjoys reading and painting.
Mphowabadimo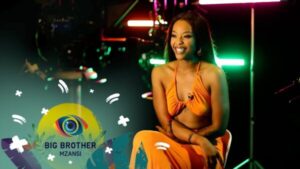 Full name: Michelle Mvundla
Age: 27
Hometown: Daveyton
Occupation: Sangoma
Michelle described herself as outgoing, laid back, and kind but has zero tolerance for nonsense. As a doting mother, she is a nurturer and loves to cheer people up. She is not good at pretending so her strategy is to be authentic.
Gash1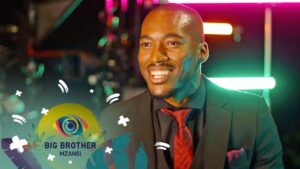 Full name: Gershwin Mthombeni
Age: 28
Hometown: Pretoria
Occupation: Fashion designer, entrepreneur
Gash says he is a typical guy with different interests and talents. The 28-year-old fashion designer claims to be creative and an out of box thinker. He is there to flirt with the ladies and win the money.
Libo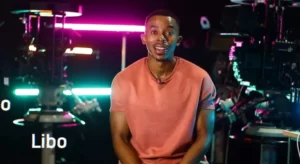 Full name: Libo Njomba 
Age: 32
Hometown: Johannesburg via King William's Town
Occupation: Salesperson, personal trainer, IT graduate
Libo sees himself as a fun person. He loves the outdoors and loves big dogs. His fellow housemates can expect juicy stories from Libo as he claims to be a storyteller.