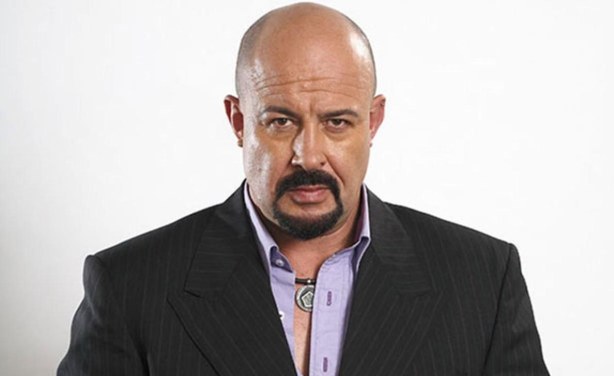 James Bartlett is a famous South African actor. The actor is multifaceted, hardworking, and known for his role in the popular television series Rhythm City shown across seven African countries. 
James Bartlett Biography
Bartlett studied Speech and Drama at the University of Cape Town and also went on to do his Post Graduate Masterclasses with Peter Bridgemont at Chrysalis Theatre Acting School, London.
Career
In 1986, Bartlett starred in Cock and Bull Story commemorated the start of Bartlett's professional career. The following year he starred in the satire play East in 1987 which earned him the Fleur du Cap Theatre Award for Best Actor.
Bartlett started his onscreen movie career with American movies, 1987 action sequel film American Ninja 2, and thereafter the 1993 American Ninja 5. In 2003, he had a supporting role, where he played Joss in the romantic drama Beyond Borders, co-starring with Angelina Jolie.
Bartlett got a role in the 2010 children's parable White Lion with fellow South African actors John Kani and Thabo Malema. The movie won the SAFTA Awards for Best Cinematography in a feature film, Best Music Composition in a feature film, and Best Sound Design in a feature film.
He got roles in several high grossing movies including the 1994 book written by former South African president Nelson Mandela; Long Walk to Freedom based on Mandela's life story.
The majority of Bartlett's theatre work took place at the Market Theatre because of his strong ties during the Apartheid era. The theatre was known internationally as South Africa's "Theatre of the Struggle" and challenged the apartheid regime.
Bartlett guest stars in the South African, Canadian TV series Jozi-H. The TV series is a hospital-based drama set in Johannesburg, South Africa. He was also once a judge on SA's Got Talent with fellow celebrities Shadow Twala and DJ Fresh.
Personal Life
The actor was born on July 9th, 1966, in Maidenhead, England, UK.
The Rhythm City actor was married to actress Camilla Waldman of Generations fame. The couple had a son, Hector, before getting divorced.
James Bartlett Movies
Bartlett has featured in the following films, television series, and stage films;
The Fire Raises

The Great Outdoors

East

Mojo

Cock and Bull Story

Death of a Colonialist

Sexy Girls

American Ninja 2: The Confrontation (1987)

Sweet 'n Short (1991)

American Ninja V (1993)

A Private Life

Ernest Goes to Africa (1997)

Isidingo – Daily Drama (1997 -1999)

Isidingo- Mini-Series (1999)

Bravo Two Zero (1999)

Jozi – H

Beyond Borders (2003)

Red Dust (2004)

12 Days of Terror (2006)

Avenger (2006)

Prey (2007)

White Lion (2010)

Rhythm City (2007-2020)

Mandela: Long Walk to Freedom (2013)

Nothing for Mahala (2013)
James Bartlett Awards
Bartlett has won the following awards in the course of his acting career;
The Crystal Award for Best Actor "Isidingo"

Vita Award for Best Lead Actor "The Great Outdoors"

Avanti Television Award for Best Actor "Isidingo"

Vita Award for Best Actor "Mojo"

Fleur Du Cap Theatre Award for Best Actor "East"

Vita Theatre Award for Best Up & Coming Actor "Cock & Bull Story"

South African Film & Television Award (SAFTA) for Best Actor Rhythm City.
James Bartlett Net Worth 
Bartlett was one of the richest and most influential South African celebrities with a net worth of 11 million dollars as of 2022.
James Bartlett Cause of Death
James Bartlett died of Cardiac Arrest.