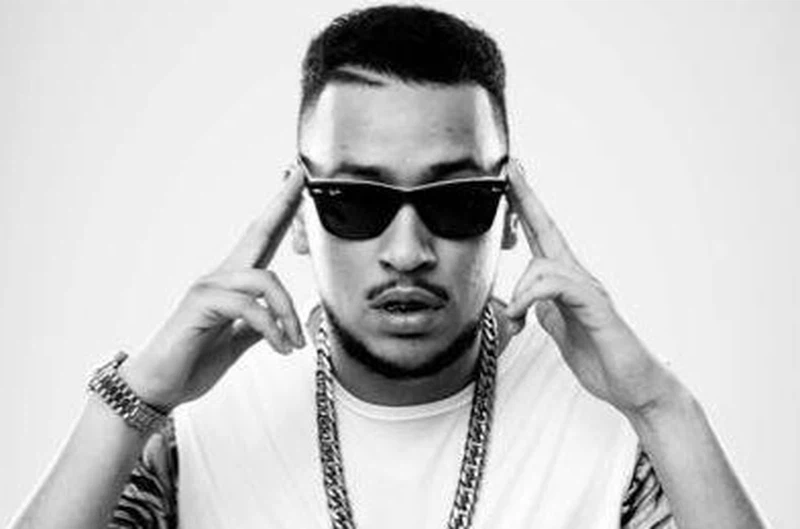 Kiernan Jarryd Forbes, famously known by his stage name AKA, is a South African rapper, singer, songwriter, record producer, and entrepreneur. He is one of the most popular and talented rappers in South Africa.
AKA Rapper Biography
Forbes was born on the 28th of January 1988 in Cape Town, South Africa. The singer lived with his grandmother in Mitchell's plain until he was six years old when he moved in with his mother in Johannesburg. Forbes' mother worked as a school teacher while his father worked with an insurance company.
He started his education while he lived with his grandmother, he went to Holy Cross Covenant but changed to Greenside Primary School after his move. He later went to St John's College. In 2006, AKA went to study sound engineering after disbanding with a music group formed by AKA called Entity alongside his two friends Greyhound and Vice Versa.
AKA Rapper Career
AKA Rapper began his music career in 2002 when he co-founded a band, Entity, with his two friends Greyhound and Vice Versa. The group quickly rose to fame and even received a nomination at the KORA Awards for the Best African Hip Hop category in 2006. 
Later in 2006, he co-founded the production collective The I.V League with other members, Buks and Kamza. The I.V League made production credits for artists including ProKid, Khuli Chana, and JR. Three years later, the Rapper released three songs;  "In My Walk", "Mistakes" and "I Do". 
AKA has opened shows for America's rappers such as Snoop Dogg, Kanye West,  Rick Ross, Kendrick Lamar, Big Sean, and 2 Chainz in their South African tours.
It was announced by the executive head of A&R for Sony, Zakes Bantwini through their platform in 2014 that AKA signed a multi-album deal with Sony Music. 
A year later, his sophomore album Levels was certified Gold, by the Recording Industry of South Africa, for shipments of over 20,000 copies in South Africa alone.
In April 2020, the rapper signed a contract with a vodka brand Cruz launched a watermelon-flavored drink with his initials on the bottles. That same year Forbes starred as a special guest on WWE Live events which were held in Johannesburg and Cape Town. 
AKA Rapper Girlfriend and Lifestyle
Forbes and music producer DJ Zinhle made their relationship public in 2014. The duo welcomed their daughter, Kairo Olwethu Forbes on the 8th of July 2015 unfortunately, the two of them split a month after their daughter was born after Forbes allegedly cheated on his baby mama with television presenter Bonang Matheba. Both the rapper and Matheba denied the allegations but later revealed it was true when they both started dating publicly.
The singer and Matheba broke up in 2017 and he later got back together with his baby mama in 2018 but the relationship ended a year later.
The rapper announced through his Instagram page about his engagement with his girlfriend Nelli Tembe. Unfortunately, Tembe died from injuries she sustained from a fall in a hotel. 
AKA Rapper Songs and Albums
Rapper AKA has released the following studio albums;
Alter Ego (2011)

Levels (2014)

Be Careful What You Wish For (with Anatii) (2017)

Touch My Blood (2018)

Bhovamania (2020)
The following are songs from the above albums;
Caiphus Song

The world is ours

Baddest

All eyes on me

Run Jozi

Dreamwork

Sim Dope

Composure

Special Fi Mi

One Time

Badai Bulan Desember

Congratulate

I Want it all

Victory Lap

All i know

Bounce

Bang

NO!

Crazy Joe

Reign

Eyes on me remix

Dunia Buram

Do what you like

Kontrol

Let me show you

Darkest hour

Sunshine

Rep your city

Daddy issues

Puber Kedua

Skip Away

Only One Man
Rapper AKA Awards
Listed below are the awards the South African Rapper AKA has won not including his eighteen nominations;
He won the 18th South African Music Awards – Best Male Artist (2012)

African Muzik Magazine Awards – Best Male Southern Africa and Best Collaboration (2015)

MTV Africa Music Awards – Best Collaboration (2015)

21st South African Music Awards – Best Male Artist (2015)

4th South African Hip Hop Awards –  Most Valuable Artist, Best Collaboration, Most Digital Sales, Song of the Year, and Video of the Year (2015)

15th Metro FM Music Awards – Best Collaboration and Best Hit Single (2015)

2019 Kids' Choice Awards – Favourite South African Star

Namibia Annual Music Awards 2019 – Pan African Artist of the Year

26th South African Music Awards – Music Video of the Year (2020)
AKA Rapper Net Worth 2022
AKA is one of the richest entertainers in South Africa with an estimated net worth of 12 million dollars.