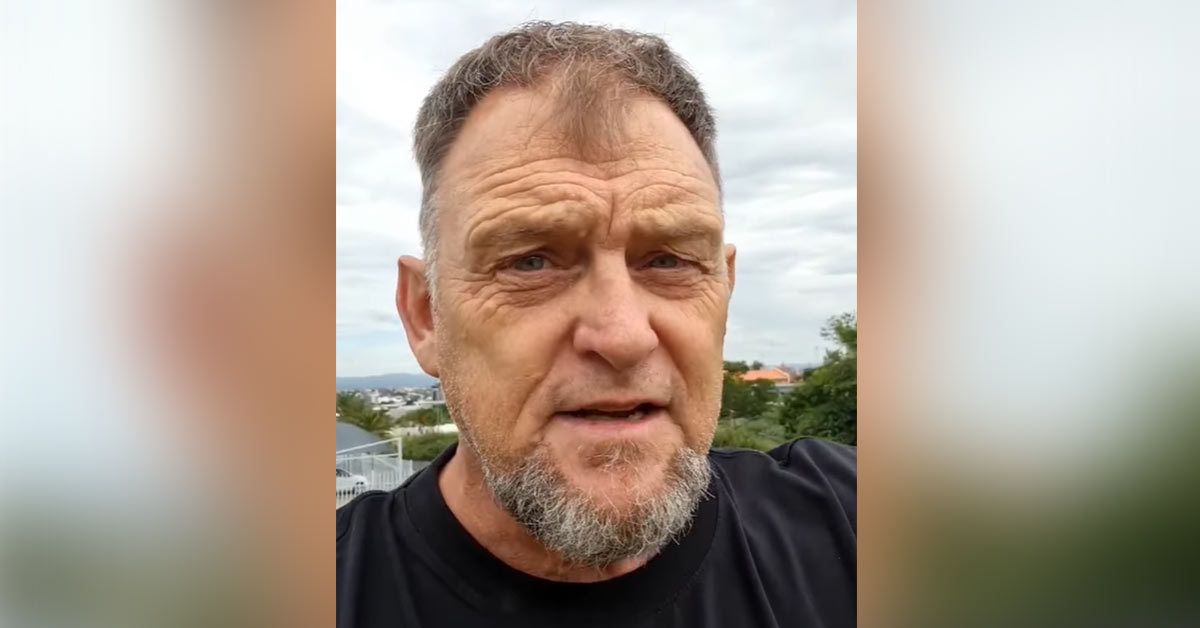 Steve Hofmeyr is a famous South African singer, songwriter, writer, actor, and former TV presenter. He is popular for his talent as well as the many controversial news headlines he made over the past decades. Continue reading to know more about the richest musician in South Africa.
Steve Hofmeyr Biography
Steve Hofmeyr was born on 29th August 1964 in  Pretoria. He studied drama at Grey's College. Steve Hofmeyr later featured on the screens in the early '80s as an actor. He was one of the cast members of the Afrikaans drama show called Agter elke man. His time in the show made his fame grow and by the time he was leaving, he had become a big-time celebrity. He left the show to pursue his music career. He soon became a prominent singer and songwriter.
Steve Hofmeyr Family Personal Life
Hofmeyr is a Christian and very outspoken about his beliefs. Hofmeyr's grandfather, Steve Hofmeyr Sr., used to be a leader in the Ossewabrandwag during his time. Hofmeyr also served in the two years of compulsory military service expected of most South African men at the time.
He met his first wife, actress Natasha Sutherland on the set of Egoli: Place of Gold in 1998. The two got married and had two sons together including the two daughters Hofmeyr already has from two previous relationships. The relationship ended up in a divorce in 2008 due to Hofmeyr's infidelity.
Later in December 2008, Hofmeyr was said to have assaulted Esmaré Weideman, the editor of Huisgenoot, a prominent Afrikaans magazine, by pouring a cup of cold tea over her at the Miss South Africa finals. He blamed Weideman and two other journalists for his failed marriage to Sutherland. Following the incident, Miss Weideman dropped any accusations of assault against Hofmeyr.
In 2011, he released a controversial song, In the lyrics of the song, he used the term, 'kaffir' which was used in place of black people, in a derogatory way. However, Hofmeyr was not apologetic about it. 
On 26th January 2014, Hofmeyr married Janine van der Vyver, a fitness instructor. Later in 2018 Vyver disclosed that they had been seeing each other for 10 years and already had a teenage daughter by then.
Steve Hofmeyr Songs
Hofmeyr has released the following songs in the course of his career;
Desertbound (1989)

Only Me (1990)

Steve (1991)

No Hero (1992)

Tribute (1993)

Tribute Volume 2 (1994)

The Hits/Die Treffers (1994)

Decade (1995)

Close to You (1997)

True to You (1997)

Die Bloubul (1997)

Southern Cross (1999)

Die Bok Kom Weer (1999)

Beautiful Noise (2000)

Grootste Treffers Volume 2 (2000)

Engele Om Ons (2001)

Toeka (2003)

Toeka 2 (2004)

Grootste Platinum Treffers (2005)

Laaities & Ladies (2006)

Waarmaker (2007)

Go Bulle Go (2008)

Sings Kris Kristofferson (2008)

Solitary Man – Songs of Neil Diamond (2009)

Duisend en Een (2010)

Haloda (2011) (SA No. 16)

25 Jaar se Bestes (2012)

Toeka 3 (2014) (SA No. 1)

If you could read my mind (2015) (SA No. 2)

Skree (2017) (SA No. 1)

The Country Collection (2018) (SA No. 1)

The Country Collection Vol. 3 (2019)

Ek Kort… (2020)
Steve Hofmeyr Movies
The 57-year-old musician has starred in the following movies that ranging from stage performances to television series and films;
Summer Holiday

Joseph and the Amazing Technicolor Dreamcoat

Die Soen

'n Plek Binne Jou Seun

Sound of Music

Dis Hoe Dit Was – Die Steve Hofmeyr Storie

Lied van my Hart

Boeta se Vel Fluit
Kampus (1986)

Agter Elke Man (1990)

No Hero (1992)

Die Gevaar Van De AAR (1993)

A Case of Murder (2004)
Bakgat 2 (2010)

Platteland (2011)

Pretville (2012)

Treurgrond (2015)
Guillam Woudberg (1985)

Agter Elke Man (1986–1988)

Egoli (1992–2001)

Sporting Chance (1995)

7de Laan (2007–2012)

Comedy Central Roast of Steve Hofmeyr (2012)

Dis Hoe Dit Is met Steve (2006 – present)

Die Kwesbares (2020)
Awards/Nominations
RapidLion Film Festival (South African International Film Festival) – Best Actor in a Leading Role (2017)
Hofmeyr's songs were nominated for Ghoema Music Awards in 2019 but Multichoice a major broadcasting company in Africa and was also the major sponsor of the Award had the nominated songs removed stating that Hofmeyr's songs were racist and against what their company stood for.
Steve Hofmeyr Net Worth
Hofmeyr is currently the richest musician in South Africa with an estimated wealth of $15million dollars.