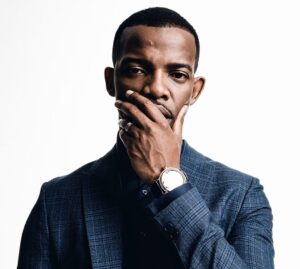 Zakes Bantwini born Zakhele Madida is a South African Musician, Record Producer, and Music Producer. He is famously known for the song "Clap your Hands" featuring Xolani Sithole from one of his albums "Love, Light, and Music". Madida is the founder and CEO of the independent record label Mayonie Productions. He is a handsome young man and can be reached on his official Instagram page @zakesbantwini where he has over seven thousand followers.
EARLY LIFE
Growing Up.
Zakhele Madida was born May 26, 1980, in KwaMashu F-section, KwaZulu-Natal, South Africa to parents Jeffrey Khanyile and Nomthandazo Madida. He was raised in South Africa and he had a normal childhood growing up until when he was a teenager, at the age of fourteen the artist had his first child.
Education.
Madida attended Shayamoya Junior Primary School and later went to Nqabakazulu High School. In spite of the challenges that came with being a teenage father, he still went on to complete his education. After high school, he went to study at Natal Technikon which is now known as the Durban University of Technology where he obtained a national certificate in Light Music, this is also where he created his record label known as Mayonie Productions while he was in his final year. Madida obtained a diploma in Jazz and Music performance after finishing his diploma at the University of KwaZulu-Natal in Durban.  He also completed a Social Entrepreneurship Programme at Gordon Institute of Business Science, University of Pretoria.
How Bantwini's Career Started.
On April 11th, 2011 while he was still a student at the University of KwaZulu-Natal he released the single "Clap Your Hands" featuring Xolani Sithole.
Subsequently, in 2013, Madida released a studio album titled "The Fake Book and Real Book: My Music Bible." In 2014  the album was nominated in the Best Dance Album category at the 20th SAMA Awards, catapulting him into the limelight. 
IMPORTANT LIFE EVENTS
Career Breakthrough
The singer's highest point in life was in 2011 when he was at the peak of his career, his career went from zero to instant recognition followed by a series of awards. In 2021 Madida is still very relevant just like he was a decade ago.
Discography
Madida has released several songs under his many albums, some of which includes;
Wasting My Time

Amantombazane

My No.1

Abangcwele

Bang Bang Bang

Ifunaya

Zakes Bantwini Nomathemba

Sangena La

Ghetto

African Queen

Karolina

Dancing Trumpet

Zakes Bantwini clap your hands

Love & Pain

All Around The World

Anything

Celebrate

No About Us

Heaven On Earth

Choose The Best Of Love

Undignified- I Will Dance, I Will Sing

Rock With You

Keep Waiting
Notable Achievements
In 2004, Madida founded Mayonie productions which are known for music such as Bum Bum, Wasting My Time, and Clap Your Hands.
In 2005, Madida assisted in launching the career of Kwaito artist Thokozani Ndlovu who later changed his stage name to L'vovo Durango. Under Mayonie Productions, Derrango released his debut album which he named after himself (L'vovo Derrango), the album earned him recognition as he was nominated at the SAMA Awards for the Best Kwaito Album.
He released his debut album titled The Good Life in 2008. A couple of years later, he released the album Love, Light, and Music which comprised songs such as "Clap Your Hands" and "Wasting My Time".
In 2021, Madida made history with his hit single Osama, the song became the first and only single since RadioMonitor's was founded to retain the number one spot for ten weeks consecutively on South Africa radio charts.
AWARDS/RECOGNITIONS
The following are Zakes Bantwini awards nominations including the ones he won;
The 16th South African Music Awards in 2010 in the category of Best Music Video of the Year for his music Juju (featuring Black Coffee).

In 2011, at the 17th South African Music Awards he was nominated for the award Record of the Year for his music Bum Bum, also Album of the Year for the album Love, Light, and Music likewise Male Artist of the Year for the same album making it three nominations.

At the Metro FM Awards in 2011, he won the  Best Male Award.

He won the Video of the Year at the Channel O Awards in 2011.
INTERESTING FACTS
Net Worth
He is one of the richest South African artists with an estimated sum of $8 million to his name.
Other Interesting Facts
Madida has three children from previous relationships including the child he had as a teenager and two with his wife Nandi Madida, a son named Shaka Madida, and a daughter named Queen Nefertiti Madida.