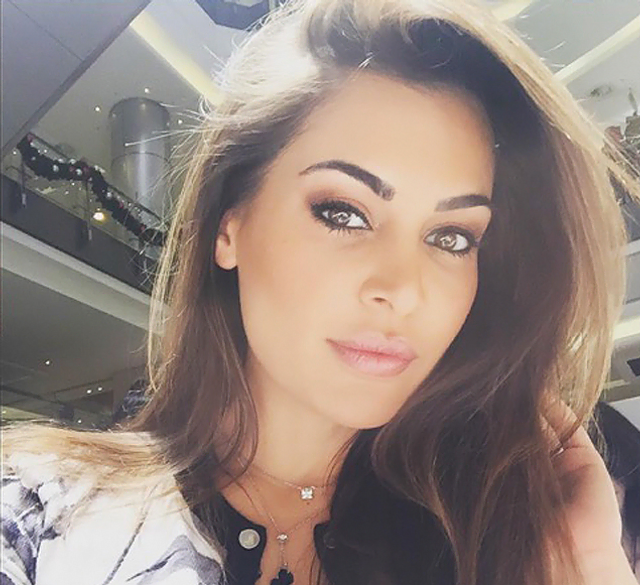 Shashi Naidoo is a South African actress, television presenter, model, MC, entrepreneur, and fashion blogger. She is best known for co-hosting the famous E.TV magazine show 20 Something. Naidoo is a versatile woman who handles her many careers like the professional she is. Continue reading to learn more about this amazing South African woman.
Shashi Naidoo Biography
Naidoo was born on the 4th of November 1979 in Port Elizabeth and she was also raised in the same city. She has a sister named Anthosh Naidoo however more information about Naidoo's family is unknown as of when this article was written. 
She graduated from Alexander Road High School in 1997. She relocated to Johannesburg and later studied chiropractic medicine, which she graduated in 2007 at the University of Johannesburg.
Career
She came into the limelight in 2004 when she played Linda McGinty, Ziggy's girlfriend – in the E.TV television series Backstage. After that, she got a guest role in the SABC1 popular soap opera Generations. Naidoo also got a small role in the 2007 mini-series Society. She started working as a co-host on SABC1 on 2 October 2007 on the youth magazine show EMS Volume 1.
Naidoo has partnered with several TV and Print commercials as a model and brand ambassador for; Sun International alongside fellow South African actress Charlize Theron, Woolworths alongside Alek Wek, Coke Zero International, MTN, Nivea, Brutal Fruit, Jet, Edgars, Rama, Discovery, IEC SA, Samsung, Malaysian Airways, SA Tourism, Satisskin Body Wash, Skull Candy, DSTV India, Blow the Whistle Campaign, Dermalogica Skin Care, Jose Cuervo, SPAR Gsport Awards Ambassador amongst others.
She has MC events for companies like Shoprite Checkers Annual Suppliers Awards, International Mohair Summit, The Financial Forum, FNB HR Recognition Awards, VW Recognition Awards, Audi Award Dinner, and the 5th Annual Women in Engineering Convention, etc. Naidoo also presented awards at the SAMA Awards, YOU Spectacular, and Glamour SA Most Glamorous.
She created her modeling agency, Alushi Management. The agency began with 5 models in 2008 but has since then grown and now represents over 400 models and celebrities.
Shashi Naidoo Parents and Personal Life
Shashi Naidoo's parents are Harry and Punji Nadoo. Naidoo dated the popular TV contestant Ismail Hendricks, who was featured on the show The Apprentice South Africa in 2005. She later married Mark Sandler in December 2009 but unfortunately, the marriage hit the rocks and they divorced two years later in 2011. 
In 2009 she emerged as the winner of the second season celebrity of the Tropika Island of Treasure.
Naidoo practices the Hindu religion.
Filmography
Backstage(2004)

Get Out Alive Flight Attendant (2007)

Society Simone (2007)

Come Dine with Me South Africa (2011)

E! News Africa Specials Self (2015)

Get Out Alive Flight Attendant (2010)

Society Simone (2007)
Awards
The actress awards and accolades include; Glamour Model of the year, Feather Awards Hot Chick; Take Control Youth Adult achiever of the year, Gasport Style Star of the year, Grazia Magazine's Top 5 Most Stylish.
Shashi Naidoo Net Worth 
Shashi's net worth is estimated to be around $1.7 million making her one of South Africa's richest celebrities.