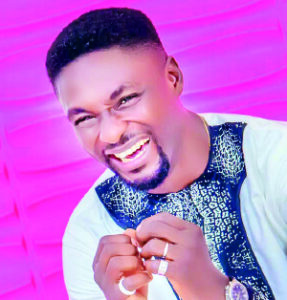 Adeniyi Johnson is a prolific Nigerian actor and filmmaker. The 43-year- old actor has been featured in over 100 movies and has his career stage in the Nigerian movie industry, Nollywood. He is known as Niyi by his close friends and fans and is also in the spotlight for being the former husband of the acclaimed Nollywood actress, Toyin Abraham.
EARLY LIFE
Adeniyi Johnson was born on 27th February 1978 into a middle-class family in the Yoruba-populated state of Lagos. The versatile actor once disclosed that his parents never failed to provide him with the basic needs of a growing child although they were not particularly rich.
EDUCATION
Adeniyi Johnson started his educational pursuit by studying mass communication at the Polytechnic of Ibadan (Ibadan Poly) before proceeding to the Lagos State University to gain a degree in History and International Relations.
CAREER
Adeniyi's passion for acting started with church performances before pursuing a career in acting after school. He however came into the limelight after featuring in the popular Mnet TV series, Tinsel but left Tinsel because of a lack of recognition to join the Yoruba section of Nollywood after much consideration. He started featuring in movies where the Yoruba language is mostly spoken and dominated the space within a short time. His versatility as an actor has placed him as one of the highest-paid Yoruba actors currently and also his ability to perfectly fit into any given role has made him one of the more sought-after actors in Nollywood.
The award-winning actor bagged the 2018 edition of the City People Movie Award for Best Supporting Actor of the Year (Yoruba) due to his exceptional display and versatility.
FILMOGRAPHY
Adeniyi Johnson has featured in many movies and TV series, part of which include:
Iwalade

A tale of two brothers

Eta Oko 1and2

Mirror

Voiceless Scream- acted as Folami Ariyo (2018)

Out of Luck- acted as Yinka (2015)

Tales of Eve: Thanks for Coming- Eric (2015)

Afopina (2020)

Ojiji iku (2019)

Okun Emi

Ogo mi (2018)

Eku meji (2020)

Ale and ( 2020) among many others.
BIRTHDAYS
Adeniyi Johnson celebrates his birthday every 27th of February. He is currently 44 years old having been born in 1978.
PERSONAL LIFE
Adeniyi Johnson formerly got married to fellow actress Toyin Abraham in 2013. The wedding was one of a kind and the talk of the town, the marriage, unfortunately, lasted only three years before their separation. The pair went their separate ways based on allegations of infidelity on both sides. Rumors have it that the actor tried poisoning Toyin Abraham though he debunked it as mere hearsay.
Adeniyi Johnson has since gotten married to another actress, Oluseyi "Shai" Edun. The pair got married in 2016 after a few years of dating. Though it is quite unclear whether they have been dating before Adeniyi divorced his wife or not.
SOCIAL MEDIA PROFILE
With over 1.9 million on his Instagram, Adeniyi Johnson is a phenomenal celebrity influencer; he provides room for interaction with his fans through various social media platforms. One of his most active social media accounts is his Instagram account Instagram @adeniyijohnson where he can be interacted with by his numerous fans and also @adeniyijohnsonn on Twitter.
NETWORTH
Adeniyi Johnson has an acting career that is undoubtedly one of the most successful ones in the Yoruba segment of Nollywood. Based on calculations from his earnings, Adeniyi Johnson's net worth is estimated at US$400,000. Most of which are proceeds from his acting career.