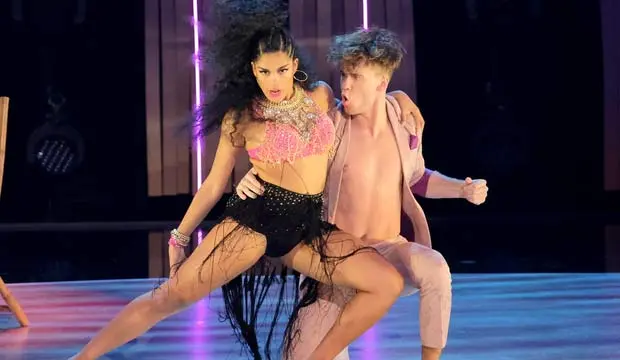 Slavik Pustovoytov is a USA based Ukrainian Hip-Hop dancer and Choreographer. The dancer is also referred to as Vik White. He rose to fame when he competed in the fifteenth season of So You Think You Can Dance where he was placed 4th. The dancer is also popular on social media; Instagram, and TikTok where he shares videos of himself dancing and lip-syncing to songs. Pustovoytov is a social media influencer as his audience has grown tremendously over the years. 
Slavik Pustovoytov Biography
Early Life and Education 
Slavik was born on December 23 1998 in Poltava, Ukraine. In his early teens his family moved to Stilwater, Oklahoma,United States. He went to Stilwater high school. Slavik has two brothers and a stepsister.  After he completed his high school, he moved from Oklahoma to Nevada to attend a dance school.
Slavik Pustovoytov Career

 
Slavik has always loved to dance and he started dancing at age eleven. While he was still in Oklahoma he went to Thriller Dance studio to hone his skills. In 2018, he became one of the best dancers in the fifteenth season of "so you think you can dance" where he made it to the finals coming in behind dancers Hannahlei Cabanilla, Jensen Arnold and Genessy Castillo.
He also shares his dance videos on Tiktok and Instagram where he has millions of followers. Due to his ability and presence on social media he quickly became an influencer where he markets for so many international and home owned businesses.
Slavik Pustovoytov Net worth 
Slavik's net worth is approximated to $679,000 as of 2022. 
Interesting Facts
Slavik speaks Russian, Ukrainian and English fluently. One of his greatest joys is bringing joy to others, his favorite video is "staying alive" and his favorite dance partner is Miranda. He is an animal lover and advocate. His height is about 5′ 8″.
There have been rumors of the dancer being in a romantic relationship with fellow dancer Genessy Castillo, however the two had rebutted the claims but acknowledged that they are very good friends.
The 23 years old dancer is also single. If you are a fan of the dancer or hip hop dance in general you can check out Slavik social media pages; @itsslavik on Instagram, Slavik Pustovoytov on Facebook, @slaviksytycd on Twitter and @itzslavik on Tiktok.
Frequently Asked Questions About Slavik Pustovoytov
Is Slavik a Ukrainian ?
Yes he is, he was born and also raised in Ukraine for about 12 years.
How old is Slavik ?
He is 23 years old.