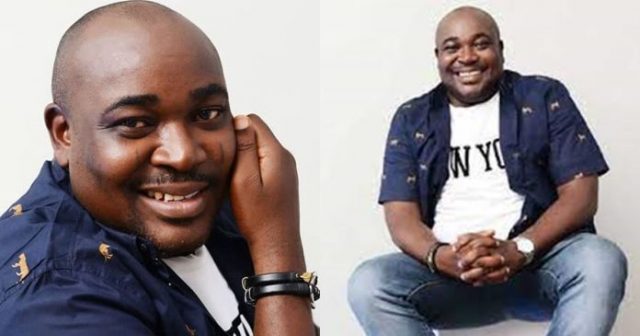 Adebayo Tijani is an acclaimed Yoruba film actor, producer, and director, who is famous for directing movies such as The New Patriots (2021), Iwa Pele (2006), and Igbeyin Ewuro (2009). He hails from Oyo state, southwestern Nigeria, and was born in 1975.
Adebayo Tijani Biography
Adebayo Tijani was born on March 24, 1975, in Agbole Alubata, Oyo State. He is a well-respected veteran in the Nigerian movie industry, especially in the Yoruba genre. Though he is from the Bata Drummers family, it is rather funny that the prolific movie maker does not know how to play the drums.
EDUCATION
Born and raised in Oyo, Adebayo had his primary and secondary education in Oyo State, likewise his National Diploma in Survey and Geo-Informatics Engineering from the Federal School of Surveying in Oyo Town.
Adebayo Tijani Career
Adebayo started acting and producing films after he served as the President of a Theatre Group in the early 2000s. He directed his first movie "Dursinmi " in 2002 and has since remained active and relevant in the movie production business in the Yoruba circle of Nollywood having produced a number of films.  He co-starred in the romantic thriller, Oku Aye with Femi Phillips in the year 2016 with the likes of  Femi Adebayo, Toyin Afolayan, Wale Akerede, Bayo Adedeji, and others starring in the film. The movie was widely accepted by lovers of Yoruba movies and was a huge success with different scenes shot in Nigeria and the United Kingdom.
Adebayo also produced another movie "Ariyibi" in that same year which was produced by Saheed Alao with appearances from the likes of Peju Ogunmola, Afeez Eniola, Mercy Aigbe, Damola Olatunji, and Bidemi Kosoko.
AWARDS
Adebayo Tijani has contributed immensely to the growth of the Nigerian movie industry most especially in the Yoruba circle. He has won several awards thanks to his prolific movie direction. Some of the awards include Yoruba award winner at the 2006 African Movie Academy Awards.
Adebayo Tijani Movies
Adebayo has featured in and directed some notable movies in the Nigerian movie industry. Some of them include;
Korewa

Madale

Afoju meta

Inu laye wa

Waheed kolero

Gbenakari

Alekuwodo

Zombie

Kajola 

Ti'Igbin Ba Fa 

Apesin 

Omo Mi 

Iwa Pele 

Akandun 

Ipa 

Iranse Aje 

Tibi tire laye 

Abegbe 

Igbeyin Ewuro 

Ogun Aiku 
BIRTHDAY
Adebayo is currently 47 years, he celebrates his birthday every 24th March having been born in 1975.
Adebayo Tijani Social Media
With over 282k followers on his Instagram, Adebayo Tijani is a phenomenal celebrity influencer; he provides room for interaction with his fans through various social media platforms. One of his most active social media accounts is his Instagram account Instagram @adebayotijani where he can be interacted with by his numerous fans.
PERSONAL LIFE
Adebayo Tijani got married to his heartthrob Folashade Adebayo in 2012 after dating for three years  She is a legal practitioner and the union is blessed with a baby.
Adebayo Tijani Net Worth
With a net worth of almost $700,000, Adebayo Tijani is undoubtedly one of the highest-paid directors in the Yoruba movie industry.