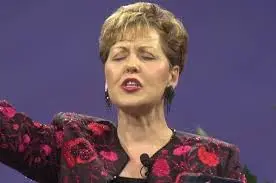 Pauline Joyce Meyer is a famous American Charismatic Christian author, speaker, and founder and president of Joyce Meyer Ministries.
Joyce Meyer Biography
The preacher was born Pauline Joyce Hutchison in south St. Louis in 1943. Not long after her birth, her father was sent to fight in World War II. Meyer in many of her interviews that her father started s3xually abusing her when he returned. She discusses this horrific experience in her meetings.
Meyer is a graduate of O'Fallon Technical High School in St. Louis. Her first husband was a part-time car salesman, she married him not long after she graduated from high school. The marriage only lasted five years. Meyer said that her husband repeatedly cheated on her and coaxed her to steal payroll checks from her employer. The stolen money was used to sponsor a vacation to California. She says that the money was returned several years later. Subsequent to her divorce, Meyer hung out at local bars before she met Dave Meyer, an engineering draftsman. She married Meyer on January 7th, 1967.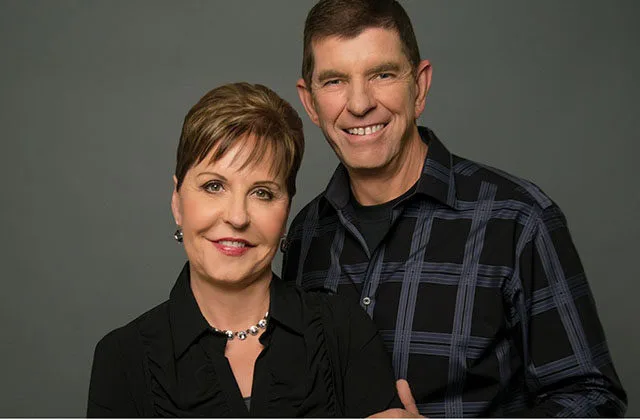 Conversion and Ministry 
Meyer said that she was praying while driving to work one morning in 1976 when she reported that she heard God call her name. Prior to that morning, she had been born-again at age nine, but her sorrows led her deeper into her faith. Meyer said that "she came home later that day from a beauty appointment 'full of liquid love' and was drunk with the Spirit of God that night while at the local bowling alley."
She was a member of Our Savior's Lutheran Church in St. Louis, a congregation of the Lutheran Church–Missouri Synod for a while. She started overseeing an early-morning Bible class at a local cafeteria and became involved in Life Christian Center, a charismatic church in Fenton. For a few years, Meyer was the church's associate pastor. The church soon became one of the leading charismatic churches in the area, mostly because of Meyer's prominence as a Bible teacher. She then started airing a daily 15-minute radio broadcast on a St. Louis radio station.
Meyer resigned as associate pastor in 1985, and founded her ministry, originally called "Life in the Word." The radio show began to air on six other stations from Chicago to Kansas City. Her husband urged that they start a television ministry. She began airing on superstation WGN-TV in Chicago and Black Entertainment Television (BET), her program, now called Enjoying Everyday Life, currently still airs.
In 2002, a popular publisher Hachette Book Group reportedly paid Meyer over $10 million for the rights to her backlist catalog of independently released books.
Time magazine's "25 Most Influential Evangelicals in America" ranked Meyer as 17th in 2005.
Joyce and Dave Meyer have four children, two daughters, and two sons. They live outside St. Louis, Missouri. Her ministry is headquartered near the St. Louis suburb of Fenton, Missouri.
Joyce Meyer Bibliography 
Meyer is a renowned author with several books to her name that has helped both Christians and non-Christians discover themselves all over the world. Some of her books include the following;
Beauty for Ashes: Receiving Emotional Healing. (1994)

Battlefield of the Mind: Winning the Battle in Your Mind. (1995)

Me and My Big Mouth: Your Answer is Right Under Your Nose. (2002)

How to Hear from God: Learn to Know His Voice and Make Right Decisions. (2003)

The Secret Power of Speaking God's Word. (2004)

In Pursuit of Peace: 21 Ways to Conquer Anxiety, Fear, and Discontentment. (2004)

Straight Talk: Overcoming Emotional Battles with the Power of God's Word. (2005)

Approval Addiction: Overcoming Your Need to Please Everyone. (2005)

Meyer, Joyce (2006). Look Great, Feel Great: 12 Keys to Enjoying a Healthy Life Now. 

The Everyday Life Bible: The Power of God's Word for Everyday Living. (2006)

The Confident Woman: Start Today Living Boldly and Without Fear. (2007)

The Penny: A Novel. (2007) (by Joyce Meyer and Deborah Bedford)

Woman to Woman: Candid Conversations from Me to You. (2007)

I Dare You: Embrace Life With Passion. (2007)

The Power of Simple Prayer: How to Talk with God about Everything. (2007)

Top 10 Qualities of a Great Leader. (2007) (by Joyce Meyer and Phil Pringle)

Conflict Free Living: How to Build Healthy Relationships for Life. (2008)

Start Your New Life Today: An Exciting New Beginning with God. (2008)

The Secret To True Happiness: Enjoy Today, Embrace Tomorrow. (2008)

Never Give Up!: Relentless Determination to Overcome Life's Challenges. (2009)

Eat the Cookie … Buy the Shoes: Giving Yourself Permission to Lighten Up. (2010)

Power Thoughts: 12 Strategies to Win the Battle. (2010)

Living Beyond Your Feelings: Controlling Emotions So They Don't Control You. (2011)

Love Out Loud: Devotions on Loving God, Yourself, and Others. (2011)

Do Yourself a Favor … Forgive: Learn How to Take Control of Your Life Through Forgiveness. (2012) 

Change Your Words, Change Your Life: Understanding the Power of Every Word You Speak. (2012)
Controversies about Joyce Meyer
In 2004, a famous St. Louis Christian television station KNLC, managed by the Rev. Larry Rice of New Life Evangelistic Center, stopped airing Meyer's program. According to Rice, Meyer's "excessive lifestyle" and her teachings often going "beyond Scripture" were the motive for canceling the program. Rice was not the only one who criticized Meyer's excessive lifestyle. She responded that she doesn't have to defend her spending habits because "… there's no need for us to apologize for being blessed."Meyer commented, "You can be a businessman here in St. Louis and people think the more you have, the more wonderful it is … but if you're a preacher, then all of a sudden it becomes a problem."
In 2003, the St. Louis Post-Dispatch published a four-part special report with details on the extravagant lifestyle and expensive properties owned by Meyer. The articles brought about Wall Watchers (a Christian nonprofit watchdog group) calling on the Internal Revenue Service (IRS) to investigate Meyer and her family.
On May 5, 2009, Christopher Coleman, the chief of security of Joyce Meyer Ministries was charged on suspicion of murder after the police found the bodies of Coleman's wife, Sheri Coleman, and two sons at their residence having died of apparent strangulation. On May 10, 2011, after a prolonged trial, Christopher Coleman was found guilty of three counts of first-degree murder and was convicted of three life sentences. According to the prosecuting attorney Kris Reitz, the killings were perpetrated as part of a calculated plan to leave his wife for another woman who he had been having an affair with, according to Reitz, Coleman was worried that if his extra-marital affair were made public it would lead to him losing his job at Joyce Meyer Ministries. Meyer provided a pre-recorded testimony during Coleman's criminal trial. 
The family of Sheri Coleman filed a wrongful-death suit against Joyce Meyer Ministries stating that the deaths of the three were the result of Meyer's negligence as a counselor. The suit was thrown out by Circuit Judge Richard Aguirre in 2013. The case was featured in an episode of Forensic Files II on March 6, 2022, titled "Words Matter".
Joyce Meyer Net Worth
Joyce Meyer who is a fine author and also a pastor has her net worth to be estimated around $8million dollars. Meyer has been able to amass her wealth from public speaking, writing and so much more.