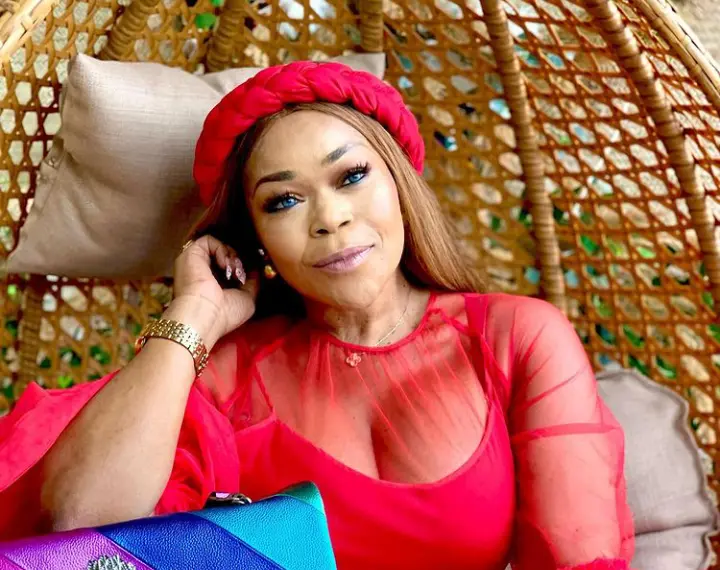 Shaffy Bello is a seasoned Nigerian actress and singer. She is a beautiful, smart, and hardworking woman who would do anything to achieve her dreams. It's little surprise how she quickly rose in ranks in the industry. She is known for many of her extraordinary roles and her exuberant dressing.
Shaffy Bello Biography
Shaffy Bello was born on 8th October 1970 in Nigeria. Shortly after the actress's birth, her parents moved to the United States and that is where she had her education. She returned to Nigeria in the late '90s.
Career
Shaffy Bello made her first appearance in the Nigerian entertainment industry as a singer when she was featured in the hit song "Love me Jeje" by Seyi Sodimu(a relative) in 1997. Bello sang the chorus and the hook of the song. As for her acting career, she appeared in minor roles but made her first major movie, a Yoruba film titled "Eti Keta" in 2011. Over the years she has appeared in several movies, Yoruba and English-speaking ones as well.
Shaffy Bello Movies
Bello has appeared in hundreds of movies and TV series over the years. Listed below are some of the actress's popular works;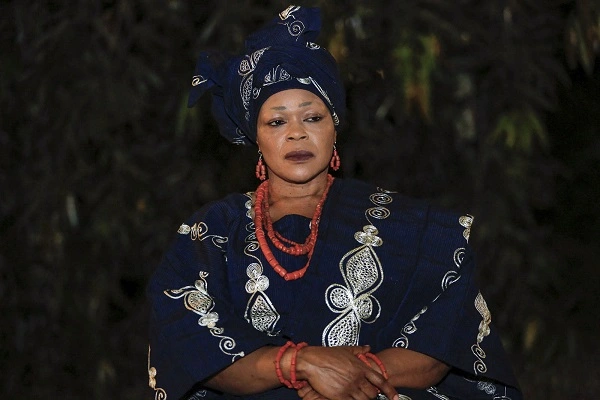 Eti Keta (2011)

The Score (2012)

Tinsel

When Love Happens (2014)

Gbomo Gbomo Express (2015)

Taste of Love

It's Her Day (2016)

Ovy's Voice (2017)

Hire a Man (2017)

Light will Come

Twisted Twins

Three Thieves (2019)

The Therapist (2021)

Two Weeks in Lagos (2019)

Soft Work (2020)

Unroyal (2020)

Mama Drama (2020)

Chief Daddy (2018)

From Lagos with Love (2018)

Crazy Grannies (2021)

Iboju

Elevator Baby (2019)

Fishbone (2020)

The Men's Club

Your Excellency (2019)

Deep blue sea

Nneka the Pretty Serpent (2020)

Separated

Chief Daddy 2: Going for Broke (2022)

Elesin Oba, The King's Horseman (2022)

Mothers and Daughters-In-Law (2019)

The Rise of Igbinogun (2022)

Love Is War (2019)

Lara and the Beat (2018)

Obsession (2022)

The Men's Club (web series)

Excess Luggage (2017)

Whose Meal Ticket (2017)

Moth To A Flame (2016)

40 Looks Good on You

Desperate Housewives Africa

Battleground (2017–19)
Award/Nominations 
Best Lead Actress in an English Movie in 2012 during the Best of Nollywood Awards event – Nominated 

Best Actress of the Year in the 2016 City People Entertainment Awards – Nominated

The face of Nollywood (English) in the 2018 City People Movie Award – Winner

Best Actor of the Year 2018 (Female) in The New Telegraph Awards – Winner
Shaffy Bello Net worth 
Bello is one of Nollywood richest and most influential actresses. With her work made available on platforms like Netflix and endorsements with different brands. Her net worth is estimated to be $500,000.
Personal Life
Bello is married to Akinrimisi and the decades-old union is blessed with two children, Ashley Akinrimisi a popular model and Vlogger, and son Ashton Akinrimisi a brand promoter. Unfortunately, the couple divorced in 2017 due to irreconcilable differences.