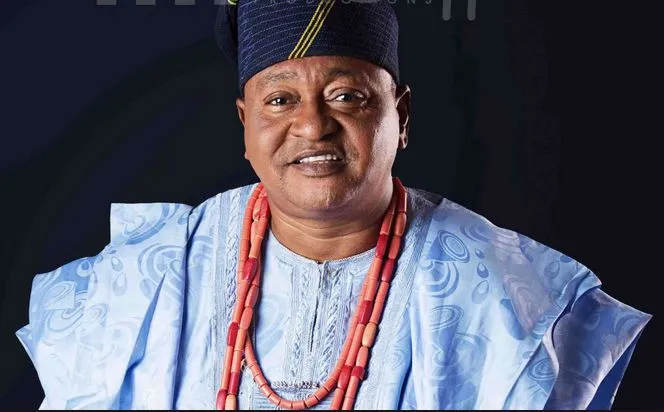 Jide Kosoko is a famous Nollywood veteran actor and producer. He is one of the Nollywood actors who has been in the industry all their life. He has remained in the Nigerian movie industry for over five decades and has not ceased to be relevant and did not have any negative controversy soiled his reputation. Kosoko is a legendary actor and his good works keep speaking for themselves.
Jide Kosoko Biography
Prince Babajide Kosoko was born on the 12th of January 1954, to the popular Lagos Island royalty, the Kosoko family. He grew up in the city of Lagos.
He studied business administration at the Yaba College of Technology where he received his HND. Recently, at the age of 60, the veteran actor went to Olabisi Onabanjo University, Ago Iwoye, Ogun State, where he studied and received a degree in Performing Arts.
Career
Kosoko started his acting career when he was 10 years old. As a child actor, he featured in the 1964 television production titled Makanjuola. He grew up inspired by legendary actor Hubert Ogunde. An old acquaintance who at the time was working with the Ifelodun traveling theater troupe invited Kosoko to an audition for a role in Makanjuola, a telemovie. He honored the invitation and went for the audition and was chosen for the role, playing the character Alabi.
He later performed with the Awada Kerikeri group which included Sunday Omobolanle, Lanre Hassan, and Adebayo Salami (Oga Bello)] and other guest appearances on the T.V. show, New Masquerade. In 1972, Kosoko created his own theater troupe.
He has written and produced his films and stage plays for decades now. Kosoko made it big during the Video film era, producing his own film, Asiri nla in 1992 and so many remarkable movies in that era.
Jide Kosoko Movies
Jide Kosoko has featured in several Nollywood movies in both English and Yoruba languages and here are some of them;
Nkan La (1992)

Oro Nla (1993)

Glamour Girls (1994)

Koseegbe (1995)

Out of Luck

The Department (2015)

Gidi Up (2014) (TV Series)

Doctor Bello (2013)

The Meeting (2012)

Last Flight to Abuja (2012)

I'll Take My Chances (2011)

The Figurine (2009)

Jenifa

The Royal Hibiscus Hotel

Alter Ego 1 (2017)

King of Boys (2018)

Kasala

Sugar Rush (2019)

Akpe: Return of the Beast (2019)

Merrymen (2019)

Bling Lagosians (2019)

Love is war (2019)

Shadow Parties (2020)

Breaded Life (2021)

Two Weeks in Lagos (2019)

Love Castle (2021)

The Mystic River (2021) – TV Series

The Figurine (2009)

The Bling Lagosians (2019)

Breaded life (2021)

The Wildflower (2022)

House 69 (2019)

Kiki's Dilemma (2021)

More Than Just 4 Letters (2019)

Ghetto Bred (2018)

Elesin Oba, The King's Horseman (2022)
Jide Kosoko Net Worth 
The veteran actor's net worth is reportedly $700,000, making him one of the richest and most influential people in Nollywood.
Awards/Nominations 
Kosoko has held important positions in the Association of Nigerian Theatre Arts Practitioners. Over the years he has also received different honors, which include;
Lifetime Achievement Award, City People Movie Award, 2017

Special Recognition Award, City People Movie Award, 2018

Abuja International Film Festival, Outstanding Male Actor, 2021
Personal Life
Jide Kosoko has been married four times, three of which are now deceased. His wife Henrietta Kosoko was a popular Nollywood actress and the actor's third wife. She died in June 2016. Jide Kosoko is currently married to Alhaja Karimat.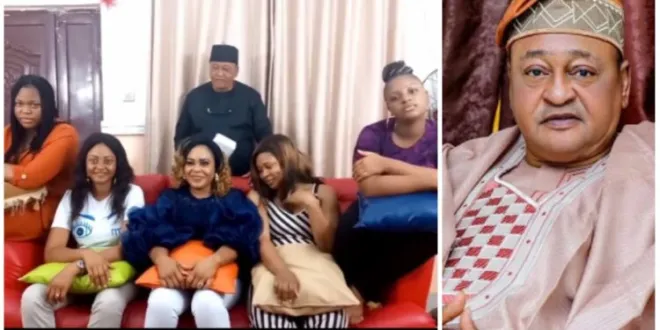 He is a proud father to twelve children and a grandfather to several grandchildren. Sola, Bidemi, Temilade, Tunde, Tunji, and Muyiwa Kosoko are his children that are known by the public.