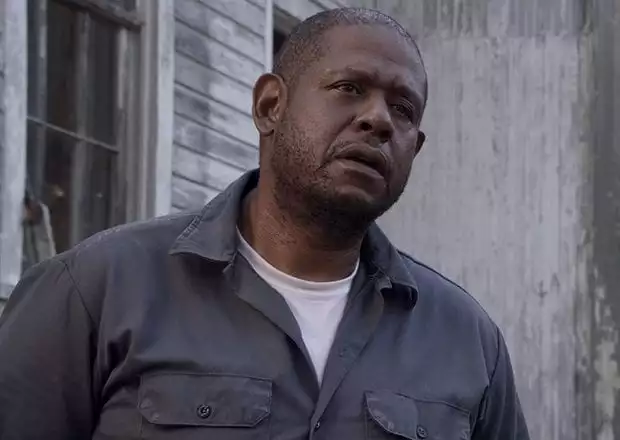 Forest Steven Whitaker is a veteran American actor, director, producer, and humanitarian. He has been in Hollywood for four decades. He is one of the most famous and respected African-American actors in Hollywood.
Forest Whitaker Biography
Forest Steven Whitaker was born on July 15, 1961, in Longview, Texas. His mother, Laura Francis (née Smith), was a special education teacher and his father Forest E. Whitaker Jr., worked as an insurance salesman. Using a DNA test to trace his ancestry, his mother had Akan ancestry, a Ghanaian tribe while his father was of Igbo descent, a Nigerian tribe. He has three siblings; two younger brothers and an older sister. When Whitaker was in elementary school, his family moved from Texas to Carson, California.
Education
The actor studied at Palisades Charter High School, he graduated in 1979. He enrolled in California State Polytechnic University, Pomona on a football scholarship, but due to a back injury, Whitaker changed his major to music. He toured England with the Cal Poly Chamber Singers in 1980. While he was still at Cal Poly, he changed his major to drama. He then transferred to the Thornton School of Music at the University of Southern California where he studied opera as a tenor. In addition, he got into the university's Drama Conservatory. In 1982 Whitaker left USC with a BFA in acting. He further took a course at Drama Studio London, the Californian branch. In 2004 he obtained a degree in "The Core of Conflict: Studies in Peace and Reconciliation" at New York University's Gallatin School of Individualized Study.
Forest Whitaker Career
Whitaker made his film debut in 1982 in the film Fast Times at Ridgemont High. Following that, he featured in Martin Scorsese's The Color of Money and Oliver Stone's Platoon. he also co-starred in the comedy Good Morning, Vietnam alongside Robin Williams. He continued to work with several popular directors in the 1990s and 2000s. He played the role of Zuri in 2018's Black Panther, which earned him a shared SAG Award for Best Ensemble.
Whitaker went into producing and directing in the 1990s. He co-produced and co-starred in A Rage in Harlem in 1991. He did his first directorial work in a grim film about inner-city gun violence, Strapped, for HBO in 1993.
Whitaker is the founder of Significant Productions, a company focused on developing opportunities for underrepresented narratives and storytellers by supporting films and television shows featuring people of color as well as a diversified representation behind the scenes.
Besides acting, Whitaker is a well-known humanitarian as he has dedicated his time and money to humanitarian work over the years. In 2012, he established the Whitaker Peace & Development Initiative (WPDI), an NGO that carries out peace-building programs in conflict-affected communities around the world.
Forest Whitaker Movies and TV Shows
The following are all the films and Television series Whitaker has featured in including the ones he directed and produced;
1982: Making the Grade
1982: Tag: The Assassination Game
1982: Fast Times at Ridgemont High
1985: Vision Quest
1986: The Color of Money
1986: Platoon
1987: Stakeout
1987:Good Morning, Vietnam
1988: Bloodsport
1988: Bird
1989: Johnny Handsome
1990: Downtown
1991: Diary of a Hitman
1991: A Rage in Harlem (producer)
1992: Article 99
1992: The Crying Game
1992: Consenting Adults
1993: Bank Robber
1993: Body Snatchers
1993: Last Light
1983: Cagney & Lacey
1984: Trapper John, M.D.
1984: Hill Street Blues
1985: Diff'rent Strokes
1985:The Grand Baby
1985: The Fall Guy
1985: North and South
1986: Amazing Stories
1986: North and South, Book II
1987: Hands of a Stranger
1990: Criminal Justice
1993: Lush Life
1993: Last Light
1993: Strapped (director)
1994: The Enemy Within
1994: Blown Away
1994: Prêt-à-Porter
1994: Jason's Lyric
1995: Species
1995: Smoke
1996: Phenomenon
1998: Body Count
1998: Hope Floats (director)
1999: Ghost Dog: The Way of the Samurai
1999: Light It Up
2000: Battlefield Earth
2000: Four Dogs Playing Poker
2001: The Fourth Angel
2001: Jew Balloons
2001: The Hire: The Follow
2001: Green Dragon (producer)
2002: Panic Room
2002: Phone Booth
2003: Chasing Papi (producer)
2004: Jiminy Glick in Lalawood
2004: First Daughter (director & producer)
2005: A Little Trip to Heaven
2005: American Gun (producer)
2005: Mary
1996: Rebound: The Legend of Earl "The Goat" Manigault
1999: Witness Protection
2001: Feast of All Saints
1995: Waiting to Exhale (director)
1995: Whitney Houston (Music video) (director)
2001: Jagged Edge (music video) (director)
2019: Bring Me the Horizon (music video)
2002: Door to Door
2003: Deacons for Defense
2002–2003: The Twilight Zone
2006–2007: ER
2006: Even Money
2006: The Marsh
2006: Everyone's Hero
2006–2007: The Shield
2006: The Last King of Scotland
2007–2009: American Dad!
2007: The Air I Breathe
2007: Ripple Effect (producer)
2007: The Great Debaters
2008: Vantage Point
2008: Street Kings
2008: Dragon Hunters
2008: Winged Creatures
2009: Powder Blue (producer)
2009: Powder Blue (producer)
2009: Where the Wild Things Are
2009: Hurricane Season
2010: Criminal Minds
2010: Repo Men
2010: Lullaby for Pi
2010: My Own Love Song
2010: The Experiment
2010: Our Family Wedding
2010: Brick City (producer)
2011: Criminal Minds: Suspect Behavior
2011: Catch .44
2012: Freelancers
2012: A Dark Truth
2012: Ernest & Celestine
2012: Serving Life (producer)
2013: Africa
2013: The Last Stand (producer)
2013: Zulu
2013: Pawn
2013: Repentance
2013: Lee Daniels' The Butler
2013: Black Nativity
2013: Out of the Furnace
2015: Southpaw
2015: Dope
2016: Roots
2016: Arrival
2016: Rogue One: A Star Wars Story
2016: Songs My Brothers Taught Me
2017: Roxanne Roxanne (producer)
2017: The Forgiven (producer)
2017: Star Wars Rebels
2017–2018: Empire
2018: Sorry to Bother You (producer)
2018: Burden
2018: Black Panther
2018: How It Ends
2018: City of Lies
2019–present: Godfather of Harlem (producer)
2019: Star Wars Jedi: Fallen Order (video game)
2019: Finding Steve McQueen
2020: Jingle Jangle: A Christmas Journey
2021: Respect (producer)
2021: Passing
2023: Havoc
2022: Young Rock
TBA: Extrapolations
Forest Whitaker Awards/Honors
Whitaker has received 20 honorary degrees and awards from prestigious universities around the world and different foundations for his humanitarian works. In addition to that, he has received several noteworthy awards, such as an Academy Award, a Golden Globe Award, a British Academy Film Award, and two Screen Actors Guild Awards for his acting. Furthermore, on April 16, 2007, he received the 2,335th star on the Hollywood Walk of Fame for his work and contributions to the motion pictures industry at 6801 Hollywood Boulevard.
Personal Life
Whitaker got married to actress Keisha Nash in 1996. The two blended their family and had four children; they had two daughters Sonnet and True together, Whitaker's son Ocean Alexander and Nash's daughter Autumn from their previous relationships. Unfortunately, in December 2018, Whitaker filed for divorce from Nash, due to irreconcilable differences, and the divorce was finalized in 2021.
The actor is passionate about yoga and has a black belt in kenpō. Whitaker is also a vegetarian and trains in Eskrima with Joe Jackson. In 2021, it was made public 2021 that he had joined NBA Africa as a minority owner and investor.
Whitaker has left eye ptosis, he said that the condition is hereditary and that he has contemplated getting surgery to correct the condition, not because he wants to look good but because it is affecting his vision.
Whitaker's ancestry has been traced to Nigeria; Nkwerre in Imo State, the eastern part of the nation. He received the honorary title of chief from the community on April 5, 2009.
Forest Whitaker Net Worth
Forrest Whitaker is worth $25 million as of 2022.