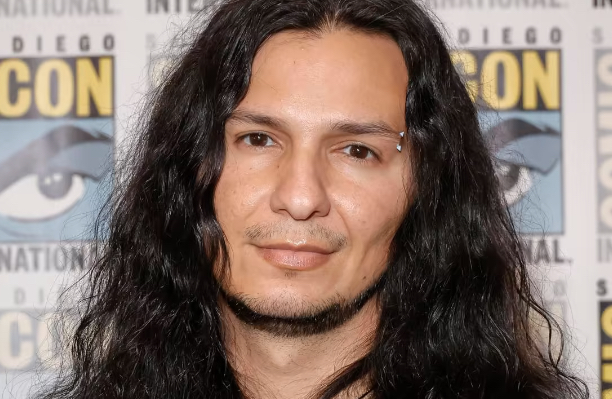 Alejandro Reynaldo Livinalli González, professionally known as Alex Livinalli is a Venezuelan- American actor. The actor has credit for several works and most recently he became more famous after being cast for the new Black Panther Sequel, Black Panther: Wakanda Forever.
Alex Livinalli Biography
Alex Livinalli was born in 1985 in Caracas, Venezuela. He moved to the United States alongside his family when he was 10 years old.
He studied at Miami Dade College earning his Bachelor's degree in Drama. He is a polyglot as he speaks Spanish and English, Portuguese, Comanche, and Mayan, some of these languages he learned for film projects.
Alex Livinalli Career
Livinalli has been featured in several TV series and feature films. His most popular works include "Ozark," "Longmire," "The Walking Dead," "American Horror Story," and "Alita: Battle Angel" and several others.
Livinalli is a cast member of the new Disney and Marvel "Black Panther: Wakanda Forever," the sequel to the award-winning "Black Panther" (2018) from director Ryan Coogler. Livinalli is playing the role of 'Attuma,' the fearsome Talocan Warrior.
Livinalli's career spans almost twenty years, he is constantly building his performances across film and television.
Alex Livinalli Movies
Livinalli has been featured in the following films and television series;
The Next Hit (2008)
Night Heat (2008)
Dotted Lines (2009)
Stairway to Heaven, Highway to Hell (2009)
Familia (2009)
High School Gig (2010)
Mandrake (2010)
Beware (2010)
Los Expertos (2010)
Yellow Rock (2011)
Valley of Mist (2011)
Cowboys and Indians (2011)
Miami 13 (2012)
Creepy Crawly (2012)
Revan (2012)
The Vampire Diaries (2013)
Burn Notice (2013)
The Seventh Spectrum (2013)
Sleepy Hollow (2013)
Nashville (2013-14)
Chicago PD (2014)
Graceland (2014)
Banshee (2015)
The Red Road (2015)
Zoo ( 2015)
Fall into me (2016)
Queen of the South (2016)
Longmire (2016)
The Son (2017)
The Inspectors (2018)
NCIS: New Orleans (2018)
Icebox (2018)
Dead Silent (2018)
MacGyver (2019)
Alita: The Battle Angel (2019)
American Horror Story (2019)
Reprisal (2019)
The Walking Dead (2020)
General Hospital (2020)
100 días para enamorarnos (2020)
Ozark (2022)
Blind Trust (2022)
Burning Questions (2022)
Black Panther: Wakanda Forever (2022)
Alex Livinalli Net Worth
The Black Panther actor is worth approximately $1 million.