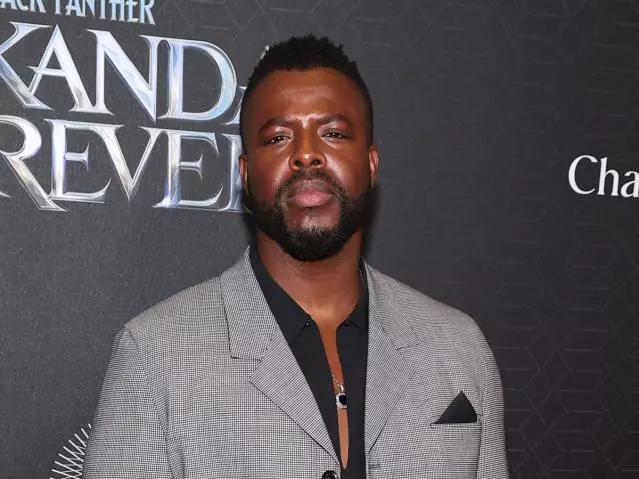 Winston Duke is a Tobagonian-American actor. He is popular for portraying the character M'Baku in the Marvel Cinematic Universe films Black Panther, Avengers: Infinity War, Avengers: Endgame, and Black Panther: Wakanda Forever.
Winston Duke Biography
Duke was born on November 15, 1986, in Argyle, Saint Paul, Tobago. He relocated alongside his mother, Cora Pantin, and sister to the United States at age nine.
He studied at Brighton High School in Rochester, New York, and graduated in 2004. He also studied at the State University of New York at Buffalo where he obtained a Bachelor of Arts in theater. In addition, he went to Yale School of Drama and obtained a Master of Fine Arts (MFA) in acting and graduated in 2013.
Career
Duke commenced his acting career in theater productions for Portland Stage Company and later Yale Repertory Theatre. His first major role was being cast in Person of Interest. While he was studying at Yale, Duke was friends with fellow actor Lupita Nyong'o, the two later co-starred in Black Panther and Us.
In 2012 Duke went back to his home country of Trinidad and Tobago to feature in the theater production of An Echo in the Bone. He was cast in Marvel Cinematic Universe's Black Panther, Avengers: Infinity War, and Avengers Endgame and all the new sequels of Black Panther: Wakanda Forever as M'Baku.
In 2019, Duke was cast in the blockbuster horror film Us, directed by Jordan Peele. Also in 2019, he signed on to headline in the Apple TV+ drama series Swagger but was substituted by O'Shea Jackson Jr. due to an unfortunate injury he suffered on-set in February 2020. In March 2020, he starred in the Netflix thriller Spenser Confidential. Duke also played Bruce Wayne/Batman in the podcast audio drama Batman Unburied released this year.
Winston Duke Movies
2014: Law & Order: Special Victims Unit
2014–2015: Person of Interest
2015: The Messengers
2015: Major Crimes
2016: Modern Family
2018: Black Panther
2018: Avengers: Infinity War
2019: Us
2018: Avengers: Endgame
2020: Nine Days
2020: Spenser Confidential
2022: Batman Unburied
2022: Black Panther: Wakanda Forever
2024: The Fall Guy
Winston Duke Award/Nominations
Duke was nominated at the 2018 Guild Award for Outstanding Performance by a Cast in a Motion Picture and MTV Movie Award for Best Fight for his performance in Black Panther.
On October 24, 2021, at the Newport Beach Film Festival Duke received the Maverick Award.
His cousin is the Tobagonian politician and Progressive Democratic Patriots leader Watson Duke. Winston Duke currently doesnt have a girlfriend as at the time of writing. If he is any into relationship, you will be informed here.
Winston Duke Net Worth
Winston Duke's net worth as of 2022 is $8 million.