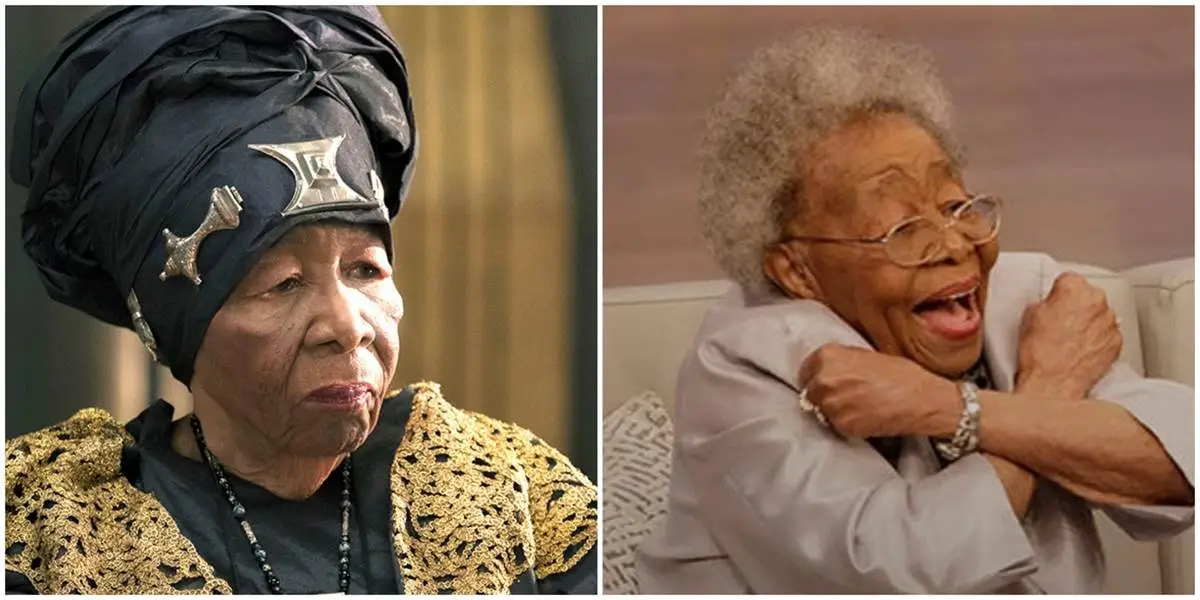 Dorothy Steel was an American actress. The late Steel started her career in her 80s and became popular for her performance in Marvel's Black Panther.
Dorothy Steel Biography
Steel was born in Detroit, Michigan on February 23rd, 1926. She lived in Atlanta, Georgia several years and worked as a senior revenue officer for the Internal Revenue Service, for many years before retiring from the service on 7th December 1984. After several years of staying in the United States Virgin Islands, she moved back to Atlanta to be closer to her son and grandson.
Steel started acting in 2014 at the age of 88 in the community theater at the Frank Bailey Senior Center in Riverdale. She started getting roles in locally-made movies. She played a minor role in the Marvel Cinematic superhero movie Black Panther and its sequel Black Panther: Wakanda Forever.
Steel died at her home in Detroit on October 15, 2021, at the age of 95.
Dorothy Steel Movies
2015: The Trouble with Going Somewhere
2016: Black Majick
2016: The Refuge
2016: Merry Christmas
2017: Daisy Winters
2018: Black Panther
2016-2018: Saints & Sinners
2019: Poms
2019: Christmas Wishes and Mistletoe Kisses
2019: The Oval
2019: Jumanji: The Next Level
2020: Emperor
2022: Black Panther: Wakanda Forever
Dorothy Steel Net Worth
Dorothy Steel's exact net worth is unknown.