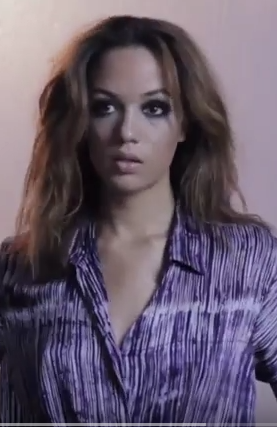 Georgina Chloe Eku Edewor-Thorley known as Eku Edewor is a popular British-Nigerian actress, television presenter, and model. She has achieved tremendous success and recognition in the Nigerian entertainment industry. Edewor is a beautiful, hardworking woman with a creative mind who focuses on achieving her goals. Her official Instagram account is @Ekuedewor where she has thousands of followers. To know more about Eku Edewor biography, continue reading this article because it is all dedicated to her.
All You Need To Know About Eku Edewor Biography
Growing Up.
Eku Edewor and her twin sister Kessiana were born on 18 December 1986 in Portland Hospital, London. Her mother is Juliana Edewor, an interior decorator, a restaurateur, and an art collector is an indigene of Delta State, Nigeria. Eku Edewor's father, on the other hand, Hugh Thorley, is British and worked in the food and beverage supply and logistics industries, in London. Her parents separated when she was a child and they both remarried.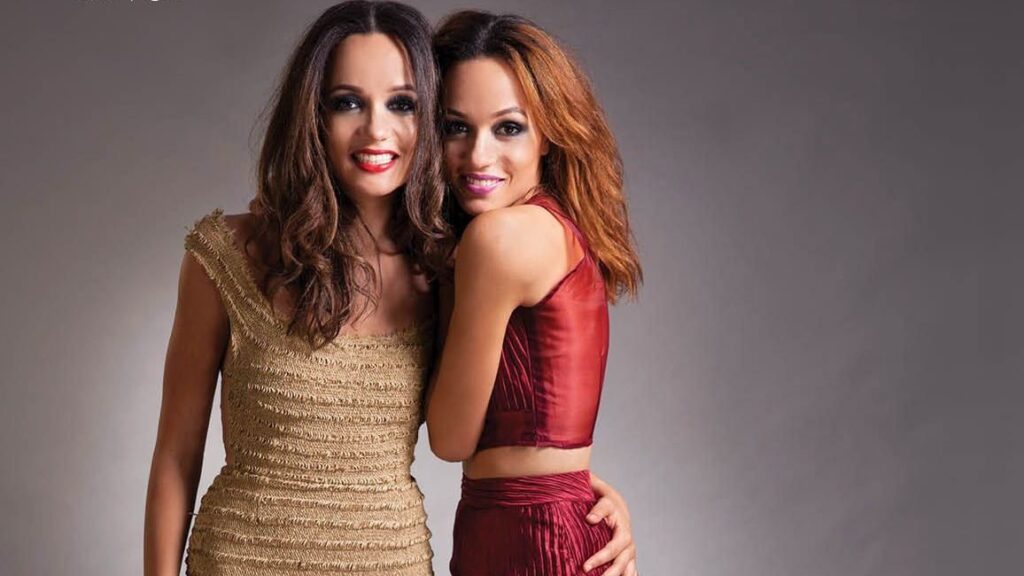 Her late stepfather, Peter Thomas, was a businessman and lawyer from Lagos. On her mother's side, she is the granddaughter of members of the Nigerian chieftaincy system giving her an influential background here in Nigeria.
Edewor was raised in both Nigeria and the UK. She resided in Lagos until she was 13 years old, earning her primary education at St. Saviour's School and Grange School. Edewor went to the UK, where she attended a boarding school called the Benenden School for Girls. She often traveled with her family, spending holidays in her ancestral village in Delta State, Nigeria, America, Europe, and other African countries.
Eku Edewor Education

.
Edewor studied at Warwick University in Coventry, England. She earned a degree in English Literature and Theater Studies and graduated with honors in 2008. She proceeded to enroll in a three-month course in acting for film at the New York Film Academy which she completed in 2009.
How Edewor's Career Started

.
Edewor's first-ever television appearance was when she contended in the reality show Britain's Next Top Model using the name "Georgina Edewor-Thorley" in 2006. While studying at Warwick University and the New York Film Academy she made appearances in theater productions.
However, Her first paid job in the entertainment industry was as a production assistant to Mr. Damian Jones who was a producer. Edewor worked at his company DJ Films from September 2008 to October 2009. She appeared red in the 2010 film Sex & Drugs & Rock & Roll as "Party Girl".
After the loss of her stepfather, Edewor came to Nigeria to help her mother and also worked at her mother's restaurant. The Chardonnay Restaurant, and Bar, so that her mother could concentrate on her business as an interior decorator. Five months after her return, she attended an open audition for co-presenter on 53 Extra (known as Studio 53 Extra in the past). It is an entertainment show produced by M-NET and shown on the DStv's Africa Magic channel. 53 Extra is a spin-off of Africa Magic's flagship magazine shows Studio 53. 53 Extra headlines music, film, fashion, red carpet events, and news about celebrities and industry leaders from Africa.
Eku Edewor Career Breakthroughs
Getting her role on 53 Extra, Edewor has earned several other television appearances. She co-hosted the Big Brother Africa All Stars live red carpet show in 2010. Eku Edewor also hosted the Pepsi Top Ten Countdown since 2012. She has appeared in many commercials like the M-NET's 25th Anniversary and also a commercial for Martini. 
Edewor featured as Sade Coker in the television series The Island, which was shot in 2012 and was aired in 2015, and she played Nicole in the online series "How She Left My Brother." For her first major film role, she played the main character Sapphire in the 2013 romantic comedy film Flower Girl. She most acted as Victoria in the 2014 film When Love Comes Around, produced by Zynnell Zuh.
Eku Edewor Movies
Listed below are shows Edewor has hosted along with commercials she has featured in and movies and series which she starred in and produced:
Britain Next Top Model – 2006

53 Extra – 2010-present

Big Brother Live Red Carpet Show – 2010

Mnet 25th Anniversary Commercial – 2011

Martini Commercial – 2012

Pepsi Top 10 Music Countdown – 2012-present

Channel O African Music Video Awards– 2014

24/7 – 2015

The Island – 2015

Castle And Castle – 2018-present

The Cut

The Rules Of Making Money

How She Left My Brother– 2012

Sex & Drugs & Rock & Roll– 2010

Flower Girl – 2013

when Love Comes Around – 2014

Your Excellency – 2019

Super Star –2021

Charge And Bail –2021
Eku Edewor Notable Achievements
Chioma founded her company, the Oma World Company in October 2011. The business is created to handle everything that pertains to filmmaking. Some of the services the company offers include acting, coaching, screenwriting, financing, and movie production.
Likewise in January 2019, the actress launched her capacity-building forum called "Masterclass with Chioma. The masterclass aims to teach struggling talents, particularly actors, every vital thing to make it in the film, TV, and theater industry. Experienced filmmakers, screenwriters, actors, and other industry experts are also available to teach and discover young talents.
AWARDS/RECOGNITIONS
The 34-year-old actress has earned recognition in the Nigerian entertainment industry and has also received accolades in the course of her career, for instance, in 2014 she was nominated for the Best Tv Presenter of the year at Eloy Awards for her outstanding job for hosting the Pepsi Top Ten Live Show on Africa Magic.
Eku Edewor Net Worth
Edewor's precise net worth is unavailable as of writing this article.
Other Interesting Facts
Eku Edewor and her twin sister are identical so it is hard for people to tell the Edewor's apart. Edewor also has a daughter, she became a mother in 2016, however, No one is sure if she is married or not as she has kept her private life away from the media. That sums up the little summary of Eku Edewor Biography.