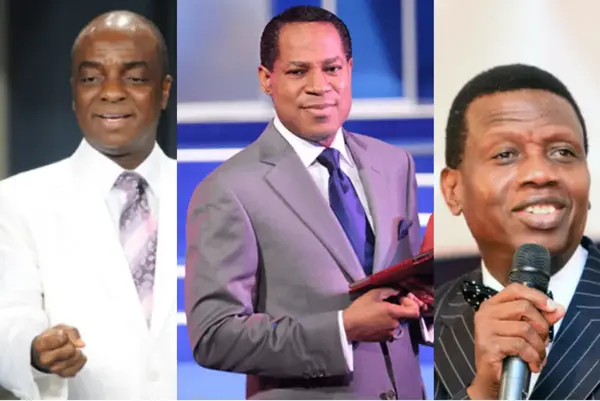 Pastors are amongst the most powerful individuals in Nigeria, and the country's richest pastors have found mountains of wealth. There are many pastors in Nigeria and popular ones are also wealthy. It is important to note that pastors are among the wealthiest in Nigeria. This brings us to the list of 10 richest pastors in Nigeria today. It also includes their net worth and properties owned across the nation.
Just like so many celebrities and the richest footballers, there are many pastors living the good life, using modern technologies like luxurious cars and private jets in the course of disseminating and meeting up with their various engagements. The gospel has indeed been taken to the next level. This article aims at presenting the top ten richest men of God in Nigeria.
List of The Richest Pastors in Nigeria
1. BISHOP DAVID OYEDEPO Net Worth – $200m – ₦92 billion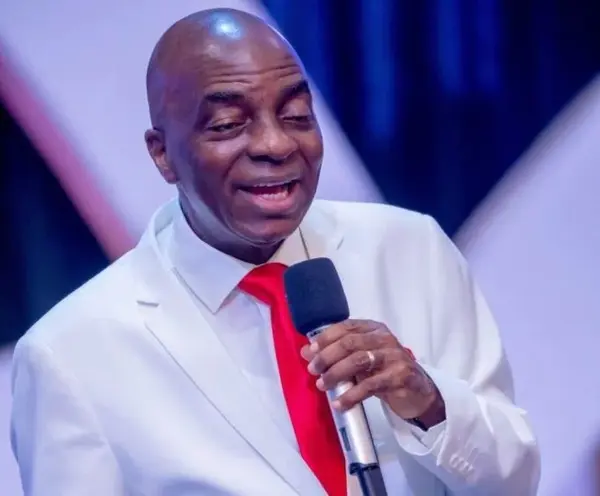 On the number 1 position is Bishop David Oyedepo with an estimated net worth of $200m (₦92 billion). Bishop Oyedepo is a world-renowned preacher, author and business mogul. He is the founder of the Living Faith Church (Winners Chapel), one of the richest church in Nigeria.
The church has beyond a reasonable doubt, grown larger and bigger over the years. It comprises branches across different parts of Nigeria and 45 African countries with the United Kingdom, the United States, and Dubai inclusive. Faith Tabernacle is one of the biggest worship centers in the world with a sitting capacity of over 50,000.
Bishop David Oyedepo owns a fleet of very luxurious cars including Mercedes-Benz, Lexus, BMW. He also has aircrafts including two Gulf Stream planes and a Bombardier Challenger. Aside from ministry, Bishop David Oyedepo is also one of the most powerful pastors we know in Nigeria. He regularly comments on politics and governance in the country. He is undoubtedly top on our list of richest pastors in Nigeria.
2. PASTOR CHRIS OYAKHILOME Net Worth – $70 million
Pastor Chris Oyakhilome confidently occupies the second richest pastor in Nigeria with an estimated net worth of $70 million. He is the founder of Love World Incorporated, popularly referred to as the Christ Embassy with more than 40,000 members across five continents. He is also the President of the Believers' World Fellowship. Pastor Chris Oyakhilome is also one of the most successful prosperity preachers around the globe.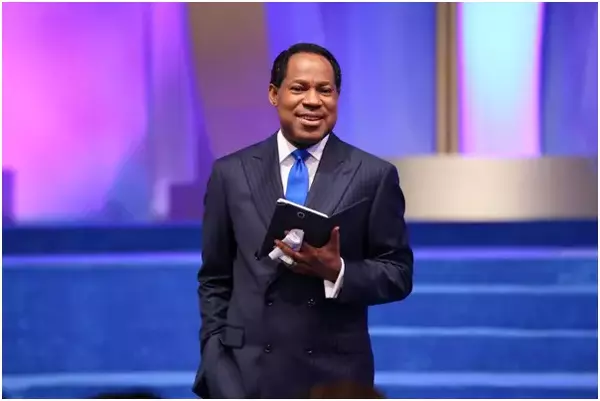 He is a prolific writer who earns income from the sales of his books and has numerous faithful followers across the globe. He holds meetings in the United Kingdom and the United States with "healing school" sessions in South Africa and Canada. Also convenes Higher Life conferences in Nigeria, Ghana, South Africa, and Canada. Pastor Chris Oyakhilome constantly does philanthropic gestures which include helping the poor, the sick, and less privileged in societies in Africa. It includes both materially, emotionally, and spiritually gestures.
3. PASTOR ENOCH ADEJARE ADEBOYE Net Worth $50 million
Pastor Enoch Adejare Adeboye was born in Ifewara, Osun State in 1942. He started his General Overseeing position of The Redeemed Christian Church of God in 1981. This was after taking over from Papa Akindayomi (the founder of the church). The ministry has over time grown greatly and has earned a place as one of the most powerful churches here in Nigeria and beyond. His church is one of the largest churches in the world. The church has branches in 192 nations of the world with a branch of the church in every nook and cranny of the world.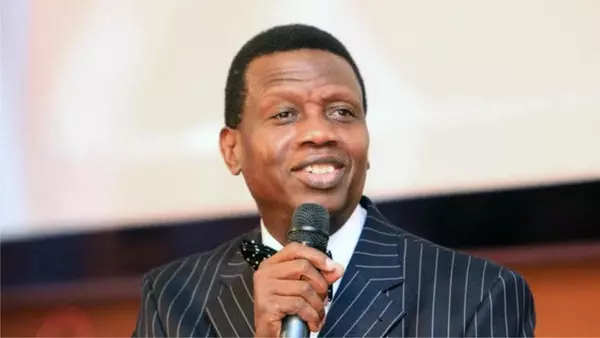 His followers popularly call him "Daddy G.O." by members of his church, The Redeemed Christian Church of God.
With an estimated net worth of $50 million, Pastor Enoch Adejare Adeboye is undoubtedly the third richest pastor in Nigeria. He is one among many other Nigeria ministers that take the gospel both far and near, to various countries and continents. This is all easier with the help of his $65 million G550 luxury jet. He also boasts of a bulletproof Rolls-Royce Phantom ($400,000), Land Rover Discovery ($80,000), and a Mercedes-Benz ($100,000).
4. PROPHET TB JOSHUA Net Worth – $25 million
Prophet Temitope Joshua who died on June 5, 2021, was the Leader and founder of The Synagogue Church of All Nations. He is famous in Africa and many parts of the world for his ministerial work. Also, his telecast on Emmanuel TV which is considered as the largest Christian television network in Africa. Not to also forget his philanthropic works across the globe. His ministry features several testimonies of healing of all sorts including HIV/AIDS, cancer, and paralysis. He features on the list as one of the richest pastors in Nigeria.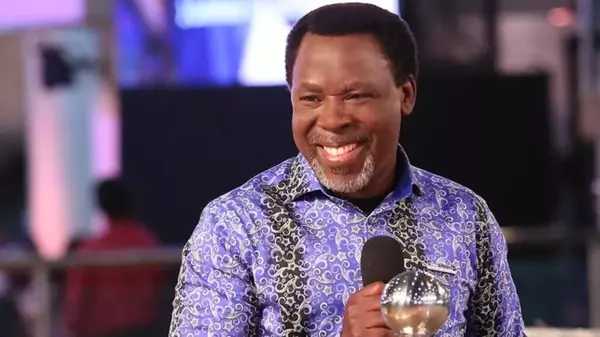 With over 400, 000 YouTube subscribers, Prophet TB Joshua is often described as YouTube's most popular pastor. He also has 2million Facebook fans with whom he shares the gospel of Christ. Prophet Temitope Joshua owns a fleet of luxurious cars including Range Rovers and Mercedes-Benz as well as a $60 million private jet.
5. PASTOR MATTHEW ASHIMOLOWO Net Worth – $20million
Pastor Matthew Ashimolowo is the Senior Pastor of Kingsway International Christian Center which is otherwise known as KICC. He was born into a Muslim family but got converted to Christianity at the age of 20. 
KICC was founded 25years ago and is currently worth N7.2 billion in assets and turns in revenue of N3.5million annually. Pastor Matthew Ashimolowo is said to be worth an estimated $20million. He is said to earn a salary of £100000 with the majority of his wealth coming from the sales of his book. He anchors a program tagged "Winning Ways". It aired daily on Premier Radio (London) and Spirit FM (Amsterdam). On television stations in Nigeria, Ghana, Zimbabwe, The Trinity Broadcasting Network among numerous others.
Pastor Matthew Ashimolowo's automobile collection includes Porsche, Cayenne, Hummer, Jeep, Range Rover Sport, Mercedes-Benz among numerous others.
6. PASTOR CHRIS OKOTIE Net Worth – $12million
Pastor Chris Okotie first became popular in the '80s as a pop singer. He later gave his life to Christ and dedicated his life to Him. It led to the establishment of his church known as the Household of God International. He makes his money like most pastors in Nigeria from donations and gifts from church members. Pastor Chris Okotie has also made millions from the sales of books, especially "The Last Outcast" being a prolific writer.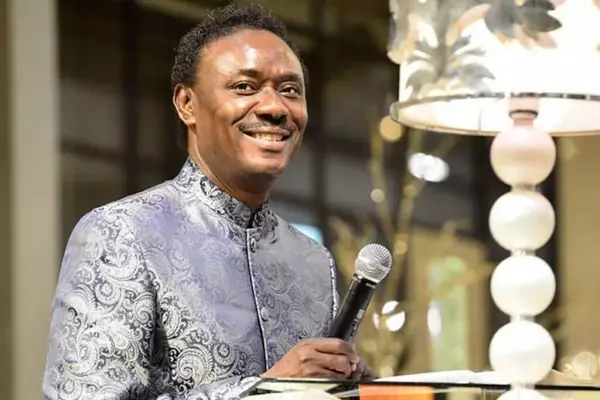 Pastor Chris, as he is fondly called by his followers, does not hide his love for exotic cars. He occasionally boasts of different luxurious cars in his garage. These exotic cars include Limousine, Hummer, BMW X series, Mercedes-Benz, Range Rover Sports to mention a few. He recently purchased a Rolls-Royce Phantom worth 80 Million to celebrate his birthday.
7. PASTOR AYODELE ORITSEJAFOR Net Worth – $15million
Pastor Ayodele Oritsejafor is the founder of the Word of Life Bible Church which has its headquarters in Warri, Nigeria. He became born again in 1972 and made an oath to become a servant of God for the rest of his life. He started by attending the All Nations For Christ Bible Institute in Benin City but later left to start his church. Also, He was elected President of the Christian Association of Nigerians (CAN) in July 2010. This was after being elected the national president of the Pentecostal Fellowship of Nigeria (PFN) in 2005. He was also the first to launch a Miracle crusade from Africa to a world audience via satellite in 1987 with evangelist Joe Martins.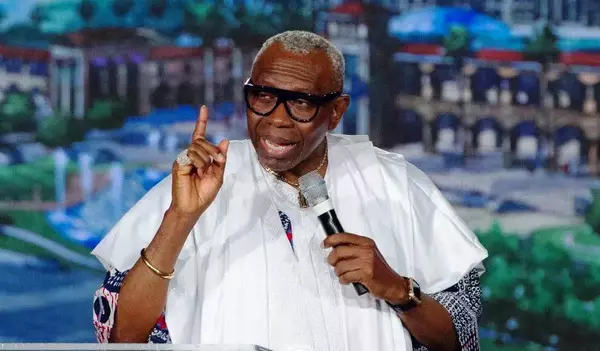 Pastor Ayodele Oritsejafor is one of the few pastors in Nigeria with private jets and also boasts of exotic cars and real estate. His wife has been involved in various philanthropic programs for the poor, the sick, orphans, widows. It includes the poverty alleviation program held by the World of Life Bible Church in conjunction with the Eagle Flight Microfinance Bank.
8. PASTOR SAM ADEYEMI Net Worth – $3.5million 
Pastor Samuel Adeyemi is a world-renowned preacher, motivational speaker, author, business mogul. Also, the founder and Senior Pastor of Day star Christian Center. He was born on the 3rd of February, 1967. Also, he hails from Odo- Ere, Yagba, Kogi state, Nigeria. He is a sibling of Pastor Victor Adeyemi.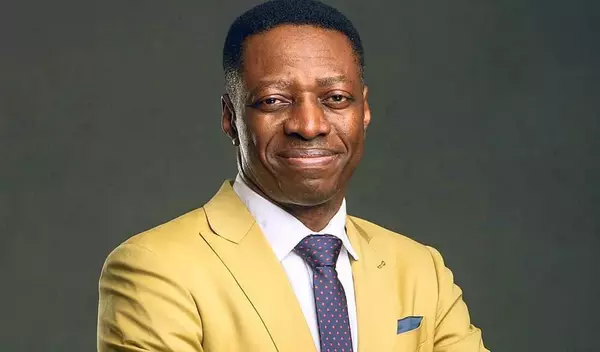 Samuel Adeyemi studied Leadership studies at the University of Exeter in 2008. He got his Higher National Diploma (HND) in Civil Engineering at the Kwara State Polytechnic. He started as a pastor at the Rhema Chapel alongside his younger brother – Victor Adeyemi. This was after which he established Daystar Christian Centre in 1995 after being led by God.
With an estimated worth of $3.5million, Samuel Adeyemi is no doubt one of the most successful pastors in Nigeria. Aside from his earnings as a pastor, he gets much more from the sales of his books being a prolific writer. 
9. BISHOP MIKE OKONKWO Net Worth – $3million
 Bishop Mike Okonkwo is the founder of The Redeemed Evangelical Mission (TREM). He was born in 1945 and was formerly a banker before committing his totality to the service of God. Also, he is one of the richest clergymen in Nigeria as of today.
He boasts of two private jets, an estate, and a house of worship in Abuja. They worth 2 Billion with an estimated revenue of N2.5 billion yearly.
Aside from the assets listed above, Bishop Mike Okonkwo has choice properties in London, South Africa, and the United States.
10. LAZARUS MUOKA Net Worth – $3million
Pastor Lazarus Muoka is the founder and the general overseer of the Lord's Chosen Charismatic Revival Movement. Without gainsaying, the church is one of the fastest-growing churches in Nigeria at the moment. Lazarus Muoka was born in Mbigidi in IMO state. He later moved to Lagos a few years after his secondary education. He made the decision to serve God a few years after opening his business. Also started his ministry, the Lord's Chosen Charismatic Revival Movement. 
Muoka is a seasoned writer aside from his income from ministerial assignments. He has written several books. He is said to be worth an estimated $3 million. Though Lazarus Muoka is one of the richest pastors in Nigeria, he loves to keep a conservative and quiet lifestyle. This makes it difficult to access information about his cars, houses, and properties.
Summary of the Top 10 Richest Pastors in Nigeria
Here is the list of the richest pastors we have in Nigeria.
BISHOP DAVID OYEDEPO
PASTOR CHRIS OYAKHILOME
PASTOR ENOCH ADEJARE ADEBOYE
PROPHET TB JOSHUA
PASTOR MATTHEW ASHIMOLOWO
PASTOR CHRIS OKOTIE
PASTOR AYODELE ORITSEJAFOR
PASTOR SAM ADEYEMI

 

BISHOP MIKE OKONKWO
LAZARUS MUOKA
What do you think about the list above? any additions?