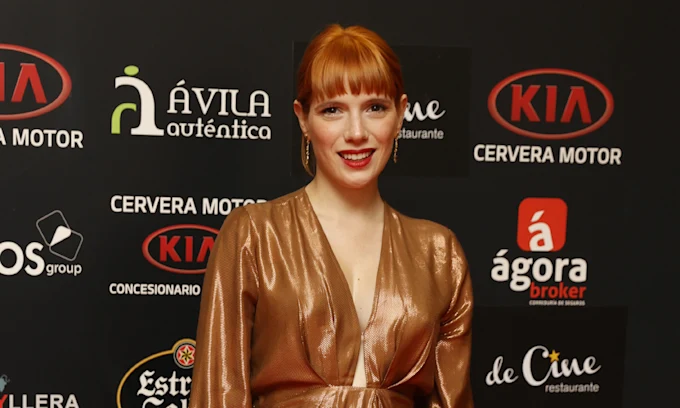 Diana Gómez Raich is a Spanish actress. She rose to prominence after portraying the character Tatiana in the flashbacks of the crime drama series Money Heist and playing the main role in Valeria.
Diana Gomez Biography
Diana Gomez was born on 7th March 1989 in Igualada, Catalonia. She enjoys dancing, such as tap dancing, and also loves jazz music. Gomez has a background in theater.
Career
Gomez appeared in her first film in 2006, playing a minor role in Manuel Huerga's Salvador. Her first television appearance was in 2007, portraying Júlia in the historical drama series La Via Augusta, shown on TV3. She then had minor roles in other TV shows. Gomez also starred in more prominent roles in the telenovela El secreto de Puente Viejo, broadcast on Antena 3, and in Joel Joan's El crac, broadcast on TV3.
Diana Gomez Movies
These are the films and television series Gomez has appeared in over the years;
2005: El secreto de Lidia
2006: Con lengua
2006: Salvador (Puig Antich)
2007: La Via Augusta
2007: Atlas de geografía humana
2007: Jo, el desconegut
2008: Little Ashes
2008: Cuenta atrás
2008: La despedida
2009: Eloïse
2009: Socarrat
2009-2011: Águila Roja
2010: El pacto
2011: Pecados
2011: Barcelona, ciutat neutral
2011: Any de Gràcia
2012: Concepción Arenal, la visitadora de cárceles
2012–2013: El secreto de Puente Viejo
2013: Los inocentes
2013: Faraday
2014: Las altas presiones
2014: L'altra frontera
2014–2017: El crac
2015: Transeúntes
2015: Habitaciones cerradas
2015: Las aventuras del capitán Alatriste
2015: Amor tóxico
2015: El virus de la por
2016: Bus Story
2016: Naturaleza muerta
2017: Sé quién eres
2018: Vida privada
2018: El día de mañana
2018: Tinder Sorpresa
2019: 45 revoluciones (45 rpm)
2019: L'enigma Verdaguer
2019–2020: Money Heist
2020: Valeria
2021: La Tarotista
2022: Girasoles silvestres
2022: García!
Diana Gomez Net Worth
As of 2022, Diana Gomez's net worth is $2 million.