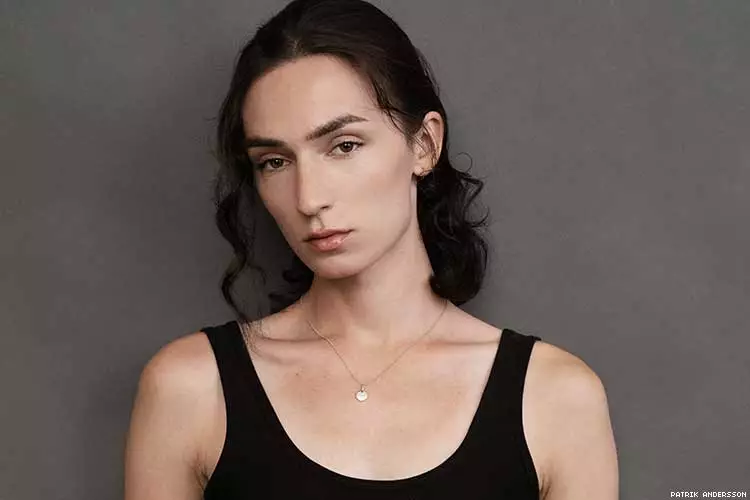 Jesse James Keitel is an American actress, writer, and artist, popular for her roles in the 2019 Asher Jelinsky's award-winning short film Miller & Son, the ABC crime drama Big Sky in 2020, and for portraying Ruthie O'Neill on Queer as Folk 2022.
Jesse James Keitel Biography
Jesse James Keitel was born and raised on Long Island, New York. She attended Pace University and graduated with a BFA in Acting in 2015.
Keitel featured in the world premiere of Martin Moran's play Theo at Two River Theater in 2019, She was also cast in Miller & Son in the same year. She portrayed the main character in the 2020 MadRiver Pictures sci-fi show, Forever Alone. Keitel was also cast in Linda Yellen's 2019 Showtime feature film Fluidity, alongside Nico Tortorella. Keitel played the role of Ruthie in Peacock's Queer As Folk.
The actress has performed in drag under the pseudonym Peroxide and she is a member of the House of Femanon. While portraying Peroxide Femanon, she has been featured in Logo TV's Fill In The Blank docu-series and in Sasha Velour's NYFW SS19 collaboration with Opening Ceremony.
In early 2020, she played Jerrie Kennedy in the David E. Kelley-created crime thriller Big Sky, which made her one of the first non-binary actors to play a recurring role in a non-binary series on primetime television. In 2022, Keitel was featured in an episode of Star Trek: Strange New Worlds, portraying Dr. Aspen; a non-binary villain.
Jesse James Keitel Movies
Keitel has been featured in the following films and television series;
2013: Celebrity Ghost Stories
2016: What Would You Do?
2018: Alex Strangelove
2018: Younger Tam
2019: Miller & Son
2019: Fluidity
2019: Like Glass
2020: Forever Alone
2020–2022: Big Sky
2021: This Is Me: Pride Celebration Spectacular
2022: Queer as Folk
2022: Star Trek: Strange New Worlds
Jesse James Keitel Awards/Nominations
Keitel earned an accolade from Out magazine's OUT100 in 2018 for her roles of queer characters in the Ben Stiller-produced Netflix film Alex Strangelove, and also for playing TV Land's first non-binary character on Younger.
Personal Life
As of 2022 Keitel identifies as a transgender woman and uses she/her pronouns. She is described as a non-binary and transgender actor.
She is Harvey Keitel, a famous American actor's first cousin.
Jesse James Keitel Net Worth
The non-binary actress is reportedly worth $3 million as of 2022.