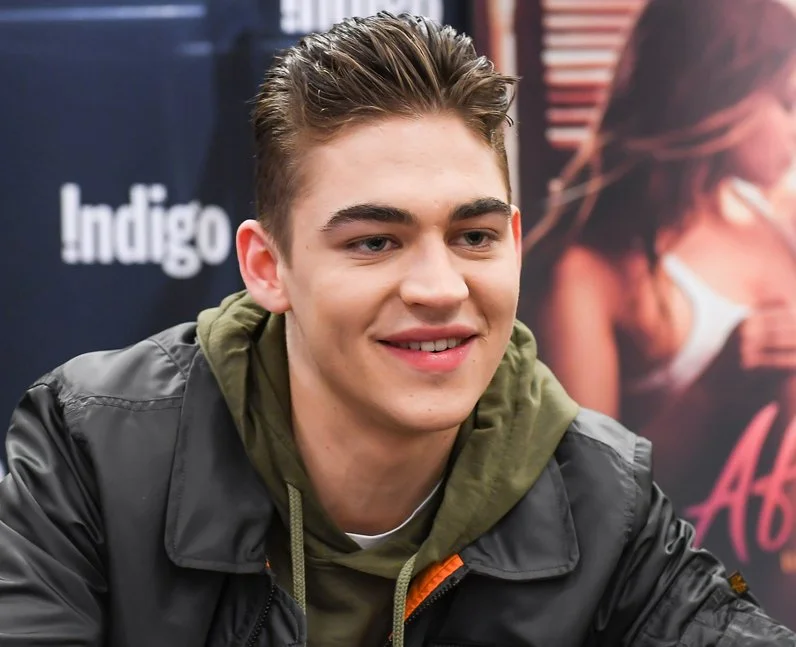 Hero Beauregard Faulkner Fiennes Tiffin is an English actor, model and producer. He is popular for his performance as Hardin Scott in the "After" film series. Tiffin also appeared as 11-year-old Tom Riddle, the antagonist Lord Voldemort in the film Harry Potter and the Half-Blood Prince.
Hero Fiennes Tiffin Biography
Hero Fiennes Tiffin was born on 6th November 1997 in London. His mother Martha Fiennes is a film director and his father George Tiffin is a cinematographer. He has two siblings; an older brother named Titan and a younger sister, Mercy. The actor uses both his father's and mother's surnames. His parents were not married. He is a member of the Twisleton-Wykeham-Fiennes family; his maternal great-grandfather was Maurice Fiennes, and his uncles are actors Ralph (they co-starred in Harry Potter and the half blood prince) and Joseph Fiennes. His grandparents were photographer Mark Fiennes and novelist Jennifer Lash.
Tiffin attended Reay Primary School in Lambeth, Emanuel School in Battersea, and Graveney School in Tooting subsequently.
Career
Tiffin started as a child actor, he made his film debut as Spartak in the 2008 drama film "Bigga Than Ben". He was cast as Tom Riddle in Harry Potter and the Half-Blood Prince although there were rumors that it was nepotism that landed him the role.
Fiennes Tiffin was cast in the 2017 British TV drama series "Safe" created by crime author Harlan Coben and starring Michael C. Hall. Subsequently, in 2019, Tiffin was cast in the lead role in the film "After", based on the book of the same title by Anna Todd. The film grossed $69.7m worldwide. He went back to play his role as Hardin Scott in its sequels, "After We Collided", "After We Fell" and "After Ever Happy".
In October 2021, it was made public that Tiffin will be part of the cast of the epic drama "The Woman King". In May 2022 joined the cast of the action thriller "The Climb", a film based on the 2013 Greenpeace protest.
Besides being an actor Tiffin is also a model. He signed with the modeling agency Storm Management. He has modeled for top brands such as Dolce & Gabbana, Dior, H&M, Hugo Boss, and Superdry. In November 2019, he became the face of the new Salvatore Ferragamo S.p.A. fragrance, Ferragamo.
Filmography
Tiffin was cast in the following films and Television series;
2008: Bigga Than Ben
2009: Harry Potter and the Half-Blood Prince
2012: Private Peaceful
2016: Possession with Intent to Supply
2017: ERDEM X H&M The Secret Life of Flowers
2018: Safe
2018: The Tunnel
2019: Cleaning Up
2019: After
2020: The Silencing
2021: After We Fell
2022: After Ever Happy
2022: The Woman King
2022: First Love
2022: The Loneliest Boy in the World
TBA: The Climb
TBA: Come as You Are
TBA: After Everything
Awards
In 2019 he won the Teen Choice Awards for Choice Drama Movie Actor
He also won the 2019 Ischia Film Festival Rising Star Award
Tiffin won the Just Jared Awards for Favorite Young Actor of 2021
Net Worth
The 25-year-old actor is worth $1.3 million as of 2022.