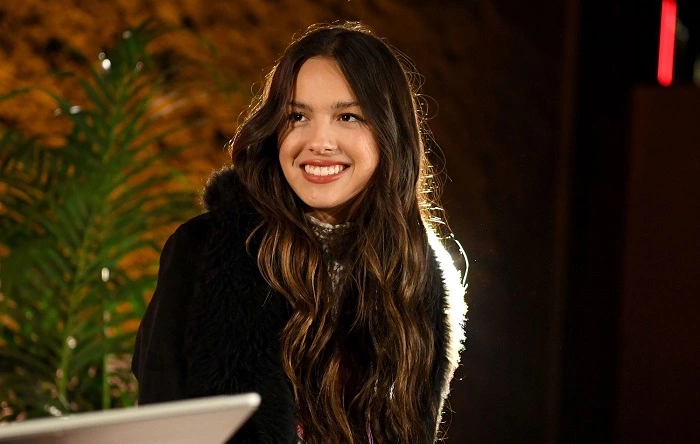 Olivia Rodrigo is an American singer, songwriter, and actress. She gained prominence in the late 2010s with her lead roles on the Disney television programs Bizaardvark and High School Musical: The Musical: The Series. After Rodrigo released her debut single "Drivers License", which broke various records and became one of the best-selling songs of 2021, moving her to mainstream fame.
Olivia Rodrigo Biography
Olivia Isabel Rodrigo was born on 20th February 2003, at Rancho Springs Medical Center in Murrieta, California. Her mother Jennifer is a school teacher and her father Chris Rodrigo is a family therapist. Rodrigo was raised in Temecula. She is Filipino American as her father is Filipino but her mother on the other hand has German and Irish ancestry.
She started taking vocal lessons when she was still in kindergarten and also learned to play piano subsequently. Rodrigo started taking acting and singing classes in elementary school and also began acting in theater productions at her school. By age 12 she was good at playing the guitar. Thereafter she got interested in songwriting.
Olivia Rodrigo Career
Rodrigo was cast in 2019 playing the role of Nini Salazar-Roberts on the Disney+ series High School Musical: The Musical: The Series. Also for the show's soundtrack, She wrote "All I Want" and co-wrote "Just for a Moment" with co-star Joshua Bassett. At the end of the show's third season, Rodrigo left to focus on her music career.
In 2020, She signed with Interscope Records and Geffen Records 2020 and negotiated the record deal to secure the ownership of the masters of her music. On January 8, 2021, Rodrigo released her first single, "Drivers License", which she co-wrote with producer Dan Nigro. In the first week of its release, "Drivers License" broke Spotify's record twice for most daily streams ever for a non-holiday song with over 15.7 million global streams on January 11 and over 17 million global streams the day later. It proceeded to break another Spotify record for the first song in history to hit 80 million streams in 7 days. The song was number one on Billboard Hot 100 and gained number one in several other countries.
Rodrigo released another single, "Deja Vu" in April 2021 which was at number eight on the Billboard Hot 100, making her the first artist to debut their first two releases in the top 10 of the Hot 100. The third single preceding her debut album, "Good 4 U", followed on May 14, 2021, and became her second single to debut at number one on the Hot 100. Sour, her debut studio album, was released on May 21, 2021. The album debuted at number one on the Billboard 200 chart and spent a whole five weeks on the spot, becoming the longest-running number-one album by a female singer in 2021.
In June 2021, she premiered Sour Prom, a prom-themed concert film on YouTube. On December 6, 2021, Rodrigo openly declared a world tour, comprising tour stops in the United States, Canada, and Europe.
Rodrigo announced and released the trailer of her Disney+ documentary film Olivia Rodrigo: Driving Home 2 U on February 17th, 2022 which was released a month later.
Olivia Rodrigo Movies
Rodrigo featured in the following movies;
2015: An American Girl: Grace Stirs Up Success
2016–2019: Bizaardvark
2017: New Girl
2019–2022: High School Musical: The Musical: The Series
2019: High School Musical: The Musical: The Series: The Special
2020: The Disney Family Singalong
2020: High School Musical: The Musical: The Holiday Special
2021: Saturday Night Live
2021: Sour Prom
2022: Olivia Rodrigo: Driving Home 2 U
Olivia Rodrigo Awards/Nominations
Rodrigo has won a total of 67 prominent awards which include 3 Grammy Awards, 7 Billboard Music Awards, 3 Apple Music Awards and so many others. She also has a total of 168 nominations from popular music and movie awards organizations.
She was featured on the 2021 edition of Time magazine's 100 Next list and was Time's Entertainer of the Year for 2021. Rodrigo was also honored by Billboard with their Woman of the Year at the 2022 Billboard Women in Music event. She also got "Songwriter of the Year" honors from Variety in 2021 and at the 2022 ASCAP Awards.
Personal Life
The Deja-vu singer was involved in a White House endeavor to facilitate COVID-19 vaccinations among the youths and young adults in the U.S. Rodrigo met with President Joe Biden, Vice President Kamala Harris, and Chief Medical Advisor Anthony Fauci, to discuss the initiative.
In November 2022, Rodrigo joined Venus Williams, Billie Eilish, John Legend, Tom Holland, and several others with co-founders Eddie Vedder and Jill Vedder for the 3rd Annual Venture Fundraising event to find a cure for Epidermolysis Bullosa.
She became consumer beauty brand Glossier's first celebrity ambassador in April 2022.
Olivia Rodrigo Net Worth
From reports gathered from reliable sources, Olivia Rodrigo is worth $5 million as of 2022.