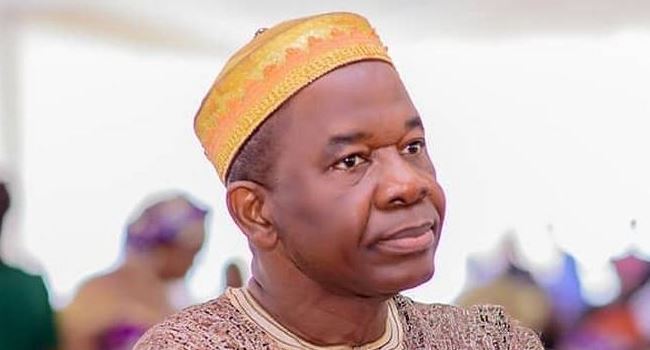 Chiwetalu Agu is one of Nigeria's veteran actors. He is popular for his humorous roles, his sayings, or phrases that are unique to him, some people find these jokes offensive but that is the niche and identity he has created for himself. Agu generally acts in indigenous movies(Igbo speaking movies). He has spent years building his career and brand and has become very successful. Agu is now a household name; many millennials were raised laughing at Agu jokes on the screen. Keep on reading to get a glimpse into Agu's personal and professional life.
Chiwetalu Agu Biography
The Nigerian veteran actor was born on March 5th, 1956 in Enugu, Enugu State eastern part of the country. He went to St Luke's Primary School in Ogui Nike for his elementary education and later went to the College of Immaculate Conception, CIC in Enugu. He then went to West Germany for his tertiary education where he studied at Wisent College.
CAREER
Before Nollywood was officially founded more than three decades ago, Soap operas were the focus of many actors in the movie industry and so was Agu. He starred in the Nigerian Television Authority Channel 8 Enugu's Ikoro, which was produced by Joe Onyekwelu. He also made an appearance in ETV Channel 50, now known as  ESBS, in soaps like Baby Come Now and Ripples, which was produced by Chico Ejiro's brother, Zeb.
In 1987 Chiwetalu Agu moved from the eastern part of the country to Lagos in the Southwestern part. And in the early nineties, Agu's fame surged. He has been in the industry before the inception of Nollywood and has created a well-respected name for himself through his hard work and discipline. He has worked with top actors in the industry, the likes of Pete Edochie, Kanayo Kanayo, Kenneth Okonkwo, Rachel Oniga, Patience Ozokwor amongst others.
FILMOGRAPHY
The foundation of Chiwetalu Agu's success was from the numerous movies he has featured on and listed below are a few of these movies:
Things Fall Apart

Taboo

Life of Ofalla 1- 4

Ripples

Return Of Justice by Fire

Traditional Marriage

Fire on the Mountain

Price of Wicked

Evil Twin

Maidens

Old School

Beauty and the Beast

Church Man

Police Recruit

Across the Niger

Nkwocha

Honorable 

Dr. Thomas

The Priest Must Die

The Wedding Party 2

The Ghost and the Tout

Ordinary fellow

De Jumbled
AWARDS AND NOMINATIONS 
In 2012 Chiwetalu Agu made the headlines by winning the first-ever Nollywood Movie Awards in the category of 'the best actor in an indigenous movie: non-English speaking language' for his outstanding role in the movie in Nkwocha.
Aug was nominated for 'the best-supporting actor' at the 2011 Zulu African Film Academy Awards (ZAFAA) for his well-played role in the movie Maidens.
Prior to that, in 2008 at the fourth annual 'African Movie Academy Awards was nominated for 'the best actor in a supporting role for his role in Across the Niger Agu movie.
Prof. Femi Shaka of the University of Port Harcourt listed Chiwetalu Agu among the outstanding comedians who have contributed to the development of Nollywood comic genres. He also received the Most Popular Actor Award given to him by the Catholic Church of Nigeria.
PERSONAL LIFE
Although Agu has worked and been in the spotlight for decades he has been tight-lipped about his personal life, all that was revealed to the media is that he is married to a wonderful woman known as Nkechi Agu and the couple has a total of five children, three sons, and two daughters.
He is quite vocal about his views on the issue of the alleged sexual harassment going on in the Nigerian movie industry which has raised some controversies. He said, "Nollywood actresses are well endowed". This statement raised a few brows among his colleagues and fans.
Chiwetalu Agu Net Worth
According to an undisclosed but reliable source, Agu earns approximately $1000- $2000 per movie, and his net worth is said to be $800,000.