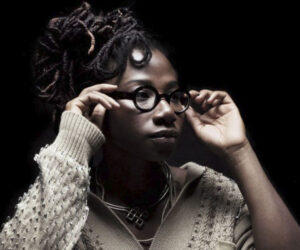 Bukola Elemide popularly known by her stage name Asa is a Nigerian-French singer, songwriter, and recording artist. She is one of the most talented female artists recognized both locally and internationally. Her type of music has made her stand out from her colleagues from the inception of her career. Also her unique hairstyle and dress sense only she can pull off is remarkable and have been her signature. Asa has a great personality as a celebrity and generally has a person. 
ASA Biography
Asa was born in Paris to Nigerian parents on September 17th, 1982. Her parents at the time were working and studying in France. Asa's parents returned to Nigeria when she was 2 years old. The family resides in Lagos state although her parents are indigenes of Abeokuta Ogun State. She grew up in the city of Lagos with her three older brothers and siblings. Eighteen years later when Asa turned twenty years old she went back to Paris. Asa grew up under the influence of her father's music playlist and his work as a cinematographer. Great musicians like Marvin Gaye, Fela Kuti, Bob Marley, Aretha Franklin, King Sunny Adé, Diana Ross, Nina Simone, and Miriam Makeba are who Asa grew up listening to and what started her passion for music.
Upon her arrival in France, Asa went to study at the IMFP school of Jazz music, it was at the school she was told by her teachers that she should go on and become a recording artist as she was ready and needed no further schooling.
ASA Career
1n 2004, Asa met Janet Nwose, her friend and manager. Nwose introduced Asa to Cobhams Emmanuel Asuquo who produced Asa's first studio album self-titled Asa(Asha) with the involvement of Christophe Dupouy and Benjamin Constant. The release of the album saw Aṣa charting radios across Europe, Asia, and Africa. Her first single, "Eyé Adaba," was included in the album. Aṣa signed a contract with Naïve Records.
Her second album, Beautiful Imperfection, is a collaboration with French composer Nicolas Mollard. It was released on 25 October 2010, and it went platinum in 2011. The lead single from the album Beautiful Imperfection titled "Be My Man" was released in late September 2010. It was recorded that by 2014 Aṣa had sold over 400,000 albums worldwide.
Asa's third studio album, Bed of Stone, was released in August 2014. The singles are "Dead Again", "Eyo", "Satan Be Gone", "The One That Never Comes" and "Moving On". She went on a world tour from 2015 to 2017.
On 14 May 2019, she released a new single titled "The Beginning" and on 25 June 2019, she released the single "Good Thing". On 11 September 2019, she announced on her Twitter page that her new album, Lucid, will be released on 11 October 2019. The album was indeed released on 11 October 2019. 
Recently, on the 25th of February Asa released another album that seemed to blow her fans away. The album is titled "V" and has a total of 10 songs.
ASA Songs
Listed below are some of Asa's songs from her different Albums; 
Fire on the Mountain

Be my man

Ba mi dele

Why can't we

The way I feel

Dead again

Eyo

The beginning

Good thing

My dear

Believe

Love me or give me red wine

IDG

Bibanke

Murder in the USA

Awe

Satan be gone

360 degrees

No one knows 
And below are Asa Soundtracks;
2007: "Kokoya" – on the soundtrack to the film The First Cry

2009: "The Place To Be" – a soundtrack for GTBank

2011: "Zarafa" – the soundtrack for the animation movie Zarafa
Awards
She won the prestigious French Constantin Award in 2008 when she was voted the best fresh talent of 10 singers or groups by a jury of 19 music-industry specialists in Paris.
In 2011, Asa was nominated at the French Music Awards Victoires de la Musique nomination for "Female Artist of the Year".
ASA Net Worth
Asa has become a legend in the Nigerian music industry and she is one of Nigeria's most exposed musicians with an estimated net worth of $30 million.