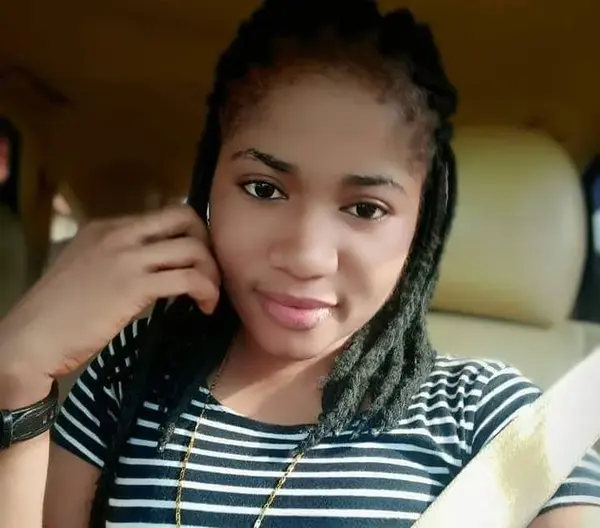 Mercy Mmesoma Obi Nnadi famously known as Ada Jesus was a Nigerian actress and comedian. She is known to post comedy skits on her social media platforms.
Ada Jesus Biography
Mercy Mmesoma Obi was born on 19th April 1998 in Orlu, Imo, Nigeria. Ada Jesus was the third child of her parents.
She attended Imo State University, Owerri.
On 5th April 2019, She married Kingsley Nnadi, and they welcomed their daughter on 6th December 2019.
Ada Jesus was living like an average Nigerian before her fame. She worked as a housekeeper before her career as a stand-up comedienne took off. In 2018, she gained fame when she started posting funny videos of herself speaking the Igbo language on Facebook and Instagram. She quickly gained popularity when several people started following her and sharing her videos.
Ada Jesus Death / Sickness
In late 2020, Ada Jesus was diagnosed with chronic kidney disease which had left her paralyzed and she was using a wheelchair.
There were several controversies over her sickness as she had earlier accused the founder of Mountain of Holy Ghost Intervention and Deliverance Ministry, Pastor Odumeje of performing fake miracles alongside actress Rita Edochie of arranging people for the pastor to perform his fake miracles on. Ada Jesus also accused Chi Marine Temple of being a fake native doctor. As her health deteriorated she begged pastor Odumeje and actress Rita Edochie for forgiveness as well as the priest of Chi Marine Temple. They all forgave her eventually.
On 20 April 2021, Ada Jesus suffered a Cardiac arrest at night and was taken to the intensive care unit of Zenith Medical & Kidney Centre where the doctors stabilized her; she died the following morning. She was survived by her husband, child, parents, and siblings.