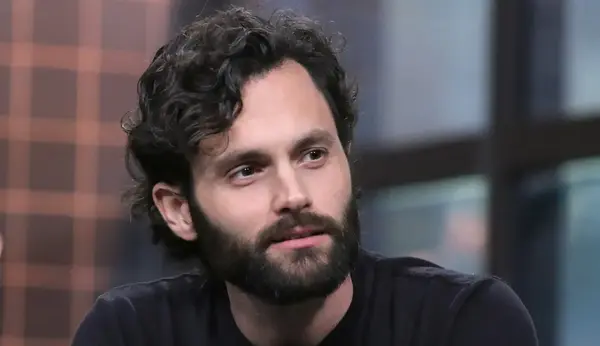 Penn Badgley is an American actor. He is famous for his roles as Owen Gregory in The Bedford Diaries, Dan Humphrey in The CW teen drama series Gossip Girl and Joe Goldberg in the Netflix psychological thriller series YOU. His height in feet is 5 Feet 9 inches.
Penn Badgley Age and Full Biography
Badgley was born on 1st November 1986, in Baltimore, Maryland, to father Duff Badgley, a newspaper reporter, carpenter, home builder, and the Green Party candidate for governor of Washington in 2008, and mother Lynne Murphy Badgley. He was an only child. When he was 12 years old his parents divorced.
Growing up, Badgley was a member of the Seattle Children's Theatre and the Pine Nut Players community theater in Monroe, Washington. He said he was homeschooled alongside actress Blake Lively for a period.
Badgley attended Woolridge Elementary, and he then transferred to St. Christopher's School in Richmond, Virginia. He graduated from Charles Wright Academy in Tacoma, Washington. Badgley skipped high school and instead started taking classes at Santa Monica College. He then was admitted to the University of Southern California, but deferred admission due to contractual obligations, following that he enrolled for a two years course at Lewis & Clark College in Portland, Oregon.
Penn Badgley Career
At age 11, Badgley and his supportive mother moved to Los Angeles so he could pursue his acting career. He started by doing child voiceovers on children's radio stations. He also did the voiceover for the video games Mario Golf 64 and Mario Tennis 64. His first on-screen work was on an episode of Will & Grace, afterward, he appeared on television series including Daddio, The Brothers García, and What I Like About You. His first main role was playing Phillip Chancellor IV on the show The Young and the Restless, from 2000-2001. Following that he starred in di television series and films while also getting award nominations along with his captivating performances.
Since 2018, Badgley has been playing Joe Goldberg in the acclaimed Netflix thriller series You. In October 2019, Badgley was featured in the film Here Today alongside Billy Crystal and Tiffany Haddish.
Penn Badgley Movies and TV Shows
Will & Grace (1999), The Fluffer, Daddio (2000), The Young and the Restless (2000-2001), The Brothers García (2000-2002), The Nightmare Room, What I Like About You, Do Over (2002), The Twilight Zone, Debating Robert Lee (2003), The Mountain (2004-2005), The Bedford Diaries, John Tucker Must Die (2006), Drive-Thru (2007), Gossip Girl (2007-2012), Forever Strong (2008), The Stepfather (2009), Easy A (2010), Margin Call (2011), Greetings from Tim Buckley (2012), Parts per Billion (2014), Cymbeline, The Slap (2015), The Paper Store, Adam Green's Aladdin (2016), You (2018-present), Here Today, The Birthday Cake (2021).
Badgley had a voice role in the 1999 video game Mario Golf 64 and also in the 2000 video game Mario Tennis 64.
Penn Badgley Awards / Nominations
In 2012, Badgley won the Independent Spirit Award for Robert Altman Award. In 2016, he received the Manchester Film Festival for Jury Special Mention – Lead Actor and the Oxford Film Festival for Best Actor.
He has sixteen other awards nominations which include eight Teen Choice Awards, Young Artist Award, Saturn Awards, MTV Movie & TV Awards, Phoenix Film Critics Society Award, Hollywood Critics Association TV Awards, and Washington D.C. Area Film Critics Association Award among others.
Penn Badgley Wife
Badgley was romantically linked to actresses Blake Lively and Zoe Kravitz. In 2014, he started a relationship with Domino Kirke, a musician, who is currently Badgley's wife. On February 27, 2017, Badgley and Kirke got married in a courthouse. In August 2020, the couple welcomed their son, in addition to Kirke's son from a previous relationship.
In an interview in 2023, Badgley said he requested that his character in the series You have fewer sex scenes out of respect for his real marriage.
In 2015, Bagley became a member of the Baha'i Faith and has been an outspoken activist against the persecution of Bahá'ís by the government of Iran.
Penn Badgley Net Worth
Badgley's net worth as of 2023 is estimated to be $12 million.