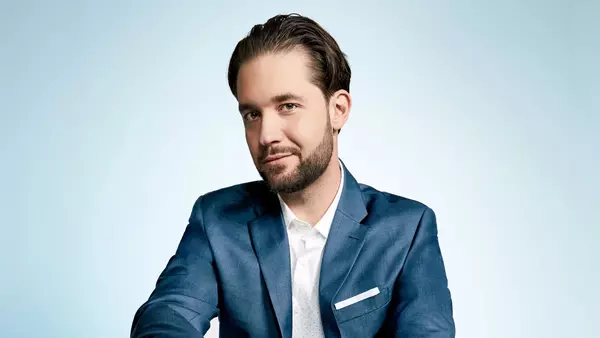 Alexis Ohanian is an American internet business owner and investor. He is famous as one of the co-founders and executive chairman of the popular social media platform Reddit, the other founders are Steve Huffman and Aaron Swartz. Ohanian is also a co-founder of Initialized Capital, a venture capital firm.
Alexis Ohanian Biography and Age
Alexis Kerry Ohanian was born on 24th April 1983 in Brooklyn, New York. He is of Armenian and German descent.
In 2001, he graduated as valedictorian from Howard High School in Ellicott City, Maryland. In 2005, he graduated from The University of Virginia, where he studied commerce and history.
On December 29, 2016, Ohanian and tennis star Serena Williams got engaged. The couple welcomed their child; daughter, Alexis Olympia Ohanian on 1st September 2017, in West Palm Beach, Florida. Ohanian and Williams made their relationship official by getting married on 16th November 2017, in New Orleans. Ohanian and Williams gave their daughter a doll, named Qai Qai, which has become well-known on social media and they are often teased by fans for having a doll grandchild.
Alexis Ohanian Career
Ohanian became fascinated and obsessed with technology around the time he was in middle school. He started out by learning to code and build websites. He then started creating websites for non-profit organizations for free. When he graduated from the University, Ohanian and his friend Steve Huffman pitched the idea of MyMobileMenu to Y Combinator. The company however told them to come up with an idea they could fund. The duo went back with the idea of Reddit.com.
In 2005, Reddit became one of Y Combinator's first start-ups. Reddit was bought by Condé Nast a year later for an undisclosed amount but certainly a few million. Ohanian became a member of the board of directors at Reddit. In July 2015, Reddit became an independent company, Ohanian and co-founder Huffman worked with Reddit until February 2018 when Ohanian stepped out in order to focus more on investing. On 5th June 2020, in response to the George Floyd murder and the Black Lives Matter Campaign, Ohanian resigned from his position on the board of Reddit and asked that his position be given to a black candidate. On 10th June, Ohanian was replaced with Michael Seibel, an African-American entrepreneur.
In 2007, Ohanian founded Breadpig. Breadpig produces geeky merchandise and gives out proceeds to charity. Ohanian removed himself from the daily operations of Breadpig in 2012.
Ohanian briefly worked in microfinance as a Kiva fellow in Yerevan, Armenia in 2010. That same year, he helped launch the travel search website Hipmunk and is currently one of their advisers. Also in 2010, Ohanian founded his company Das Kapital Capital, a consulting company focused on start-up investing and advising.
Ohanian co-founded Initialized Capital in 2010 and made seed investments in start-ups such as Instacart, Zenefits, Opendoor, and Cruise. In 2016, he helped launch the third Initialized Capital fund with Garry Tan. In June 2020, Ohanian resigned from his role as Managing Partner at Initialized. In June 2021, Ohanian started his newest venture capital firm he is leading, named "776".
In July 2020, Ohanian became the lead investor in the primarily female group that was awarded a new franchise in the National Women's Soccer League, the top level of the sport for women in the U.S. In 2022, the new team was unveiled as Angel City FC and started competing. Ohanian wife, Serena Williams is one of the many female owners.
Ohanian is credited for creating all the mascots for the companies he started; Reddit alien "Snoo", Breadpig pig with bread wings, Hipmunk chipmunk "Chip", and Initialized Capital honey badger.
On October 1, 2013, Ohanian published his book titled Without Their Permission: How the 21st Century Will Be Made, Not Managed.
Alexis Ohanian Awards / Accolades
In 2011 and 2012 Forbes named Ohanian in their "30 Under 30" list of important people in the technology industry. The 20th Anniversary issue of Wired featured Ohanian and Erik Martin as "champions of innovation". The Crain named Ohanian in its "40 Under 40" list for business in 2015. In 2016, he was named one of Fast Company's "Most Creative People in Business". In December 2022, Money Magazine named Ohanian as the 2023 Money Changemaker.
Activism
Ohanian led the Internet campaign that overturned the Senate bills to Congress's Stop Online Piracy Act and the Senate's PROTECT IP Act.
In 2012, Ohanian collaborated with Lester Chambers, one of the Chambers Brothers, to establish the "Lester's Time Has Come" project, a Kickstarter project, with the intent to make a new album entitled.
On April 2015, on the occasion of the 100th anniversary of the Armenian genocide, Ohanian toured Children of Armenia Fund (COAF)-supported villages in rural Armenia.
In 2017, he worked with a teen named Rayouf Alhumedhi to campaign for a hijab emoji. Ohanian assisted in getting AMA for Alhumedhi on r/twoxchromosomes about her idea and also answered critics. On 17th July 2017, Apple released its version of the hijab emoji in response to the campaign.
After the birth of his daughter, the Reddit co-founder started to advocate paternity leave.
Alexis Ohanian Net Worth
As of 2022, Alexis Ohanian's net worth is estimated at $260 million.