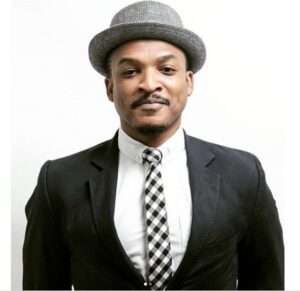 Shawn Faqua is a Nigerian actor, model, and presenter with multiple award nominations. Faqua is a method actor and is known to successfully take on several accents as needed by the character he is playing. Besides, screen-acting Faqua has acted in several stage plays, modeled for Lagos business school, Guaranty Trust Bank, First City Monument Bank, fashion shows, and other major organizations in the country. In addition to his acting work, he is a great singer, a talent he displayed in the short film 'The good Life', where he performed the original soundtrack of the song 'i wan blow'.
Faqua is known to take on roles that are sensational, challenging, cheesy, intense, and humorous. Many of the productions he has starred in address significant problems that fringe on love, politics, culture, human rights, conflict, rape, betrayal, selfless service, and sacrifice. He has been known to continually research each character he portrays and pays attention to details (language, articulation, technique, and other nuances related to the character he's portraying), as he constantly likes to tell a compelling and plausible story. Faqua likes reading, dancing, playing tennis, traveling, and watching movies. He currently resides in the city of Lagos, Nigeria, and his social media is active, his Instagram handle is @shawnfaqua.
EARLY LIFE
Growing Up.
Shawn Faqua was born on August 5th, 1991. Information about his siblings, parents, and state of origin is unknown at this time except that his mother is late.
Education.
Shawn Faqua's education history about his primary and secondary schools is unknown as to when this article is being written, however, he earned a bachelor's degree in Engineering at the University of Port Harcourt.
Faqua received a Certificate in Acting from the Nollywood Upgrade Training in affiliation with the Center for Digital Imaging Arts at Boston University in 2012. He also studied at Relativity School in Los Angeles, where he went for the relativity education workshops in 2016.
How Faqua's Career Started.
Faqua has always been passionate and drawn towards entertainment. He started modeling for billboards and also anchored many shows and since then he has continually established outstanding skills on screen and stage acting, directing, modeling, choreography, and singing.
IMPORTANT LIFE EVENTS
Filmography
Faqua has starred in numerous movies and TV shows, and listed below is some of those movies and shows;
Four Crooks and a Rookie (2011)

A Last Ritual (2011)

A Love Like Ours (2010)

Oasis (2014)

Acquired taste (2014)

A New You (2013)

Gidi Up (2012)

After the proposal (2012)

Lagos Cougars (2012)

Render to Caesar (2013)

Red Card (2015)

Out of the Ghetto (2015)

Ojukokoro (2015)

Inline (2017)

3some (2017

Zahra (2016)

Head Over Heels (2015)

The Door (2017)

Sugar Boy (2017)

Esohe (2016)

August Visitor (2017)

Mascara (2017)

No way Out (2017)

Three Thieves (2019)

Living in Boundage (2019)
Notable Achievements
He has starred in talk shows such as Heart of the matter where he talks about 'Real Fatherhood and Manhood', Twitchat with Blecyn and Tribe stories, and several others. He has hosted shows like Urban Royale's Magazine Launch and Retro 52, an Independence Event where he was a Co-host and Presenter. He is enthusiastic about engaging the youths, helping the children on the streets with no positive role model in their life affecting standardized penetration through entertainment.
Faqua has been one of the many celebrities who fund the Nigeria Red Cross. He become involved with the charity in 2004 and was part of the executives of the Youth Against HIV and Aids in collaboration with the then First Lady of the Federal Republic of Nigeria late Mrs. Stella Obasanjo and the NUGA games whose main focus was to educate the youths on voluntary counseling Testing (VCT) for HIV aids. He was also the president of the Youth Against Drug Abuse and Child Trafficking (YAWAT) in Abuja, Nigeria. In 2016, he partnered with the Nigerian Army for the Fallen heroes programs as he played the lead in the short film 'Separated' in support of all fallen heroes and their loved ones. Since then Faqua has made various appearances demonstrating support for charities and disaster relief programs.
AWARDS/RECOGNITIONS
Shawn Faqua is a multiple award-winning actor, some of his nominations include:
Africa Movie Academy Award for Best Young Actor (2014)

Nollywood Movies Awards for Best Rising Star

Nigerian Entertainment Awards for Best Supporting Actor in a film

Golden Icons Academy Movie Award for Most Promising Actor in 2014

Golden Movie Awards for Golden Supporting Actor (Drama)

The 2017 World Music & Independent Film Festival Awards for Best Supporting Actor

In 2018 Best of Nollywood Awards, he won the Best Actor in a Lead Role – Yoruba.
INTERESTING FACTS
Net Worth
The actor's net worth is estimated to be $100,000.
Other Interesting Facts
The handsome actor is still single and very much available in the dating scene.