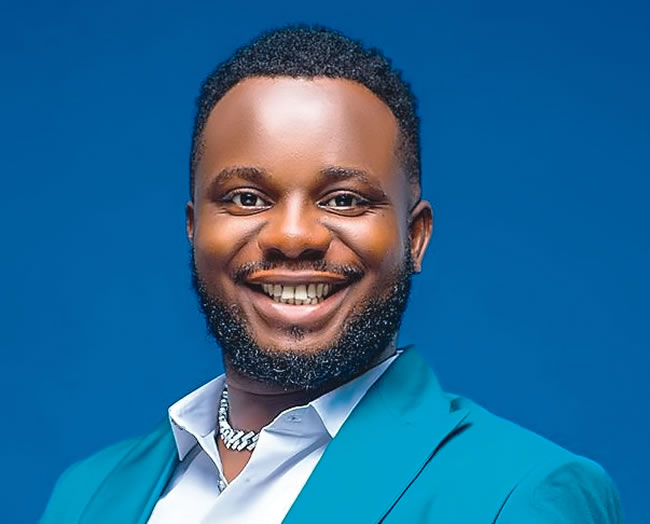 Emmanuel Chukwuemeka Ejekwu popularly known as  Sabinus Mr. Mumuman or MrFunny is one of the Nigerian fast-rising comedians and comic skit makers and more recently he has ventured into Nollywood, the Nigerian movie industry as an actor.
Sabinus is known for his navy blue, long sleeve shirt on black trousers. He also uses some phrases or sentences in his comedy skits repeatedly. These phrases add more amusement and color to his skits, one of such phrases is "You're a mumu man" where his nickname "Mumu man" was derived from.
He is also known for his exceptional creativity and content he shares on his Instagram and TikTok, his official Instagram account is @mrfunny1_ where he has more than 1.3 million followers.
All You Need To Know About Sabinus Biography 
Growing Up And Education
Sabinus was born on January 30, 1995, in Rivers State, Nigeria. He is an indigene of the same state and he had all his formal education in Rivers State. He is a graduate of the University Of Port Harcourt (UNIPORT) where he earned his degree in Linguistics and Communication Studies. Information about his siblings and family is unknown as of when this article is being written.
How Sabinus Career Started
Sabinus realized he has a special talent for making people laugh and he first put that talent to use at the University Of Port Harcourt (UNIPORT) when he ventured into comedy during the School Student Union Week in 2015 and has since then combined his career as a comedian with his education which is not an easy task, but he somehow managed both well.
He soon started uploading comic series of one-minute skits on his Instagram page and it the attention of a few top Nigerian celebrities like Tunde Ednut among others who love creativity and content. His unique talent for making people laugh was soon discovered by a lot of people as his videos were reposted and shared on different social media platforms.
IMPORTANT LIFE EVENTS
Notable Achievements
Sabinus is currently one of the youngest comedians in the Nigerian industry but regardless of his age he has created his brand and he is fast becoming a household name. He has been made brand ambassador to numerous Nigerian brands one of such brands is "Oddstackr" a popular online sports betting website.
He has also won a few awards for himself and one of them is the DENSA Awards 2021 where he won the Creative Social Comedian of the Year.
INTERESTING FACTS
Sabinus Net Worth
His net worth is estimated to be about 300-400 million Naira, all being earnings from his comedy skits and live performances and placing him among the rich and influential comedians in Nigeria.
Other Interesting Facts
Sabinus has made his relationship status known to the world, he is currently single but seriously dating a lady named Mercy Iyama. The duo started dating when they were at the University of Portharcourt, they studied the same course but he was one level ahead of Mercy. We wish the couple all the best and hope they tie the knot soon.
Frequently Asked Questions About Sabinus
What is Sabinus Real Name?
Emmanuel Chukwuemeka Ejekwu
Where is MrFunny From?
Port-Harcourt