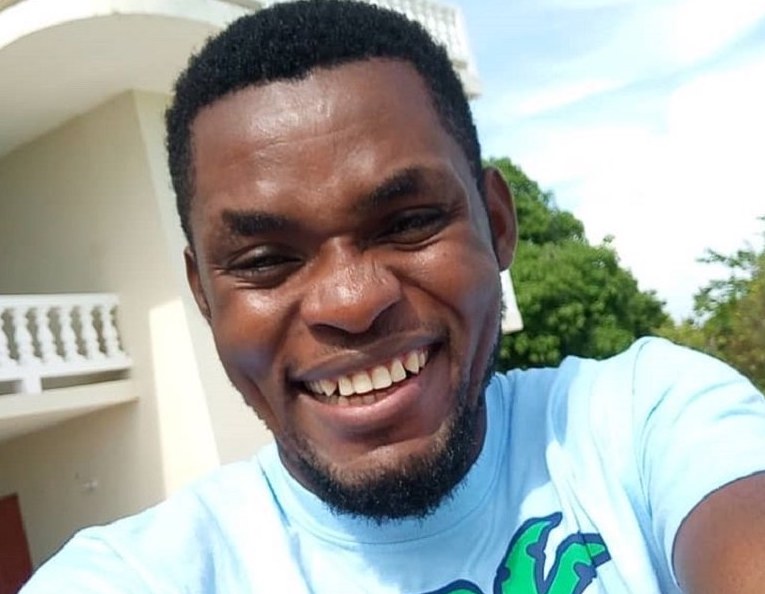 Mark Angel is a Nigerian video producer, comic skit writer, and YouTuber, popularly known for his content on the "MarkAngelComedy" series on his YouTube channel. His videos mainly feature child comedians, one of whom is his niece, Emmanuella Samuel who he mostly features, and his sister, Aunty Success.  Mark is an artist who knows his origins and is proud to show it off. He connects with his people by headlining his neighborhood of Port Harcourt in his videos, which is one of the main reasons for his fame. 
Mark Angel has millions of subscribers on youtube and several followers on Instagram, his official Instagram handle is @markangelcomedy.
All You Need To Know About Mark Angel Biography
Growing Up And Education.
Mark Angel was born on May 27th, 1991 in Port Harcourt, Rivers State, southern Nigeria. He grew up and had his primary and secondary education in the same state which is also his state of origin.
After high school, he proceeded to Obafemi Awolowo University to study medicine but unfortunately dropped out due to family reasons. He then went to study cinematography in India and spent time in Nigeria gaining experience in cinematography and theater.
How Mark Angel Career Started
Mark relocated to Lagos in 2011 to pursue a career in photography, however, his professional journey commenced after a fleeting time with photography. On one of his cinematography tasks in India, He did stage dramas, particularly comedy, with a theater group known as "Gingertainment".
Upon his return back to Nigeria, Mark and his friend Dennison Igwe made an entrance into Nollywood and worked for some of the productions. They both made a few films but unfortunately, had to quit the industry due to Mark's mother, who was an evangelist and was not happy with the kind of movies they worked on. Left without any source of income, Mark resorted to working as a security guard to ensure a steady flow of income.
Dennison suggested that Mark should start a media company which he did. All the early comedy skits they had produced and posted on the internet, failed to impress their audience. Mark and Dennison decided to start a production house, to have full control over all their work. For nearly a year, the duo planned everything to launch the production, and in 2013, they eventually launched their company, 'Mechanic Pictures.' The production house intended for creating photos and videos for skits, sharing them via 'YouTube.'
Mark's work caught the attention of many people with the short titled 'Oga Landlord.' Mark's niece, Emmanuella Samuel, has been the longest and most appearing actor on his comedy skits. The award-winning actor is Africa's youngest 'YouTube' award winner. Mark noticed her talent while Emmanuella was on a family holiday. She confirmed her brilliance in an 18-hour-long video shoot which was a stunt for Mark to test his niece's endurance.
Apart from creating content for his channel, Mark also writes scripts for comedians and has proved to be an outstanding comic writer.
Notable Achievements
 In 2017, 'MarkAngelComedy' reached one million subscriptions, which made him the first Nigerian YouTube channel to reach those statistics.  Mark has other social media pages, the most noteworthy is 'Instagram,' where his posts have amassed over 1.5 million followers.
Mark Angel has become a household name and has got many endorsement deals out of his fame like his deal with 1xBet, a major sports betting platform in the world.
He has hosted many noteworthy events in the past too. He has received recognition for his craft likewise several awards. Some of the awards Mark Angel received are:
The Future Awards Africa

The Nigeria Prize For Comedy Award

He also received the Youtube Silver and Gold Play Button.
INTERESTING FACTS
Mark Angel Net Worth
Mark Angel has come a long way from the striving young man who was attempting to make it into the entertainment industry. Now, he runs a renowned comedy company and has earned both wealth and fame, his network has a lot of discrepancies as there is no official source like Forbes to calculate his wealth; however, he is said to have about $1million – $5million.
Other Interesting Facts
Mark Angel is currently single and has never been married. He is not known to be in any romantic relationship. Our female readers who are interested in the comic celebrity are encouraged to shoot their shots, however at your own risk.