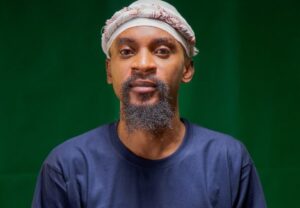 Kalistus YAWA (born Sifon Okoi) is a popular comedian, actor, and also content creator. Yawa is slim in stature, gentle in nature, and also cultured. Sifon Okoi's slowness is far from him because he is as fast as a hawk unlike the widely held belief that slim people are naturally slow but when it comes to. He has proven himself to be among the top comedy skitters in Nigeria. He is from Eket Akwa Ibom State in Nigeria. He is multilingual with hilarious antics and he has proven to be good in what he does by putting those antics into a stand-up comedy skit.
EARLY LIFE
Growing up
Sifon Okoi hails from Eket Akwa Ibom State in Nigeria, but he grew up in Abuja and had his secondary and tertiary education there.  Growing up for him was fun and everyone around him really had funny moments which made them crave for thereby pushing him to do more and become better.
EDUCATION
Little or nothing is known about Kalista Yaw's primary education but it is clear he had his secondary education at Government Secondary School, Karu, and later proceeded to Federal Technical College Orozo where he obtained his National Diploma. In 2012, Kalista Yaw later had his Higher National Diploma in Business Administration at Sango Ota Polytechnic, Ogun state.
ENTERTAINMENT CAREER
Kaslistus Yaw started his comedy skits many years ago with the aim of helping people's mental health through jokes which provide comic relief in a failing society. His hilarious jokes filled with topnotch creativity make him one of the most sought–after comedians in Nigeria.  Yaw's comedy revolves around economic, social, and political issues bothering humans. He has a huge fan base who delight in viewing his comedy across the globe. Another interesting fact about Kalista Yaw is that he is a multi-linguist as he speaks Yoruba, Hausa, Ibibio, and English languages. This is an advantage he has over some of his colleagues in the entertainment industry.
The versatile comedian has worked side by side with other notable comedians in the industry such as AY Makun, Apkororo, Bovi, Teju, Babyface, Gordons among numerous others. He was also featured in Kemi Adetiba's blockbuster "Wedding Party". Yaw has quite a number of good and interesting episodes to his credit. They include;
Episode 1; Man Must Chop

Episode 2: Sharp Guy

Episode 3: Stubborn Cockroach

Episode 4: Spiritual Arrest

Episode 5: BVN Alert

Teaser Episode: Sai Baba among many others
Most of his comedy skits were produced and directed by KASSIM BRAIMAH.
PERSONAL LIFE
Little or nothing is known about Kalistus Yawa's marital affairs. Although it is widely speculated that he is in a relationship presumably.
FAVOURITE QUOTE
"When the Desirable is Not Available the Available Becomes the Desirable". Yawa always talks about with his audience not just with his audience, it is always reflected in most of his comedy skits
NETWORTH
Beyond a reasonable double, Kalistus Yawa is one of the most influential and successful Nigerian comedians with a net worth of approximately $500, 000 USD.