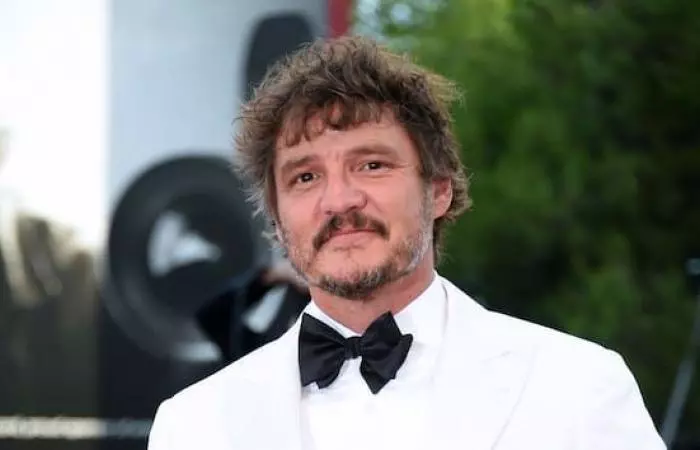 José Pedro Balmaceda Pascal is a Chilean-American actor. He is best known for portraying Oberyn Martell on season 4 of the HBO fantasy series Game of Thrones and Javier Peña on the Netflix biographical drug crime series Narcos.
Pedro Pascal Age and Full Bio
José Pedro Balmaceda Pascal was born on 2nd April 1975 in Santiago, Chile. His mother, Verónica Pascal Ureta, worked as a child psychologist while his father, José Balmaceda, is a fertility doctor. He has 3 siblings; an older sister, Javiera, a younger brother Nicolás, and Lux Pascal, an actress and transgender activist in Chile. Pascal is related to Andrés Pascal Allende, the nephew of socialist President Salvador Allende and leader of the Movement of the Revolutionary Left.
As a result of Pascal's parents being devout followers of Allende and active in resistance groups against the Pinochet dictatorship nine months after his birth, Pascal's family sought refuge in the Venezuelan Embassy in Santiago and were later granted political asylum in Denmark. Eventually, his family relocated to the United States. Pascal was then raised in Orange County, California, and San Antonio, Texas.
Before his early teenage years, his family had been able to take regular trips back to Chile to visit their large family.
In his early years, Pascal was involved in competitive swimming during his early years and took part in the state championships in Texas. He started taking drama classes at the Orange County School of the Arts. After his graduation in 1993, he proceeded to New York University's Tisch School of the Arts, where he graduated in 1997.
Pedro Pascal Career
Pascal started acting in 1999 and has since then been featured in numerous television series, including Buffy the Vampire Slayer, The Mentalist, and Graceland. In June 2013, he joined the cast of the HBO series Game of Thrones, as Oberyn Martell in the fourth season. In 2015, Pascal was featured as U.S. DEA agent Javier Peña in the Netflix original show Narcos.
Pascal has been featured in both classical and contemporary works. He has appeared Off-Broadway in Maple and Vine, and Beauty of the Father among others. He is a member of New York City's LAByrinth Theater Company. Pascal appeared in his first Broadway film in February 2019 in an adaptation of King Lear alongside Glenda Jackson and Ruth Wilson.
In 2017, Pascal was cast as Agent Whiskey in the film Kingsman: The Golden Circle and as mercenary Pero, and a year following that Pascal appeared as Dave York in the thriller sequel film The Equalizer 2; the film alongside Denzel Washington.
Since 2019, he has been portraying the title role in The Mandalorian, the first live-action Star Wars television series, which debuted on Disney+. He also starred as Francisco "Catfish" Morales in the Netflix heist drama Triple Frontier. Pascal portrayed Maxwell Lord in the DC Extended Universe film Wonder Woman 1984. Pascal was cast in the 2021 film The Bubble. He starred alongside Nicolas Cage in the comedy The Unbearable Weight of Massive Talent. In February 2021, Pascal was cast in the lead role of Joel in the new HBO adaptation of The Last of Us.
Pedro Pascal Movies and TV Shows
Pascal has been featured in the following movies and TV shows over the years;
1999: Good vs. Evil
1999: Downtown
1999: Undressed
1999: Buffy the Vampire Slayer
2000: Touched by an Angel
2001: NYPD Blue
2001:Earth vs. the Spider
2005: Hermanas
2006: Law & Order: Criminal Intent
2006: Without a Trace
2008: I Am That Girl
2008: Law & Order
2009: Law & Order: Criminal Intent
2009–2011: The Good Wife
2010: Nurse Jackie
2011: Lights Out
2011: Brothers & Sisters
2011: Law & Order: Special Victims Unit
2011: Charlie's Angels
2011: Wonder Woman
2011: Burn Notice: The Fall of Sam Axe
2011: The Adjustment Bureau
2011: Sweet Little Lies
2012: Body of Proof
2012: CSI: Crime Scene Investigation
2013: Nikita
2013: Red Widow
2013: Homeland
2013: The Sixth Gun
2013–2014: Graceland
2014: The Mentalist
2014: Exposed
2014: Game of Thrones
2015: Bloodsucking Bastards
2015: Sweets
2015–2017: Narcos
2016: The Great Wall
2017: Kingsman: The Golden Circle
2018: Prospect
2018: The Equalizer 2
2018: If Beale Street Could Talk
2019: Triple Frontier
2019–present: The Mandalorian
2020: Wonder Woman 1984
2020: Home Movie: The Princess Bride
2020: We Can Be Heroes
2021: Calls
2022: The Book of Boba Fett
2022: The Unbearable Weight of Massive Talent
2022: The Bubble
2023: The Last of Us
TBA: My Dentist's Murder Trial
TBA: Strange Way of Life
TBA: Freaky Tales
He was also featured in the Fire Meet Gasoline music video by Sia and Gal Gadot and friends' Imagine. In 2016 Pascal was featured in the Dishonored 2 video game.
Personal Life
In 1995, while Pascal was a student at NYU, his father was indicted by a federal grand jury for events at a fertility clinic he ran alongside two other men. Due to the incident his family, except Pascal and his older sister returned to Chile. Pascal maintains that his father was not in the wrong.
In 1999, Pascal's mother committed suicide. After her death, he started using his mother's surname professionally in honor of her and also because Americans have a hard time pronouncing his first surname, Balmaceda.
Pascal is a well-known advocate of LGBTQ+ rights and was supportive of his sister Lux when she came out as transgender.
Pedro Pascal Net Worth
Currently, Pedro Pascal's net worth is estimated at $10 million.