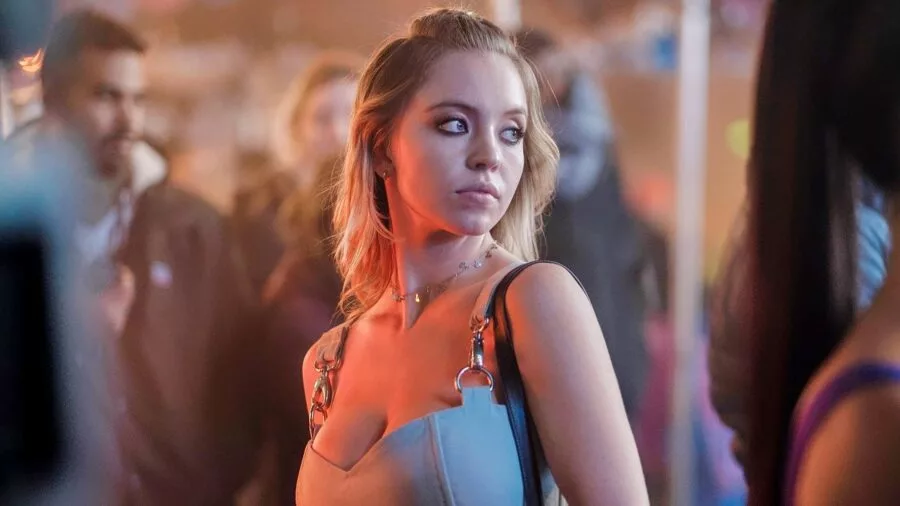 Sydney Bernice Sweeney is an American actress. She garnered public attention when she appeared in the 2018 television series Everything Sucks!, The Handmaid's Tale and Sharp Object. In 2019, Sweeney joined the cast of Quentin Tarantino's historical drama Once Upon a Time in Hollywood and the HBO teen drama series Euphoria.
Sydney Sweeney Biography
Sydney Sweeney was born on 12th September 1997, in Spokane, Washington. Her parents are Lisa Sweeney a lawyer and her father Stephen Sweeney works in the medical field. She has a brother, Trent. She was raised in Idaho in the region along the Washington border, at a rural lakeside home that her ancestors inhabited for generations.
Sweeney studied at Saint George's School in Spokane and was an active member of several athletics groups. She also learned multiple languages. She showed interest in acting after she auditioned as an extra in an independent film that was being shot in the Spokane area. Sweeney then started to audition and book acting jobs in Seattle and Portland areas, where her family temporarily lived at the time, until they moved to Los Angeles when she was a young teenager.
Sydney Sweeney Career
Sweeney's debut feature films were both horror films, Along Came the Devil and Zombie of Mass Destruction. She also had guest roles in TV shows such as 90210, Criminal Minds, Grey's Anatomy, In the Vault, and Pretty Little Liars.
Sweeney then featured on the Netflix series Everything Sucks!, and in the HBO miniseries Sharp Objects. She filmed both television series concurrently, one during the week and the other on weekends. Sweeney was cast in the thriller film Under the Silver Lake in 2018 and also had a recurring role in the second season of the dystopian drama series The Handmaid's Tale. A year later, she was featured in the drama film Clementine, the coming-of-age film Big Time Adolescence, and Quentin Tarantino's dramedy Once Upon a Time in Hollywood. That same year, Sweeney started portraying teenager Cassie Howard in the acclaimed drama series Euphoria. She was cast in the TV film Nocturne in 2020, and in 2021, she featured in the first season of the anthology black comedy series The White Lotus.
For her next project, she will star in the superhero film Madame Web, set in Sony's Spider-Man Universe (SSU) franchise.
Sydney Sweeney Movies and TV Shows
Sweeney has appeared in the following films and television series;
2009: ZMD: Zombies of Mass Destruction
2009: Heroes
2009: Criminal Minds
2010: Chase
2010: 90210
2010: The Opium Eater
2010: Takeo
2010: Night Blind
2010: The Ward
2011: Kickin' It
2011: The Bling Ring
2013: Spiders 3D
2014: Angels in Stardust
2014: Grey's Anatomy
2015: Held
2015: Love Made Visible
2015: The Martial Arts Kid
2015: The Unborn
2015: Stolen From Suburbia
2016: Cassidy Way
2016: The Horde
2017: Vikes
2017: Dead Ant
2017: It Happened Again Last Night
2017: Monster School Animation
2017: The Middle
2017: Pretty Little Liars
2017: In the Vault
2018: Relentless
2018: Everything Sucks!
2018: The Handmaid's Tale
2018: Sharp Objects
2018: Manic
2018: The Wrong Daughter
2018: The Wrong Daughter
2018: Under the Silver Lake
2018: Along Came the Devil
2019: Big Time Adolescence
2019: Clementine
2019–present: Euphoria
2019: Once Upon a Time in Hollywood
2020: Nocturne
2022: Day by Day
2021: Downfalls High
2021: Downfalls High
2021: The Voyeurs
2021: Night Teeth
2021: The White Lotus
2021: Robot Chicken
2023: Reality
2024: Madame Web
TBA: National Anthem
She also featured on singer Halsey's 2019 music video Graveyard.
Sydney Sweeney Awards/Nominations
Sweeney received the most award nominations yet in her acting career in 2022, the nominations include 2 Primetime Emmy Awards, 2 Online Film and Television Association, 2 Hollywood Television Critics Association, 1 Gold Derby Television Award, and 1 Dorian Television Award most of which are for Best Supporting Actress.
Her outstanding accomplishments earned her a place on the Time 100 Next list for 2022.
Sydney Sweeney Personal Life
Sweeney got engaged to her longtime boyfriend. Jonathan Davino in February 2022. Davino is a Chicago-based restaurateur and heir to the city's storied pizza restaurant Pompei, which has been operating in Chicago since 1909.
Sweeney trains in mixed martial arts. She competed in grappling when she was in high school.
She owns a 1969 Ford Bronco and her TikTok account details the vehicle restoration.
She donated $12,000 to various restaurants in her hometown of Spokane in 2020, the funds were used to serve meals at homeless shelters.
Sydney Sweeney Net Worth
Sydney Sweeney's net worth as of 2022 is estimated to be $5 million.