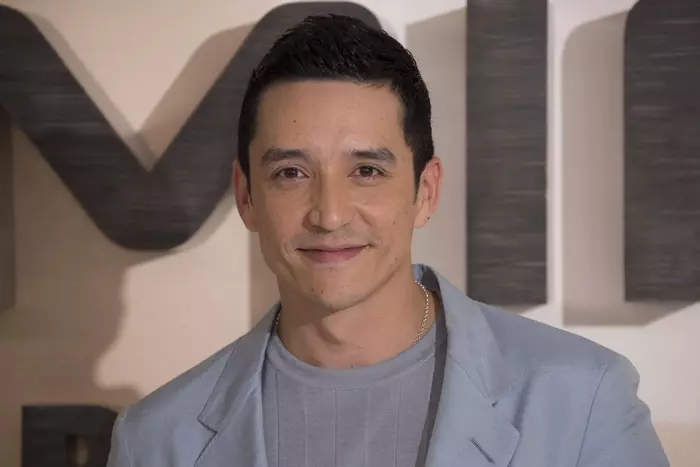 Gabriel Luna is an American actor and producer. He is popular for his performances as Robbie Reyes / Ghost Rider on the ABC action superhero series Marvel's Agents of S.H.I.E.L.D., Tony Bravo on the El Rey Network drama series Matador, Paco Contreras on the ABC crime drama series Wicked City, and Rev-9 in the Terminator film Terminator: Dark Fate.
Gabriel Luna Age and Full Biography
Gabriel Luna was born on 5th December 1982 in Austin, Texas, United States. He is 5 Feet 10.75 Inches tall. His parents were both of Mexican descent. Luna's father died months before the actor was born at age 20, and he was raised by his mother.
He studied at St. Edward's University in Austin, where started his stage acting as Romeo in a production of Romeo and Juliet, and graduated in 2005.
Luna's first screen acting was as Kristofer Rostropovich in the drama Fall to Grace, in 2005. Later he voiced a character for the science fiction video game BlackSite: Area 51, in 2007. Luna is one of the founding members of the Austin-based Paper Chairs Theatre Company. Luna Played Sergei Maxudov in Black Snow (2009), the title character in Orestes (2009), and Clov in Endgame (2010) all of which were stage performances in Austin.
Following that, he starred as the main character, in the film Dance with the One, in 2010. A year later, Luna was in a supporting role in the black comedy film Berne. He has appeared in many television series playing minor roles such as in Fox's serial drama Prison Break (2008), HBO's television film Temple Grandin (2010), Fox's drama-thriller Touch (2013), and CBS' action procedural drama NCIS: Los Angeles (2013).
In 2014, Luna was featured as the main role of Tony Bravo on the television series Matador. He also starred as Vinnie in the sports comedy Balls Out. Luna then had a recurring role as Miguel Gilb, on the second season of the HBO anthology drama series True Detective. He also co-starred in the drama Freeheld in 2015. Luna afterward had a supporting role in the comedy film Gravy also in 2015. He then joined the cast of the ABC crime drama series Wicked City as Paco Contreras.
In 2016, Luna was featured as border patrol agent Lance Flores in the thriller film Transpecos, opposite Clifton Collins, Jr. and Johnny Simmons. He also appeared as Eddie Hasha in the Discovery Channel miniseries Harley and the Davidson. That same year, he joined the cast of Agents of S.H.I.E.L.D. in season 4 as Robbie Reyes / Ghost Rider. Luna had a supporting role as Mr. Lawrence in the film Hala. In 2018, he was cast as Rev-9 Terminator in Terminator: Dark Fate.
Luna is set to appear in the upcoming HBO television adaptation of The Last of Us alongside Pedro Pascal
On February 20, 2011, Luna married Romanian actress Smaranda Ciceu.
Gabriel Luna Movies and TV Shows
Luna has starred in the following television series, films, and stage productions over the years;
2005: Fall to Grace
2008: Prison Break
2009: Black Snow
2009: Orestes
2010: Endgame
2010: Dance with the One
2010: Temple Grandin
2011: Bernie
2012: Spring
2013: Touch
2013: NCIS: Los Angeles
2014: Matador
2014: Balls Out
2015: Freeheld
2015: Gravy
2015: True Detective
2015: Wicked City
2016: Harley the Davidsons
2016: Transpecos
2016–2017: Agents of S.H.I.E.L.D.
2016: Rosewood
2017: Patti and Marina
2019: Hala
2019: Terminator: Dark Fate
2019–2022: Love, Death & Robots
2023: The Last of Us
2023: FUBAR
Awards/Nominations
Luna won the 2010 Austin Critics Table Awards for Best Lead Actor. In 2016 he won the Nashville Film Festival Special Jury Award for Best Actor. He was also nominated for the 2017 Teen Choice Awards for Choice TV: Action Actor.
Gabriel Luna Net Worth
As of January 2023, Gabriel Luna is worth $5 million.