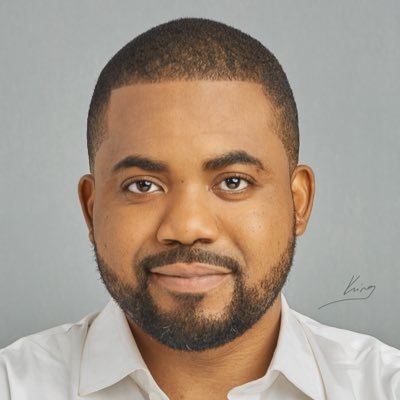 Okey Uzoeshi is a multi-talented prolific Nigerian actor, musical artist, producer, compere, and commercial model. Having started his acting career professionally many years ago, Okey has melted the hearts of many fans throughout his entire career. He has been actively involved in the Nigerian movie industry and has also maintained his giant strides both locally and on the foreign scene. His passion for acting grew up with him, making him popular once he hit the TV screens. Okey discovered at an early age that one of the best ways to make money is through investing in one's talent and this, in turn, has taken him from obscurity to limelight. Aside from being an actor, Okey is also a model, a profession he had ventured into before acting. Okey is indeed young at heart being active on social media with a huge fan base. His Instagram handle @okeyuzoeshi is a platform through which his fans can reach out to him.
EARLY LIFE
 Growing up
Okey Uzoeshi was born on August 8, 1983. He hails from Imo state, the southeastern part of Nigeria. 
EDUCATION
Okey had his education in Birrel Avenue High School and  Federal Polytechnic, Oko Nekede in Owerri, Imo State
ENTERTAINMENT CAREER
Okey Uzoeshi started his career in modeling in the year 2000 and also made his Nollywood debut alongside Stephanie Linus in the movie Fatal Imagination which was produced by Emem Isong and directed by Lancelot Imaseun. Okey's role wasn't a major one but he appeared in many scenes of the movie and won his share of fans.
His stellar performance in the movie led to more roles being given to him in subsequent movies, some of which include Allan Poza, Rivals, Couple of Days, and Two Brides and a Baby.
Before venturing into acting, Okey featured in various fashion events for reputable brands such as Zizi Cardow & Steve Ray. His face was found irresistible by Zooto Fashions and he ended up covering their magazines and fashion shows. Thanks to his modeling career, Okey got the opportunity to work with brands like  Guinness Extra Smooth, Gordon's Spark.
Being a multi-talented entertainer, Okey was also a musician. He was part of the now-defunct boy band, G-Xploits, having produced two singles that reached the number one spot on all major radio and television charts, including MTV World Top 10, a world tour, and several nominations under his belt including Soundcity Music Video Awards, Nigerian Music Video Awards, and Channel O Spirit Of Africa Music Awards.
Okey's fame got expanded having featured in the reality show 'The Amstel Malta Box Office (AMBO2) show where he made it to the top ten, out of over fifty thousand applicants nationwide in 2006. 
He appeared in the movie "Couple of Days" alongside Adesua Etomi-Wellington, Lilian Esoro, and Enyinna Nwigwe in the year 2016. 
Okey alongside Big Brother 2017 runner-up Bisola are the title characters of the movie titled "Life of A Nigerian Couple". Okey has since then starred in many other movies, including local and international shows. He was recently featured in the TV series Life of a Nigerian Couple and had a starring role in the Netflix movie Strain (2021). He is famous for his variety of roles in movies ranging from action to romantic comedies.
AWARDS AND NOMINATIONS 
Okey Uzoeshi has won several meritorious awards in his acting career and has also received several notable nominations for them. These include:
Best of Nollywood Award
African Movie Academy Award
Golden Icons Academy Award
Sound City Music Video Award
Nigerian Music Video Award
Channel O Spirit Of Africa Music Award
 FILMOGRAPHY
Okey Uzoeshi has featured in several award-winning movies. These include:
Two Brides and a Baby (2011)
Murder at Prime Suites (2013)
Blood in the Lagoon (2015)
Couple of Days (2016)
What Lies Within (2017)
2 Weeks in Lagos (2019)
Strain (2020)
Austerity
Couple of Days
Dan
Apasaye
Tade
Obsession
Feranmi
Lost In Us
Troubled Water
Eyitayo
PERSONAL LIFE
Little is known about Okey's personal life as he has always kept it from the eye of the public. In 2016, rumor had it that he dated Kiki Omeili who is a medical doctor turned actress. A rumor that he did not deny when asked about it in an interview. 
Okey Uzoeshi Net Worth
Okey Uzoeshi is undoubtedly one of the wealthiest actors in Nigeria with an estimated net worth of $500,000 as of 2021.