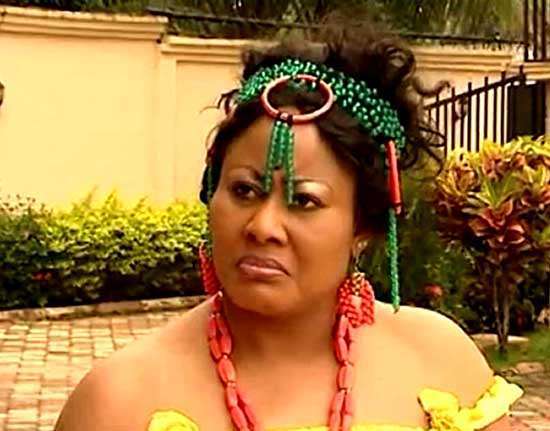 Ngozi Ezeonu neé Ikpelue is a veteran Nollywood actress. She was a journalist before her acting career started and she is particularly known for her maternal role "the Nollywood Mummy". However, in the early days of her career, she played other roles. Ezeonu is remarkable and relatable to many as a fellow parent and an average Nigerian mother. She has stayed relevant in the movie industry for three decades. 
Ngozi Ezeonu Biography
Growing up
Ngozi Ezeonu was born on May 23, 1965, to Mr. and Mrs. D.O. Ikp. She is a native of Ogbunike, Anambra State, Nigeria. She is one of the two female children of her parents and she has five other male siblings.
Education 
Information about Ezeonu's early education is unknown, however, she obtained a Diploma Degree in Journalism and later worked as a Journalist.
CAREER
Ngozi Ezeonu's first paying job or career was as a hairstylist before she got her diploma in journalism. She worked briefly as a journalist in Radio Lagos before she started her acting career. In 1993, she joined Nollywood based on the introduction of Zeb Ejiro a movie director, she got her debut role in the movie Nneka the Pretty Serpent, she did an amazing job as the supporting lead in the movie which only opened another door of opportunity for her as she got another role in the hit movie Glamour Girls and that was how her space in the limelight was forever earned. She has acted alongside talented Nollywood actors like Kenneth Okonkwo, Liz Benson, Pete Edochie, Gloria Anozie, Bob Manuel, Segun Arinze, etc.
AWARDS
The veteran actress won the Best Supporting Actress nomination at the 8th Africa Movie Academy Awards.
Ngozi Ezeonu Movies
Ezeonu has featured in over one hundred and fifty movies and some of them are;
Ada Vigilante

End of Ada Vigilante

Evil Project

Senseless

Best Honeymoon

Enslaved

Definition of Love  

End of a Princess

Glamour Girls – 1994

Nneka The Pretty Serpent – 1994   

I Swear – 2004

Occultic Kingdom – 2005

Abuja Top Ladies – 2006

The Love Doctor – 2007

Royal Grandmother 1 and 2 – 2007

Tears in My Eyes – 2008

Throne of Tears 1, 2, and 3 – 2008

My Darling Princess – 2008

Tears of a Prince – 2009

Sister Mary and Ossy – 2009

Stone Face – 2009  

Secret Shadows 1 and 2 – 2010

Wise In-Laws – 2010

A Private Storm – 2010

Adesuwa – 2012

Shattered Mirror – 2012

The Kings and Gods – 2012

Broken Engagement – 2013  

Palace War – 2014

Tears of a Virgin – 2014   

Luscious Lucy – 2016

Tears and Glory – 2017

Pretty Little Thing – 2017

Lion Heart – 2018

Seed of Destruction – 2019

Nkasi my flesh and blood

Prince Decision
Ngozi Ezeonu Family Photos
Ngozi Ezeonu has been married to Edwin Ezeonu for decades. The couples have four children all grown up. Like many people born in her generation, Ezeonu has no social media presence, and the few glimpses in her personal life have been through her children.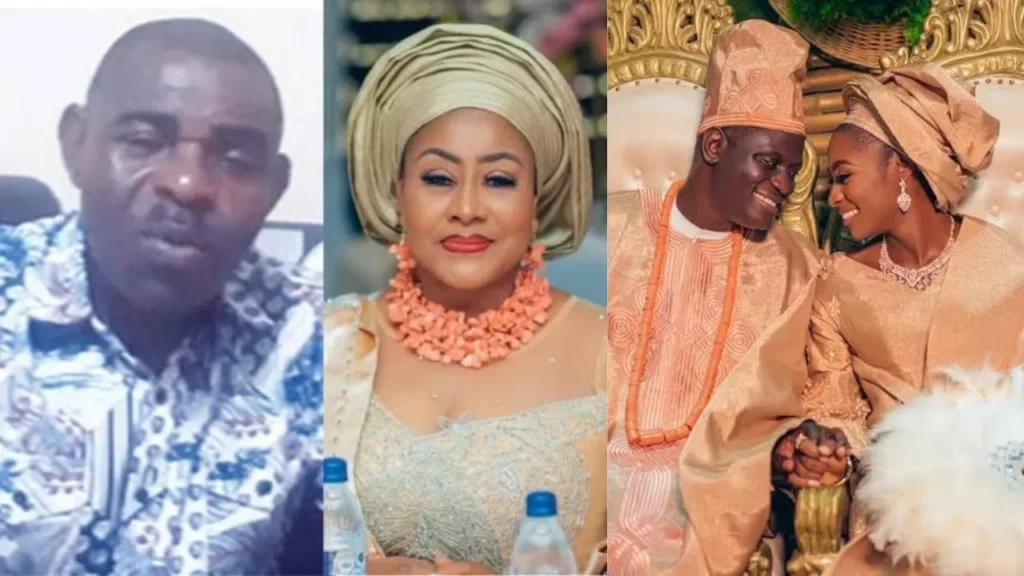 Ngozi Ezeonu Net Worth
Ngozi Ezeonu is known to be among the most hardworking women in the Nigerian industry and it's only fair that she got paid her worth. Her net worth is estimated to be $500,000.