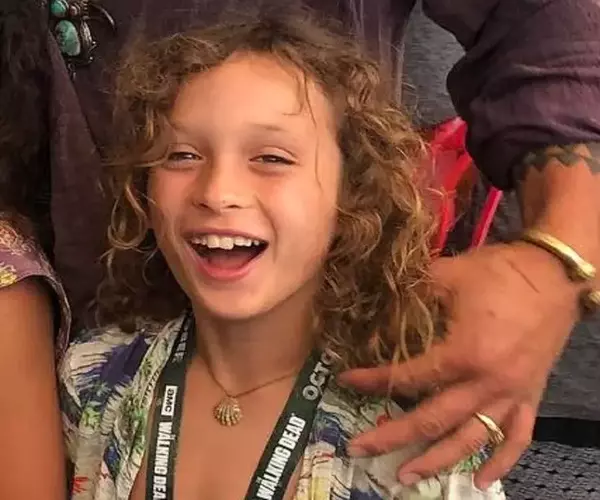 Nakoa-Wolf Manakauapo Namakaeha Momoa is the son of 'Aquaman' Jason Momoa and actress Lisa Bonet. He was born on December 15, 2008, in Los Angeles, California, United States. Nakoa is 4 Feet 1 Inch tall.
Nakoa-Wolf's parents, Jason Momoa and Lisa Bonet, met in 2005 through mutual friends and were together for several years before getting married in 2017. Jason Momoa is best known for his roles in "Game of Thrones" and as the titular character in "Aquaman," while Lisa Bonet is known for her role as Denise Huxtable in "The Cosby Show" and its spin-off, "A Different World."
Nakoa-Wolf has a younger sister named Lola Iolani Momoa, who was born in July 2007, and two half-siblings from his mother's previous marriage to musician Lenny Kravitz – Zoe Kravitz and Nakoa-Wolf's namesake, Nakoa-Wolf Manakauapo Namakaeha Kravitz.
Nakoa-Wolf's name is a reflection of his parents' connection to Hawaiian culture and traditions. "Nakoa" means "warrior" in Hawaiian, "Manakauapo" means "fearless and confident" in Hawaiian, and "Namakaeha" means "all-knowing eyes" in Hawaiian. His surname "Momoa" is his father's last name.
Nakoa-Wolf's parents have kept him out of the spotlight for the most part, preferring to keep their family life private. However, he has been seen at various events with his parents, including the premiere of "Aquaman" in 2018.
Nakoa-Wolf's parents have also spoken about their commitment to raising their children in a sustainable and environmentally conscious way. In 2019, they launched a line of water in recyclable aluminum cans called Mananalu, with the goal of reducing the use of single-use plastic bottles.
Overall, while Nakoa-Wolf Manakauapo Namakaeha Momoa's life is relatively private, he is part of a talented and socially conscious family that values their connection to Hawaiian culture and the environment.