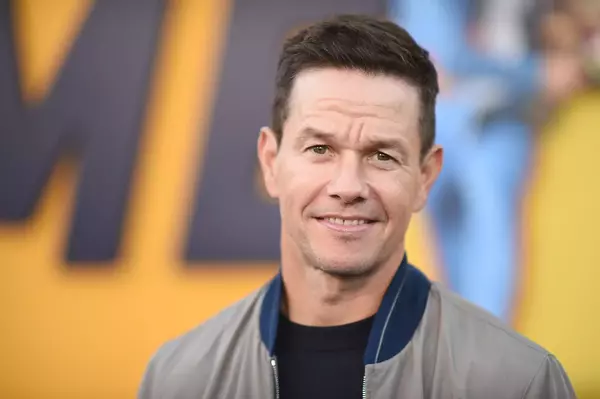 Mark Wahlberg Robert Michael is an American actor, singer and businessman. He is popular for his performances in Ted, Father Stu, and Me Time. He is a multiple award winner. He is 5 Feet 8 inches tall. Learn more about actor Mark Wahlberg by reading this article to the end.
Mark Wahlberg Biography
Mark Robert Michael Wahlberg was born on 5th June 1971 in Boston, Massachusetts, U.S.A to parents Alma Elaine, who was a bank clerk and a nurse's aide, and Donald Edmond Wahlberg Sr. was a delivery driver and U.S. Army veteran of the Korean War. Wahlberg was the last child of his parent's nine children.
Wahlberg attended Copley Square High School, in Boston. At a young age, he became addicted to cocaine and other substances, as a result, he did not complete high school until June 2013, at the age of 42 when he received his diploma.
Mark Wahlberg Career
When he was thirteen years old he became popular as a member of the music group his older brother, Donnie Wahlberg created, he was part of the group's original members but quit months later. In 1990, he started making music with rappers Scott Ross (Scottie Gee), Hector Barros (Hector the Booty Inspector), Anthony Thomas (Ashley Ace), and Terry Yancey (DJ-T) using the stage name Marky Mark and the Funky Bunch. Their first album "Music for the People" was a hit. Two of their singles "Good Vibrations" and "Wildside" peaked high on Billboard. He also collaborated with the musician Prince Ital Joe, the late reggae/ragga on the album Life in the Streets. Most of the songs in the album were featured in the film Renaissance Man, in which he also starre. Wahlberg and Ital Joe released another album, The Remix Album. He continued making music till the 2000s.
Wahlberg's acting career started in 1993 with the film The Substitute. Then he was featured in Renaissance Man. He stopped using his musical stage name when he started acting. In 1995, he starred alongside Leonardo DiCaprio in The Basketball Diaries. He went on to feature in many movies earning recognition and accolades for his work including a Star on the Hollywood Walk of Fame.
He was a brand ambassador for designer Calvin Klein. He was also a brand ambassador for Marked, a line of sports nutrition supplements by GNC. Wahlberg created a workout video, The Marky Mark Workout: Form… Focus… Fitness. He also served as an ambassador to AT&T.
Wahlberg alongside his brothers Paul and Donnie owns Wahlburgers, a dining burger restaurant and bar chain. In 2013, he bought an equity interest of the Barbados Tridents cricket team. He also owns a majority stake alongside rapper Sean Combs and a billionaire in Aquahydrate, a bottled water brand Wahlberg Ronald Burkle. In 2016, Wahlberg co-founded Performance Inspired, a sports nutrition company, with Tom Dowd. He also owns a car dealership. In 2021, Wahlberg and his producing partner/manager Stephen Levinson, founded Ballers Report, an online platform that features business, entertainment, and sports articles, videos, and podcasts. Wahlberg is also an investor in the Tequila brand Flecha Azul.
Mark Wahlberg Movies and TV Shows
The Substitute , The Ben Stiller Show, Out All Night (1993), Renaissance Man (1994), The Basketball Diaries (1995), Fear (1996), Traveller, Boogie Nights, The Big Hit (1997), The Corruptor, Three Kings (1999), The Yards, The Perfect Storm (2000), Planet of the Apes, Rock Star (2001), The Truth About Charlie (2002), The Italian Job, Overnight (2003), Juvies, I Heart Huckabees (2004), Entourage (2004-2010), Four Brothers (2005), Invincible, The Departed (2006), Shooter, We Own the Night (2007), The Happening, Max Payne, Saturday Night Live (2008), The Lovely Bones (2009), Date Night, The Other Guys, The Fighter (2010), Contraband, Ted (2012), Broken City, Pain & Gain, 2 Guns, Lone Survivor (2013), Transformers: Age of Extinction, The Gambler (2014), Wahlburgers (2014-2019), Mojave, Entourage, Ted 2, Daddy's Home (2015), Deepwater Horizon, Patriots Day (2016), Transformers: The Last Knight, Daddy's Home 2, Dusty Mayron, All the Money in the World (2017), Mile 22, Instant Family (2018), Spenser Confidential, Scoob! Joe Bell, Ant & Dec's Saturday Night Takeaway (2020), Infinite, Wahl Street (2021), Uncharted, Father Stu, Me Time (2022), Arthur the King, Our Man from Jersey, The Family Plan (TBA).
Mark Wahlberg Awards / Nominations
Wahlberg has received 8 awards so far which include Satellite Awards for Best Ensemble Cast – Motion Picture, and Humanitarian Award, MTV Movie & TV Awards for Best On-Screen Duo alongside Seth MacFarlane, and African-American Film Critics Association for Best Actor, among others.
He has 32 award nominations which include Academy Awards (2), Golden Globe Awards (3), News and Documentary Emmy Award, Primetime Emmy Awards (8), Screen Actors Guild Awards (3), and MTV Movie & TV Awards (5) and others.
Mark Wahlberg Wife and Children
Wahlberg dated Rhea Durham from 2001-2009, they had 3 children together before getting married in 2009, and thereafter they welcomed their fourth child.
He founded the Mark Wahlberg Youth Foundation in 2001 aiming to raise and distribute funds for youth service. He is Catholic but an advocate for Gay Marriage. He is also actively involved with The Good Shepherd Center for Homeless Women and Children.
He has been arrested since he was a teenager on several accounts for assaulting people based on their race.
Mark Wahlberg Net Worth
As of 2023, Mark Wahlberg's net worth is $400 million.