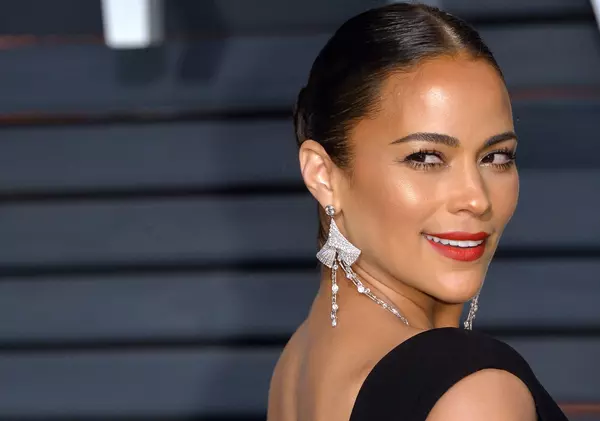 Paula Maxine Patton is an American actress and producer. Patton is famous for featuring in Hitch, Déjà Vu, Mission: Impossible – Ghost Protocol, and Sacrifice. Patton also Ghost Wrote songs with her ex-husband Robin Thicke the name Max Haddington.
Paula Patton Biography
Paula Maxine Patton was born on December 5, 1975, in Los Angeles, California, U.S.A. to parents Joyce, a school teacher, and Charles Patton, a lawyer. Maternally she is of German and Dutch descent, while her paternal ancestry is of African descent.
She attended Alexander Hamilton High School, and then studied at the University of California, Berkeley, she transferred to the University of Southern California's Film School after her first year. After she completed her studies, she won a three-month assignment making documentaries for PBS.
Paula Patton Career
In 2004, Patton was a backup vocalist in singer Usher's Confession Album. In 2005, she starred in her first film Hitch alongside Will Smith. She also featured in the drama London. In 2006, she starred in the musical film Idlewild by Bryan Barber. Patton was cast as the lead role of Claire Kuchever in the science fiction thriller Déjà Vu. She was in Robin Thicke's "Lost Without You" video. She went on to star in numerous movies and television shows.
Paula Patton Movies and TV Shows
Hitch, London, Murder Book (2005), Idlewild, Déjà Vu (2006), Mirrors, Swing Vote (2008), Precious (2009), Just Wright, Law & Order: Special Victims Unit (2010), Mission: Impossible – Ghost Protocol, Jumping the Broom (2011), Disconnect, Single Ladies (2012), 2 Guns, Mercy, Baggage Claim, Sesame Street (2013), About Last Night (2014), Project Runway, Runner (2015), Past Forward, The Perfect Match, The Do-Over, Warcraft (2016), Somewhere Between (2017), Traffik (2018), Sacrifice (2019), Four Kids and It (2020), Sacrifice (2021), The Devil's Promise (2022).
Paula Patton Awards / Nominations
In 2009, Patton won the Boston Society of Film Critics Award for Best Cast.
In 2007, she was nominated for Black Reel Award for Best Breakthrough Performance and Best Supporting Actress. She has also been nominated by Teen Choice Awards, NAACP Image Award, Saturn Award, Critics' Choice Movie Award, Screen Actors Guild Award, Washington D.C. Area Film Critics Association Award, and Alliance of Women Film Journalists Awards.
Paula Patton Husband
Patton met musician Robin Thicke when she was fifteen and he was fourteen, however, they didn't start dating until 1993. On June 11, 2005, they got married and on April 6, 2010, they welcomed their son Julian Fuego. After being together for twenty-one years, on October 8, 2014, Patton officially filed for divorce and joint custody of their son. A year later their divorce was finalized.
Paula Patton Net Worth
Paula Patton is currently worth $10 million.