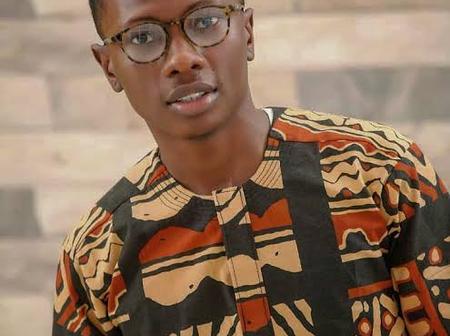 Moshood Fattah is a fast-rising Nigerian actor. He is well known for his performance in Fishbone. He rose to prominence when he was cast as Michael in the Netflix limited series Far From Home and Ademide in Funke Akindele's Battle on Buka Street.
Moshood Fattah Biography
Fattah studied Performing Arts at the University of Ilorin, thereafter he went to the University of Lagos for his Postgraduate studies where he studied New Nigerian Cinema.
He professionally started acting after he graduated from the University of Ilorin, he made his debut on stage when he portrayed the lead role as Gwanza, the bloodthirsty child soldier in the Spirit of David Musical. That same year he starred in another stage musical Heartbeat produced by Lufado productions and shown at the Muson Stadium, Onikan Lagos.
Soon after that, he became more interested in motion pictures and got roles in short films he wrote and directed such as Acid Test and Rage Age. Fattah is now invested in film work, working alongside the actors like Funke Akindele Bello, Richard Mofedamijo, Olumide Oworu, Wale Ojo, Uru Eke, Femi Branch, Omotola Ekeinde, and Mercy Aigbe amongst others.
Fattah appeared as a guest actor on the famous African Magic Soap opera, The Johnsons.
The young actor is devoted to helping out with environmental issues particularly global warming and climate change. He believes that one of the greatest rewards he could give back for his talent is a better world for others. Fattah also hopes to use his talents to inspire a new wave of African thinkers to move the continent forward by playing intellectually inspiring characters, writing and producing insightful stories that question society and challenge culture.
He was nominated for The Future Awards Africa (TFAA) Prize For Acting in 2019 for his outstanding contributions to the development of Nigeria's movie theater world.
Moshood Fattah Movies
2012: The Johnsons
2012: Acid Test
2014: Rage Age
2019: And The Winner Is…
2019: For Old Times' Sake
2020: Fishbone
2021: Heartbeat
2022: Far from Home
2022: Battle on Buka Street
Moshood Fattah Net Worth
Moshood Fattah's net worth is said to be $450,000 as of 2022.