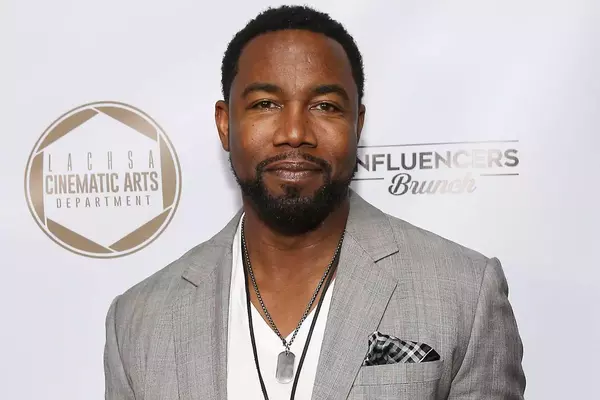 Michael Jai White is a popular American actor, director, and martial artist. He is mostly known as the first African American to characterize a main comic book superhero in a motion picture; he portrayed Al Simmons, the superhero in the 1997 Image Comics film Spawn. He is 6 Feet 1 inch tall.
Michael Jai White Age and Bio
Michael Jai White was born on 10th November 1967 in New York City.
He started learning martial arts at age four, White is now widely known as a black belt in martial arts in nine different styles, such as Shōtōkan, Goju-Ryu, Taekwondo, Kobudō, Tang Soo Do, Wushu, Jiu Jitsu, Kyokushin, and Boxing.
He used to be a former special education teacher, he was focused on teaching students with behavioral problems.
White was married to Courtenay Chatman from 2005-2011, they both have a daughter named Morgan Michelle White. He also has two sons who were from his previous relationships. In February 2014, White made his engagement to actress Gillian Iliana Waters public. In July 2015, White and Waters tied the knot in Thailand. The couple was both casts in the 2021 martial arts thriller movie Take Back.
Michael Jai White Career
White started acting in 1989, he was cast in several minor roles until 1995 when he was featured in the HBO film as Tyson the heavyweight boxer Mike Tyson in the film Tyson. He also played the title character in the 1997 superhero film Spawn, which made him the first African American to characterize the main comic book superhero in a major motion picture.
In 1999, White was cast alongside Jean-Claude Van Damme in Universal Soldier: The Return. In 2001, he was also cast opposite Steven Seagal in Exit Wounds. He always flaunts his martial arts skills in many of his roles such as Undisputed II: Last Man Standing, and The Legend of Bruce Lee. White was also cast in Silver Hawk in 2004. White cast in his film Why Did I Get Married? Which opened as number one at the box office on October 12, 2007. And later its sequel Why Did I Get Married Too?
He made his first film direction debut and starred in Never Back Down 2: The Beatdown in 2011. White voiced Green Lantern in the video game Justice League Heroes.
In October 2020, White's film Welcome to Sudden Death started streaming on Netflix and quickly became one of the most-watched movies on the platform.
White shared his vision for starting a film studio in New Haven, CT called "Jaigantic Studios" in 2021. He is set to feature in the 2023 film The Outlaw Johnny Black as the main character Johnny Black.
Michael Jai White Movies and Shows
White has made an appearance in the movies below;
Undisputed II: Last Man Standing, (2006), Why Did I Get Married (2007), The Dark Knight (2008), Black Dynamite, The Legend of Bruce Lee, (2009), Why Did I Get Married Too? Mortal Kombat: Rebirth, (2010), Tactical Force (2011), Tyler Perry's For Better or Worse (2011-2017), Fedz, Arrow (2013), Chocolate City, Chain of Command (2015), Vigilante Diaries, Never Back Down: No Surrender, The Crooked Man (2016), S.W.A.T.: Under Siege, Cops and Robbers (2017), Dragged Across Concrete, (2018), The Hard Way, Triple Threat, (2019), Batman: Soul of the Dragon, Assault on VA-33, Take Back, Send It!, Rogue Hostage, Black Friday (2021), The Commando, As Good As Dead (2022),
A Snowy Day in Oakland, The Outlaw Johnny Black (2023).
He was featured in music videos by artists such as Busta Rhymes, Calvin Harris, Toni Braxton, and Nicki Minaj.
White also voiced characters in video games; Justice League Heroes, The Underground Bounty Hunter, and Marvel's Midnight Suns.
Michael Jai White Awards/Nominations
White was nominated for Favorite Male Newcomer by Blockbuster Entertainment Awards in 1998. In 2011 and 2013 he received the Image Awards (NAACP) nomination for Outstanding Actor in a Television Movie, Mini-Series, or Dramatic Special.
He received Black Reel Awards in 2010 and 2013 for Best Screenplay, Original or Adapted and Outstanding Television or Mini-Series Performance, Male.
In 2014, at the Urban Action Showcase & Expo at HBO, White received the Fists of Legends Decade Award. On November 8, 2019, he was honored with the "Mantle of The Black Dragon" from Ron van Clief, Don "The Dragon" Wilson, Cynthia Rothrock, and Taimak, in a ceremony at the 2019 Urban Action Showcase & Expo at AMC 25, NYC.
Michael Jai White Net Worth
White's net worth as of 2023 is estimated at $5 million.