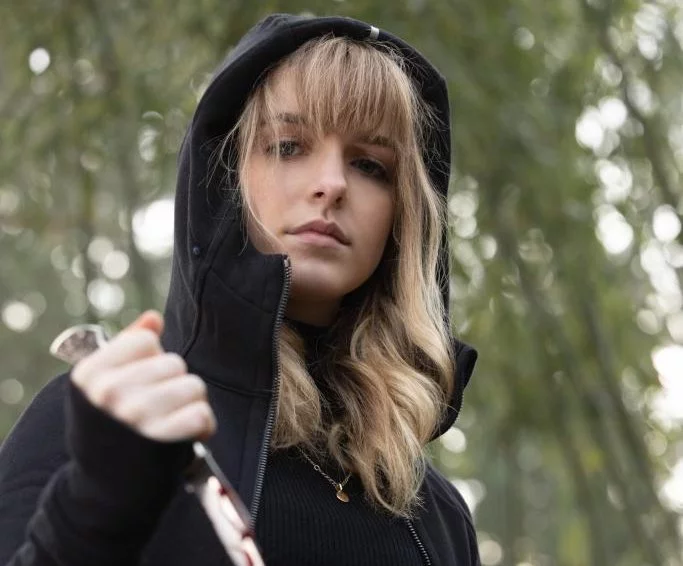 Mckenna Grace is a teen American actress, and musician. She is mostly famous for her performances in films including the 2017 film Gifted, the 2021 film Spirit Untamed, the 2021 film Ghostbusters: Afterlife, and The Handmaid's Tale.
McKenna Grace Age and Biography
McKenna Grace was born on June 25, 2006, in Grapevine, Texas, U.S. to parents Ross Burge and Crystal Grace.
When she was 12 years old, she was diagnosed with scoliosis, and she underwent spinal surgery to correct the spine curvature on October 9th, 2022. After the surgery, her spinal curvature is at 6 degrees which were 45 degrees pre-op.
Grace started acting at age six in 2013 when she was featured in the television pilot Joe, Joe & Jane as Sydney. Afterward, she was cast in the Disney XD series Crash & Bernstein with a recurring role. She went on to feature in several other shows and movies while earning different awards along the way.
Grace is also a well-known singer, in 2020 she was signed by a record label, Photo Finish Records. Under her label a year later, her first single was released titled Haunted House. The song was used as a song track for the movie Ghostbusters: Afterlife.
Subsequently, in 2022, Grace released her follow-up singles, "Do All My Friends Hate Me?", "You Ruined Nirvana", Post Party Trauma", "Self Dysmorphia". Some of these songs were released with accompanying videos.
McKenna Grace Movies and TV Shows
Here are some of the television series and films McKenna has featured on;
Crash & Bernstein (2012-2014), Goodbye World, Suburban Gothic (2013), The Young and the Restless (2013-2015), Russell Madness, Frankenstein (2015), Independence Day: Resurgence, Mr. Church, The Angry Birds Movie (2016), Designated Survivor (2016-2019), Gifted, How to Be a Latin Lover, Amityville: The Awakening, I, Tony (2017), Mickey and the Roadster Racers (2017-2019), Ready Player One, The Bad seed, The Haunting of Hill House (2018), Young Sheldon (2018-2022), Captain Marvel, Troop Zero, Annabel Comes Home (2019), Scoob! (2020), Spirit Untamed, Malignant, Ghostbusters: Afterlife (2021), The Handmaid's Tale (2021-2022), The Bad Seed Returns, A Friend Of The Family (2022), Crater, The Amazing World of Gumball: The Movie, PAW Patrol: The Mighty Movie (2023).
McKenna Grace Awards/Nominations
In 2017, she won two Phoenix Film Critics Society for Best Performance by a Youth and Breakthrough Performance.
Grace has received seven awards nominations as of when this article is being written, which include Primetime Emmy Awards, Music City Film Critics Association, Women Film Critics Circle, Critics' Choice Movie Awards, and Online Film and Television Association, among others.
McKenna Grace Net Worth
Currently, the teenage actress is worth $2 million.