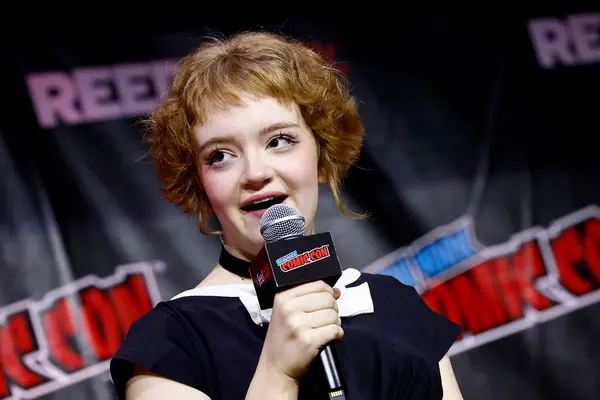 Bella Higginbotham is an American actress. She is known for playing Lauren Gibby in the first season of The Mighty Ducks: Game Changers and as Anne-Claire in Troop Zero. She also appeared in five episodes of Chucky as Nadine. She is 5 Feet 4 Inches tall.
Bella Higginbotham Age and Biography
Bella Higginbotham was born on 29th September 2005, in Nashville, Tennessee.
At age five, Bella started playing Wacky the Puppet in a local production of Annie. She started acting professionally on stage at age 6, when she was cast as Gretl in The Sound of Music with Nashville's premiere equity theater, Studio Tenn. Afterwards she took on several other stage roles while working for the same company, such roles including Cosette in Les Miserables, Zuzu in It's A Wonderful Life, and Lucy in The Lion, the Witch, and the Wardrobe. Bella was also cast in Gypsy, A Christmas Carol, and Evita. She also has films credited to the Nashville Repertory Theater. In 2018, she became a member of the Apprentice Company at Nashville Shakespeare Festival, appearing as a fairy in A Midsummer Night's Dream at Shakespeare in the Park.
She also played many roles with The Theater Bug, a local youth theater. In 2019, she went to New York to play Kathy in a 29-Hour Reading of Trevor the Musical, a new musical for Broadway.
She made her on-screen debut in 2014 in the film The Good Book, she appeared in two more films playing minor roles. It was in 2019 in the film Troop Zero that Bella got her first major role, acting alongside Viola Davis. Her first television role was playing the recurring role of Lauren Gibby, in The Mighty Ducks: Gamechangers. Bella voiced multiple characters in the 2018 short animated film Du Iz Tak?
Bella enjoys singing, tap dancing, and drawing. She plays the ukulele and bass guitar.
Bella Higginbotham Movies
These are the on-screen credits of Bella;
The Good Book (2014), The Rat King (2015), Du Iz Tak (2018), Troop Zero (2019), Quaranteened (2020), The Mighty Ducks: Game Changers, Mr. Doodles (2021), Chucky (2022).
Bella Higginbotham Net Worth
Higginbotham's exact net worth is unknown but it has been estimated at around $1 million.