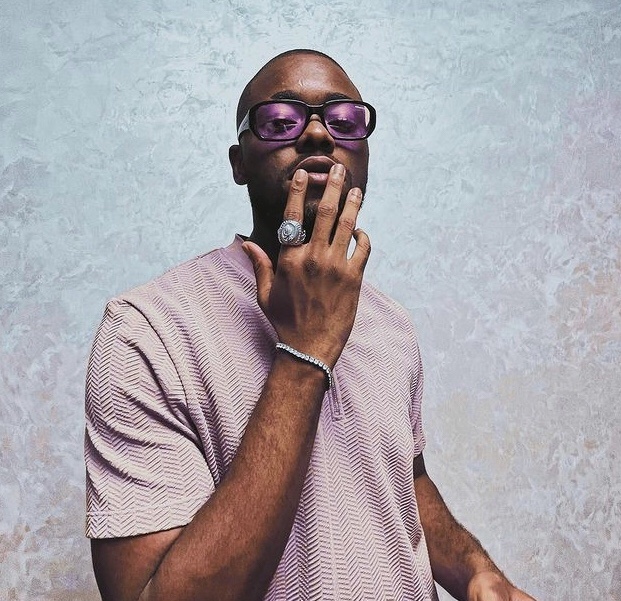 Lekan Osifeso Jr., who is popularly referred to by his stage name Lojay, is a Nigerian Singer and Songwriter. He is an upcoming artist but rising in ranks quickly in the industry. His unique sound and lyrics are one of the reasons Lojay stands out among his peers. He is one of the newbies to watch out for, his sound is refreshing and he brings a new twist to the Afro-fusion genre. He is sound centralized around the conventional Yoruba music sound that features heavy bass and drums although his lyrics are more of English than the Yoruba language. 
For those who are curious about Lojay and want to know more about him, his verified Instagram handle is @lojaymusic.
EARLY LIFE
Growing Up.
Lojay was born in April 1996. He was raised in a religious household. Lojay said he grew up listening to gospel music as well as Disney movies soundtracks. His love for music began at a young age. 
Not much is known about the artist's family as he has kept his personal life private.
Education.
Lojay graduated from University in 2018 but as at the time of writing this article information about the name of schools he went to growing up and his tertiary institution is unknown.
How Lojay's Career Started.
Lojay released his first music in 2016 while in the university. After his graduation in 2018, he began making music full-time, thanks to his passion for music growing up he turned out to be a good musician and songwriter. In October 2019 he released a single titled "Ariel".
IMPORTANT LIFE EVENTS
Career Breakthroughs
Alongside music producer Sarz, Lojay showcases his amazing vocals which result in his EP Album " LV N ATTN". It is a blend of contemporary, sensual R&B, Afrobeats, and basic Hip-Hop. Initially, Sarz and Lojay were supposed to work on one song together but Sarz ended up producing the whole album. One of the songs features Nigerian music superstar Wizkid. The artist described his sound as "Sexy, edgy, melodic, lyrically elite".
Lojay songs.
The following are songs by Lojay
Atarod0 (2017)

Whine & Bubble (2017)

Ariel (2019)

LV N ATTN ft Wikzid (2021)

Monalisa (2021)

Tonongo (2021)

Park Ox3 (2021)

Kele

Panty! (2021)
AWARDS/RECOGNITIONS
Being a newbie in the music industry and even with one EP album to his name Lojay has established himself in the music industry. He has yet to receive any official awards or nominations but his fans know it will happen in due time as he has the tenacity and passion to pull off greatness.
INTERESTING FACTS.
Net Worth.
The singer's net worth is yet to be made public at the time this article is being written.
Other Interesting Facts
Even though Lojay music is full of bass and drums the singer is not a good dancer, most of the events he has performed at and likewise his music videos Lojay only sways gently to the beat. 
The 25-year-old artist said that musicians that inspire him include Bruno Mars, Wizkid, Jon Bellion, Micheal Jackson among others.