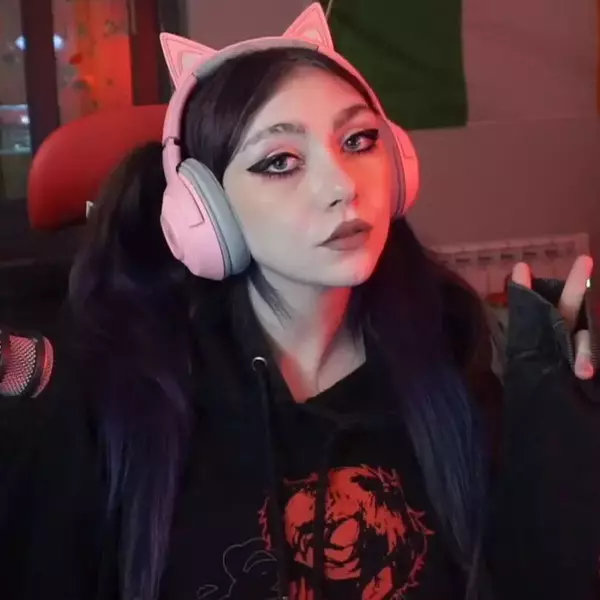 Rebecca popularly known as JustaMinx or Minx is an Irish Twitch streamer, YouTuber, actress, comedian, and boxer. She earned her fame from her regular appearances on The Austin Show's Love or Host formerly known as The Rajjchelor. After that, she started appearing and collaborating as a guest with several top streamers such as QTCinderella, Mizkif, Hasan Abi, and xQc among others.
JustaMinx Biography
Minx was born on 3rd November 1996. Her father works as a prison officer, and her mother worked as a nurse for Twenty years. She has a younger sister named Eva.
Minx attended an all-girls Catholic school, and later went to college to study special needs assisting and childcare. She had planned to become a prison officer like her father.
She identifies as a pansexual but is also on the aroace spectrum and is unsure of her exact identity yet. She also identifies with any pronouns.
As a result of her being involved in a car accident, Minx for a few minutes experienced a clinical death and was resuscitated at a hospital after having a seizure. Following this incident, she no longer believed in Catholicism due to not encountering an afterlife. Minx also has a borderline personality disorder (BPD).
JustaMinx Career
In 2020, JustaMinx, alongside other Austin Show guests Kaceytron and QTCinderella, created a YouTube channel where they made different types of videos focused on discussions about game videos. Their videos were also released as a podcast on Spotify titled Egirl Rejects Podcast.
In 2021, she went to Los Angeles, California to be a part of QTCinderella's "Sh*tCamp" a 7-day joint streaming event centered around a variety of entertaining competitions with many of the top streamers on the Twitch platform at the time. Following the "Sh*tCamp" event she relocated to Austin, Texas for a short period and there she collaborated with Esfand, J Schlatt, Mizkif, and other top streamers in Texas.
In December 2021, JustaMinx moved back to Los Angeles and became the first resident of the Team Envy content house. She was later joined by Code Miko's Youna Kang, and Botez sisters; Alexandra and Andrea of BotezLive.
In January 2022, she appeared in episode 1.3 of Twitch Gaming's – Situation: Code Miko game show. A month later she became part of G4tv's AustinShow's "Name Your Price!" cast, playing the Hostess and showcasing her acting and physical comedy skills.
Also in 2022, she disclosed she had been in boxing training for months for an upcoming charity boxing event known as "The Creator Clash" featuring competitors from Twitch, YouTube, TikTok, and National TV. On Saturday, May 14th in Tampa, Fla, JustaMinx won her first boxing match by a TKO in the 4th round against Haley Sharpe.
She currently streams on her Twitch channel, JustaMinx, where she has more than 2 million followers.
JustaMinx Net Worth
As of 2022, JustaMinx's net worth is estimated to be $800,000.
Frequently Asked Questions About JustaMinx
How Tall is JustaMinx?
She is 5 Feet 8 inches tall.
How Old is JustaMinx?
She is 26 years old.