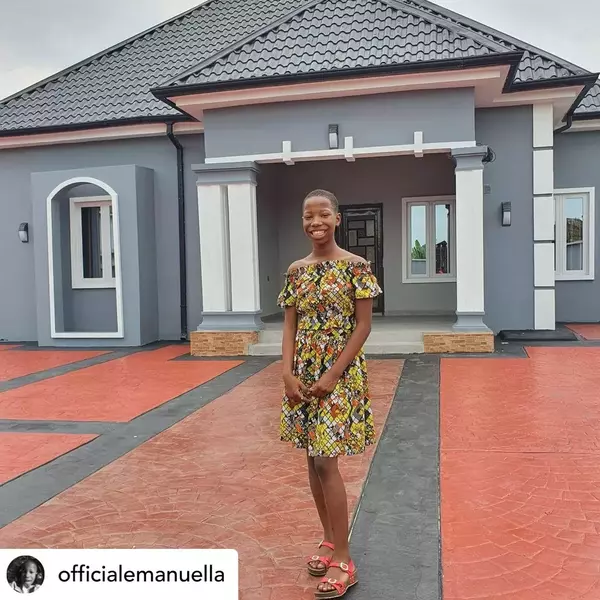 Emmanuella Samuel is a popular Nigerian YouTube child comedian. She made her first appearance on Mark Angel's YouTube channel on episode 34, titled "Who Mess?" She has since then been featured in most of Mark Angel's comedy.
Emmanuella Age and Net Worth
Emmanuella Samuel was born on 22nd July 2010 in Port Harcourt, River State, Nigeria. She is from Imo State in the eastern part of Nigeria.
She started her career at age five while she was on vacation with her family, she met Mark Angel who was in need of children in her age range to make a comedy skit. Emmanuella despite her age made a successful first impression during the audition. Mark Angel once stated that he did an eighteen-hour-long shoot to test her endurance which she passed. Following that Mark was able to convince Emmanuella's parents to let her join his comedy team. She has since then flourished at making comedy skits watched by millions of people on social media.
Emmanuella has garnered fame both in Nigeria and abroad, she was featured in an Australian, Survive or Die. One of her skits, My Real Face was featured on CNN's official Facebook page. She was also featured in the Nollywood movie, Lagos Real Fake Life.
There has been confusion about her relationship with comedian and director Mark Angel, some reported that she is his niece while others said they are cousins. However, Rachael Odusanya in a publication on legit.ng stated that they are not related.
Emmanuel has recently dabbled in music; she was featured by Makayla Malaka alongside saxophonist Temilayo Abodunrin in the song titled Yes O.
Emmanuella Awards
Emmanuella has received several acknowledgments for her creative talent. She received the G-Influence Niger Delta Special Talent Award in 2015. The following year at the inaugural edition of the Sub-Saharan African YouTube Awards she received the YouTube award for Top Subscribed Creator. Emmanuella also won the Best New Comedienne & Princess of Comedy awards at the Afro-Australia Music & Movie Awards (AAMMA) that same year.
She was nominated alongside music superstar Davido at the 2018 Nickelodeon Kids' Choice Awards, for Favorite African Stars. Also in 2018, she received an invitation from the then-Senate President of Nigeria Bukola Saraki to visit the National Assembly.
Emmanuella Net Worth
As of October 2022, the YouTube channel of MarkAngelComedy has almost 9 million subscribers and more than 2 billion views. The young star is reportedly worth $500,000 as of 2022.