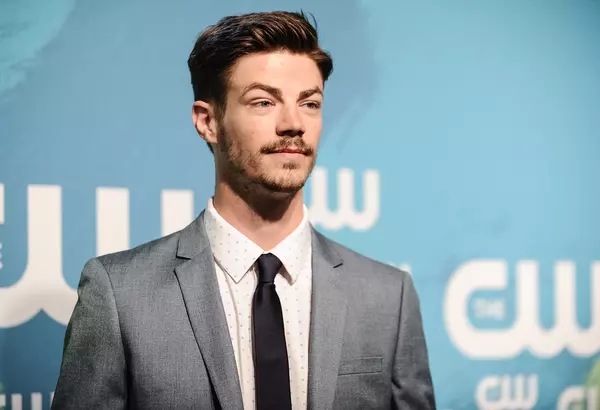 Grant Gustin is an American actor and musician. He is popular for playing Barry Allen / The Flash on The CW series The Flash as part of the Arrowverse, and as Sebastian Smythe on the Fox series Glee.
Grant Gustin Age and Biography
Thomas Grant Gustin was born on 14th January 1990, in Norfolk, Virginia to parents Tina Haney, a pediatric nurse, and Thomas Gustin, a college professor.
He trained at the Governor's School for the Arts program in Norfolk for musical theater. Gustin also attended Hurrah Players Incorporated, a theater organization in Virginia. He graduated from Granby High School in 2008, thereafter, he attended the BFA Music Theater Program at Elon University in North Carolina.
Grant Gustin Career
He made his on-screen debut in 2004 while he was still in high school in the movie Rain. From 2010-2011, Gustin left school to perform in the Broadway Revival Tour of West Side Story, playing Baby John.
In 2011, he joined the cast of the Fox series Glee as Sabastian Smythe. In 2012, Gustin and co-actress Naya Rivera performed Michael Jackson's song Smooth Criminal, their cover of the song peaked at number 26 on Billboard Hot 100, number 10 on Billboard Digital Songs, and number 28 on Billboard Canadian Hot 100 chart in the week of February 18, 2012. Gustin put his musical skills to use as Sabastian Smythe as he had several songs that were in the charts in Australia, Ireland, Canada, the UK, and the United States.
In 2012, Gustin was cast in A Mother's Nightmare and Affluenza. In 2013, he started playing Barry Allen in the series Arrow starting in the second season. He reprised the role in The Flash from 2014-present. As part of the greater Arrowverse, he reprised his role as Barry Allen on Supergirl, Legends of Tomorrow, and the web series Vixen.
Gustin appeared in William H. Macy's film Krystal. In March 2020, he starred in Operation Blue Eyes as Barry Keenan.
Grant Gustin Movies and TV Shows
Kid Fitness Jungle Adventure Exercise Video (2003), Rain (2004), A Haunting (2006), Glee (2011-2013), CSI: Miami, A Mother's Nightmare (2012), 90210 (2013), Arrow (2013-2020), Affluenza (2014), The Flash (2014-present), Supergirl (2016-2019), Legends of Tomorrow (2016-2020), Krystal (2017), Tom and Grant (2018), Batwoman (2019), Rescued by Ruby (2022), Operation Blue
(TBD).
Awards / Nominations
In 2014 Gustin won the IGN Awards for Best TV Hero. In 2015, he won the IGN People's Choice Awards for Best TV Hero. That same year, he won the Saturn Awards for Breakthrough Performance.
He won the Teen Choice Awards in 2015 for Choice TV – Breakout Star, in 2016 for Choice TV Actor: Fantasy/Sci-Fi, and in 2017 and 2018 for Choice Action TV Actor.
Gustin has twenty-three other award nominations which were all for his work in the series The Flash, including the awards he won.
Personal Life
Gustin started dating Andrea "LA" Thoma in January 2016. They got engaged in April 2017 and tied the knot in December 2018. They welcomed their first child, a daughter, in 2021.
Grant Gustin Net Worth
As of 2023, Grant Gustin's net worth is estimated at $6 million.