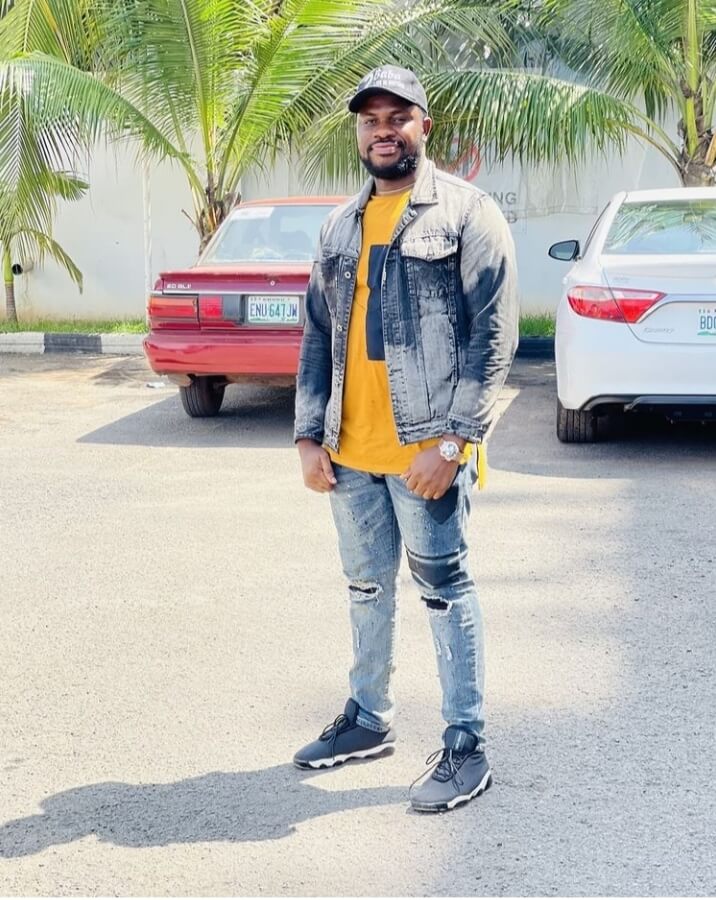 Chijioke Yanbae Igwendu popularly known as Yanbaba or Odogwu Boo Boo is a fast-rising Nigerian comedian. He is a social media comedian and content creator famous for his hilarious, educative, and creative comedy skits on different social media platforms.
Yanbaba is extremely good at putting together hilarious skits, his comics are not just funny but educative and enlightening.
Early Life
Information about the comedian's age and where he was raised and his family background is unknown as of when this article is being written.
Education/Career
Yanbaba is a graduate of Business Administration at the University of Abuja.
Since he was an undergraduate he has been doing his comic acts. He received encouragement from fellow students and friends. In 2017, he officially started doing skits and uploading them on social media. With time his page went viral and he got the attention of many people. His comedy focuses on political, economic, and social issues going on in the country. 
Yanbaba is one of the Nigerian young talents who through the chaos the nation is going through give Nigerians a brief comic relief. He is talented and has grown tremendously over the years. 
He has received recognition from other comedians in the country, he goes to perform at concerts organized by his colleagues in the Industry.
Personal Life
The comedian proposed to the love of his life and on-screen partner Queen Francis also known as Aisha on November 21st, 2021 on stage in front of thousands of audiences. The two have been in a relationship before they started doing skits together. The couple is currently expecting their first child. Yanbaba's official Instagram page is @yanbaba1 and their YouTube channel is Odogwu and Aisha.
Net Worth 
Yanbaba's net worth is estimated to be $50,000. He is making a difference in the Nigerian Entertainment Industry.